SINN Féin's leader on Lisburn City Council, Arder Carson,  has expressed his disappointment at the news that fellow Lisburn Councillor Angela Nelson has decided to resign from the party over the recent meeting between Martin McGuinness and Queen Elizabeth II.
Councillor Nelson revealed her decision to leave the party after 42 years of membership in a lengthy statement headlined 'A Step Too Far'. In the statement she claimed that the decision to give the go-ahead for the controversial meeting was reached without "full consultation or open debate in the party as claimed by leadership".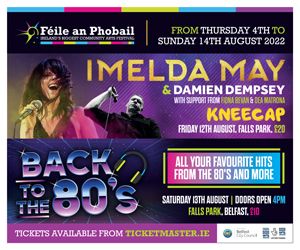 She added that as of June this year she was "confident that no meeting with the Queen would occur as no open debate was taking place within the party". However on receiving a text message on June 21 summoning party councillors to a briefing in Belfast City Hall, she "instinctively knew it related to the visit" as "past experience with these types of briefings indicated a deal was already done".
"I have always been able to hold my head up as a republican. I have met and maintained contact with many relatives of dead volunteers and those murdered through collusion and British state violence," she said.
Ms Nelson, who was first elected on to Lisburn Council in 2005, plans to remain on the Council as an independent member.
Councillor Carson said he was "disappointed" in the way he had been told of his colleague's resignation.
"She has done much good work in the Dunmurry Cross area and has made a valuable contribution over many years," he said.
"Before the decision was taken by the party leadership to meet with the English queen, Gerry Adams said such an initiative would be a big ask for republicans. Before the Ard Chomhairle the party held a series of large meetings for activists across Ireland to discuss the matter. Angela unfortunately chose not to attend any of these meetings.
"As a party we will continue to move forward, representing people locally on Lisburn Council and nationally driving forward our united Ireland agenda."