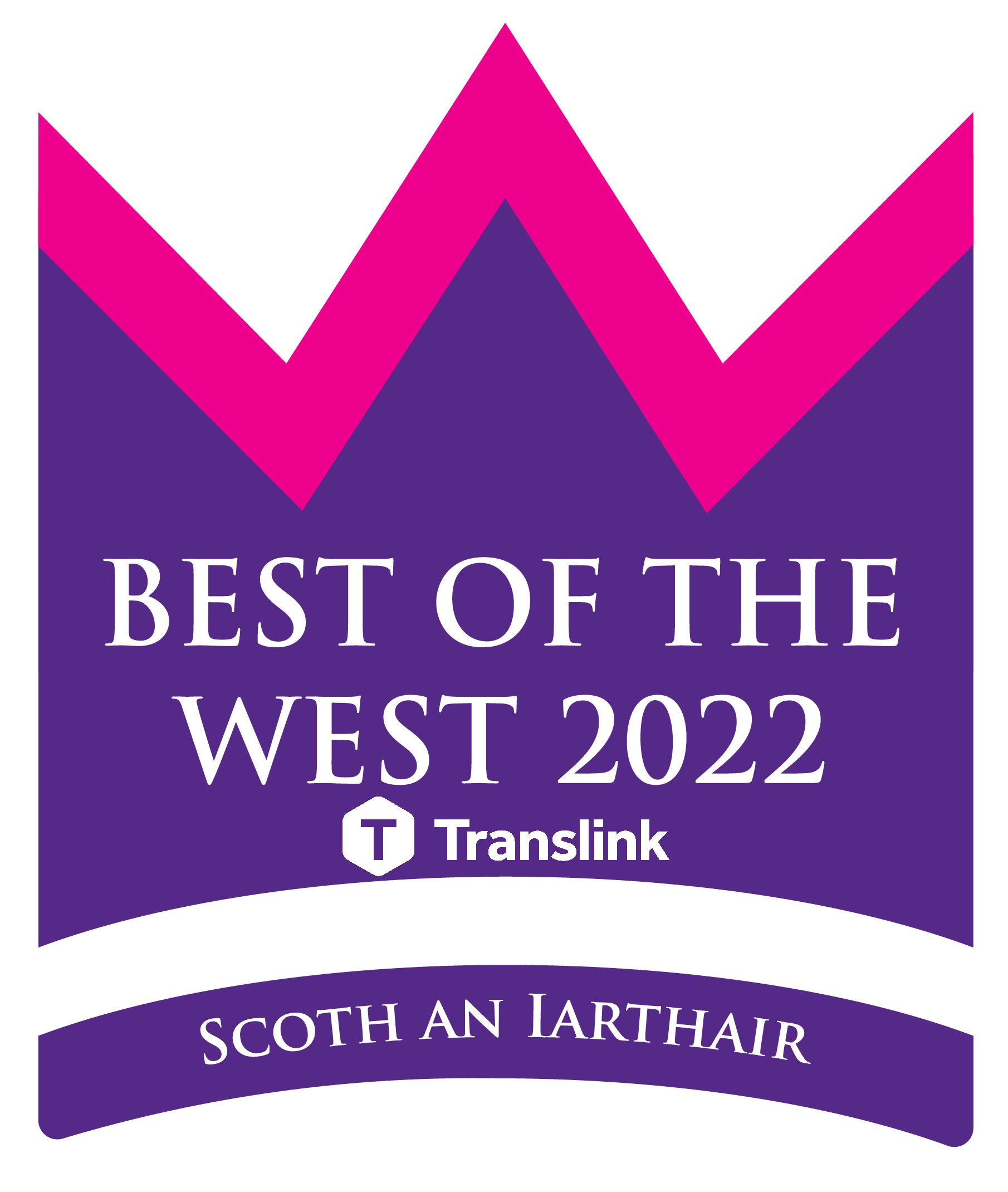 Best of the West 2022
7th Annual Best of the West
When: Friday 1st July 2022
Where: St Comgall's School, Falls Road, Belfast
We've been battling the Covid storm for two years and counting but no one can deny that the community of West Belfast is now in full recovery mode.
And that work of rebuilding is being led by standout community, cultural and business champions who only have one gear: forward.
Join us therefore to celebrate the very Best of the West when we raise a glass to the everyday heroes who have made West Belfast a byword for resilience, positivity and endeavour.
We invite you to select the community ambassadors who will go forward for selection across 30 categories in the 2022 Best of the West Gala.
In 2020, Covid had us on the rack but we still managed to go virtual with our salute to the frontline activists keeping the community safe. In 2021, we went live again but with restricted numbers and under strict Covid protocols. This year, we dare to hope that we will be able to gather in person with full capacity to announce that the Best of the West and this ebullient, unstoppable community is back in line with our new theme: Always Forward!
Nomination Form
We're asking for readers of the Andersonstown News to join us in identifying the 'Best of the West' in our definitive listing of the community's finest. We are showcasing popular services, products and people across 24 categories and we want YOU to vote for the NUMBER ONE in each section. But first we are seeking NOMINATIONS in those 24 categories so we can draw up a shortlist of 3 outstanding contenders, from each category, for our readers to assess.
Closing Date for Nominations: 22ND MAY 2022