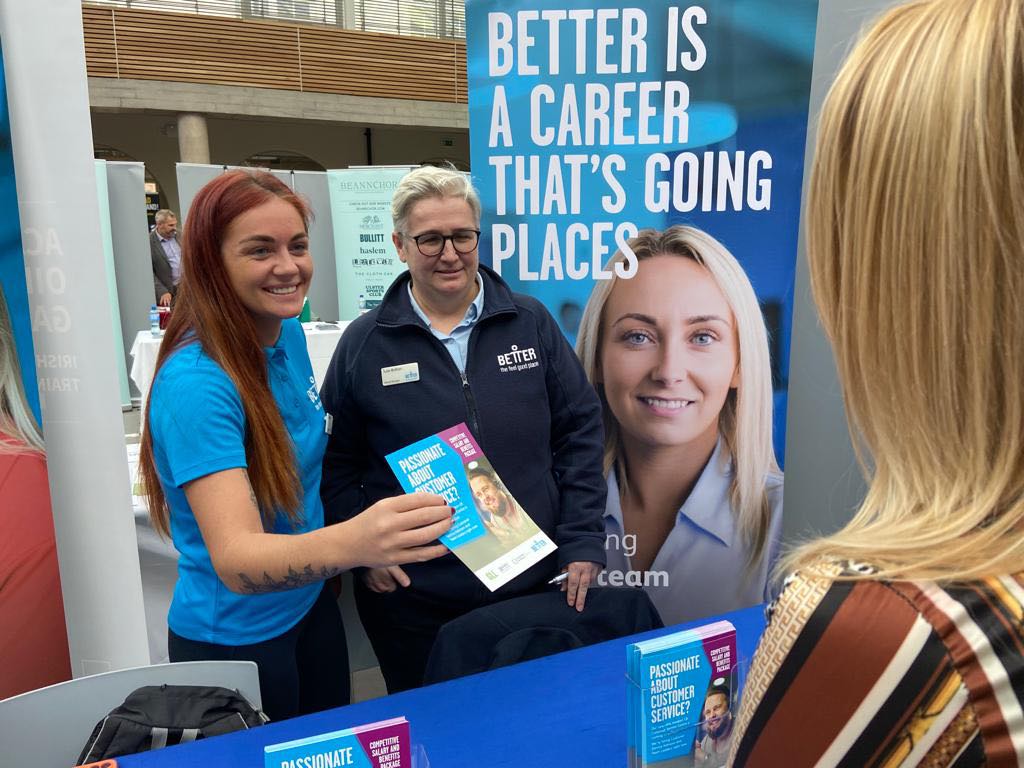 When: 21 September 2023, Noon-5pm
Where: St Comgall's, Falls Road, Belfast
In September 2022, the Belfast Media Group broke new ground with a community-led jobs fair which attracted over 1,000 visitors from every part of the city and from every age group.
We plan to build on that success in 2023.
There is an unprecedented demand for workers to fill vacancies in thousands of jobs across Belfast, from logistics to tech and from hospitality to healthcare.
As the availability of labour tightens, employers are reaching out not just to young people entering the labour market for the first time and to those who are interested in switching careers but also to those who are interested in working part-time or in returning to the world of work.
To help link employers with potential employees, the Belfast Media Group is hosting the Belfast Community Jobs & Training Fair in St Comgall's School on 21 September.
Companies from all sectors will set up shop in the refurbished school building — now one of Belfast's premiere buildings — to spell out their job opportunities to jobseekers. Also invited to exhibit will be training bodies which offer skills development on the job.
With more and more employers offering the real living wage as a starting salary and appealing terms and conditions, this is a must-attend event for anyone keen to explore fresh opportunities in the job market.
For more details, email Susan Donnan.