Secret files published for the first time have revealed that the British army claimed all of the New Lodge Six killings, four days after police discovered a car allegedly belonging to loyalist assassins in North Belfast.
Archived records accessed by Ciarán MacAirt at Kew National Archives and published for the first time on the 43rd anniversary of the massacre on Wednesday, show the then Prime Minister Edward Heath had initialled and dated a document claiming the shootings on February 9, 1973, four days after eight bullet casings were found in an abandoned vehicle close to Tennent Street police station.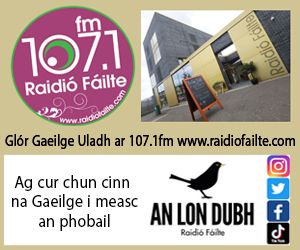 The New Lodge Six massacre in 1973 began with the assassination of two teenagers outside Lynch's Bar on the New Lodge Road in what appeared to be a random sectarian killing. A few minutes later four other people were shot close to the junction of Edlingham Street and New Lodge Road.
The British army have always maintained that they were involved in a shoot-out with Provisional IRA gunmen, however dozens of civilian eyewitness claimed the victims were unarmed and posed no threat.
In the documents published by Mr MacAirt, whose father witnessed the New Lodge shootings, a file belonging to the Prime Minister's office reads: "On Saturday 3 Feb the major violence took place in the New Lodge Road area where between 2345 and 0300 hrs 4 Feb an estimated 189 rounds were fired at SF [Security Forces] who returned 168 rounds and claimed seven hits, six of the hits have been confirmed as bodies are [sic] in the RVH [Royal Victoria Hospital]. Five of the six were known to the SF as members if [sic] the Provisional IRA or Fianna and there is an unconfirmed report of the involvement of the sixth."
The document appears to be in direct contrast to a police inquest, which in March 1975 still claimed that the first two killings had been a sectarian drive-by shooting.
On Wednesday night, over 100 people attended a rally held beside a permanent memorial to the men on the New Lodge Road.
John Loughran, whose uncle was one of those killed, said that the families would continue to seek answers.
"The memorial is about remembering those that died but it's also about keeping up the profile of the families who are still seeking acknowledgement," he said.  "Families have legitimate questions about the death of their loved ones. The Stormont House Agreement did not live up to our hopes, while the disclosure element of the Fresh Start deal is still preventing disclosure.
"No-one is asking for the state secrets but under accountability families have every right to as much information that is held on their loved ones."
A spokesperson for Relatives for Justice added: "The marking of the anniversary of the New Lodge Six killings is very important for the families, for their community and for wider society. It is an opportunity to acknowledge the humanity of the egregious violence of that night."