THE Easter weekend was sullied and its spiritual and political significance mocked by depressing scenes from Derry which could have come straight from a black and white scrap book from the 70s and 80s.
 
There is a particularly active core of dissident republicanism in Derry which regularly choreographs scenes of mayhem and chaos in a cynical and desperate attempt to claim the publicity that neither their risible 'military campaign' nor there minuscule political support can command.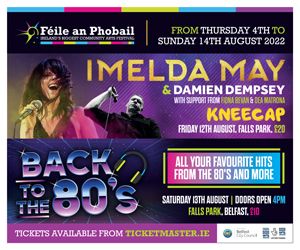 Masked men and women March along the Bogside for the Easter parade in Derry. The parades commission last week ruled no paramilitary-style clothing was to be worn. @BBCNewsNI @bbcnewsline pic.twitter.com/8tRs2pUgVq

— Kelly Bonner (@KellyBonner) April 18, 2022
This weekend it manifested itself in two separate – but equally unpleasant and depressing – ways. The first was a frankly preposterous display by marching men in masks on the third anniversary of Lyra McKee, the young journalist shot dead by a dissident republican as she covered a riot in Derry. Let us be absolutely clear here: no-one is saying that dissident republicans don't have the right to march and remember at Easter. But the decision to put on a military display, with men in boots and balaclavas stomping their way through the city, was always going to distress and upset the vast majority of people here who were sickened by the killing of Lyra McKee. Those who organised this display will have been fully aware of the reaction it would provoke, and yet they went ahead. They went ahead because division and conflict is what they want.
 
The truth is that the toy soldier display was an embarrassing attempt by the marching men to disguise the fact that they are incapable of prosecuting a significant military campaign because they are entirely lacking in the public support for one to take place. Look at us in our combat finest, they say, but ignore the fact that it is entirely for show.
 
The second event was a pre-arranged and concentrated petrol bomb attack on police. Shocking footage of the violence was widely shared on social media and what was particularly evident was that those throwing the petrol bombs were school-age teenagers. Those who ordered the attacks care not a jot for the future prospects of those young people who –  while masked – will doubtless be identified by examination of the copious amount of social media images and footage available to police.
 
Prison sentences lie ahead for these young people, future career prospects are set to be devastated – and that will be a matter of complete and utter indifference to those in the shadows who so grotesquely manipulate them. By the time the crates of petrol bombs were broken out, the men who planned the violence had long since departed the scene, leaving mere children to carry on the 'struggle' that they themselves refuse to take part in.
 
The good news is that these shenanigans – an insult to the very concept of republicanism – have been consistently rejected in no uncertain terms by the vast majority of people across the North. And while a tiny group of extremists may briefly dominate the news agenda, they can't stop the march of progress.