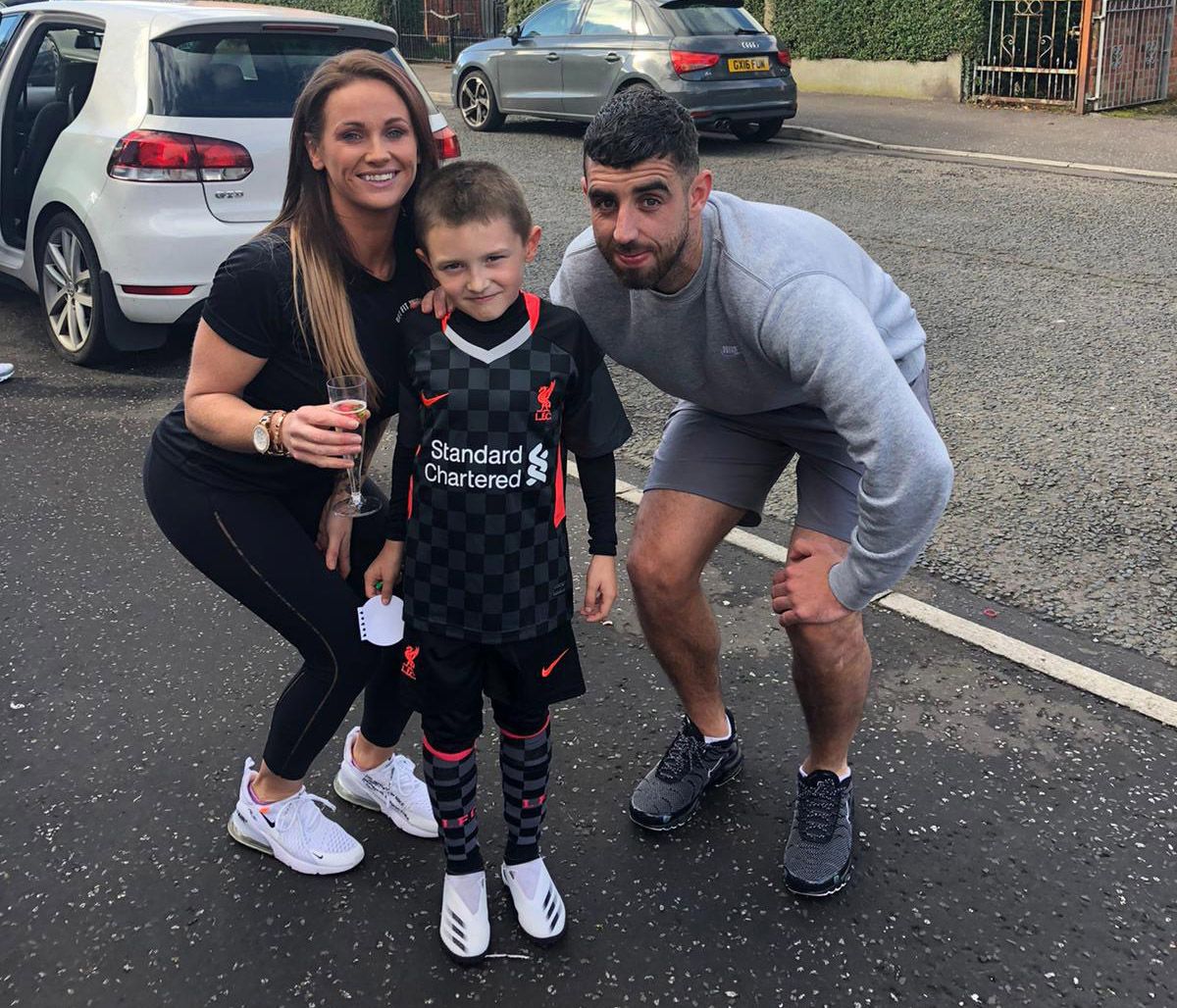 Sunday saw the official launch of one of North Belfast's newest and most innovative fitness studios. 
The team at 'Get Fit With Finn' has been putting clients through their paces at their personal training facility on Sunningdale Park for around two months. But after an influx of clients during a busy kick-off, they finally took the time to celebrate the opening at the weekend.
Gyms can be an intimidating place for many,  but Get Fit With Finn aims to give people from all walks of a life a chance to feel fit and healthy. Studio owner, Fionnghuala O'Hara, explained: "It's a private studio so it's good for people who are suffering from anxiety or obesity, who maybe don't feel comfortable going into a normal gym environment.
"We mostly do one-to-one sessions with a wee bit of group training. Once you feel comfortable we can put you into a group. "When a client comes to me I do a consultation with them and find out why they want to train, so we know what programme to give them, whether it's for fat loss, building a bit of muscle, putting weight on, building strength or even if it's for an athlete who's training for a specific sport like boxing or running."
In addition to physical fitness Get Fit With Finn places a big emphasis on mental health. As someone who has faced down their own mental struggles in the past, Fionnghuala can personally attest to the benefits of exercise. "I think that training is a great way of coping with mental health issues such as anxiety," she said.
"I was in a really bad place a couple of years ago and fitness is really what got me through it. It was something that I really loved and had fallen away from, but once I got back into it  I sort of got my life back.
"You're meeting people, you're building confidence, and as you start to change your body shape you feel more confident too. It all comes with it. "We also know that it releases feel-good hormones, so it's not just about getting your body into a shape where you're looking good. It's also about looking after your mind."
If readers will excuse the pun, Get Fit With Finn has been going from strength to strength despite the challenges brought by the Covid-19 pandemic.  With personal classes and small group sessions, the private studio is the perfect place to exercise safely as people seek to make good personal safety and hygiene choices.
"It's been grand for us because you can't just walk in of the street. It's a private studio so you have to be booked in.  "We have individual training and then our groups are only four people and they all have their own station, then when they're finished the whole place is cleaned." Get Fit With Finn: a fitness studio with a difference