LIFE'S most persistent and urgent question, 'What are you doing for others?, well the Belfast the Belfast Works Connect Project has been a dedicated force, tackling the employment challenges faced by individuals across the city. It stands as a beacon of hope, particularly for those classified as economically inactive, offering a lifeline towards personal and professional growth. This project provided funding through the UK Share prosperity fund up to March 2025 and is committed to delivering customized support, training, and pathways to employment and volunteering for each participant. The new Belfast Work Connect project offers a holistic and personalized journey that ensures no one is left behind. The unsung heroes of this initiative are the Navigators, who provide personalized advice, support, and motivation, tirelessly helping individuals overcome obstacles and develop essential soft skills like wellbeing, communication, and teamwork.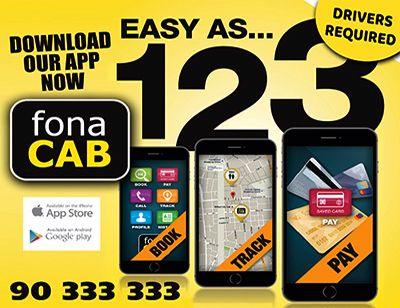 In the heart of West Belfast, a place where community thrives and resilience is a way of life, the Belfast Works Connect Project shines as a beacon of hope. Comprising two integral components, the Upper Springfield Development Trust (USDT) and Greater Shankill Job Assist, this initiative is transforming lives and fostering growth in the heart of West Belfast.
 
What Has Happened:
Greater Shankill Job Assist has played a pivotal role in community engagement within the Greater Shankill community. Their weekly outreach clinics have been crucial for connecting with various organizations and reaching new potential clients, ensuring that no one is left behind.
Their Halloween party wasn't just a celebration; it was a heartwarming gathering of the community. Pumpkin carving and arts and crafts brought joy to clients and children alike, emphasizing the importance of togetherness.
The workshops on neurodiversity, delivered by Jude Morrow, have played a crucial role in raising awareness among staff, volunteers, parents, and families, fostering a more inclusive environment in the community.
Their visits to various community groups in Greater Shankill, Carrickfergus, and Larne have solidified their presence and commitment to reaching out to those who need support.
Greater Shankill Job Assist continues to be a pillar of support in the community. They have hosted stalls at events for Independent Living & Supported Living at Stormont Hotel, Men's and Women's Health Day events in Girdwood, and Surestart Parents Week events at Shankill Leisure Centre, demonstrating their dedication to promoting their services and connecting with potential clients.
What's Happening:  
The Belfast Works Connect Project is committed to expanding opportunities for the community while continually adapting to the needs of clients. The latest offerings include excellent training opportunities: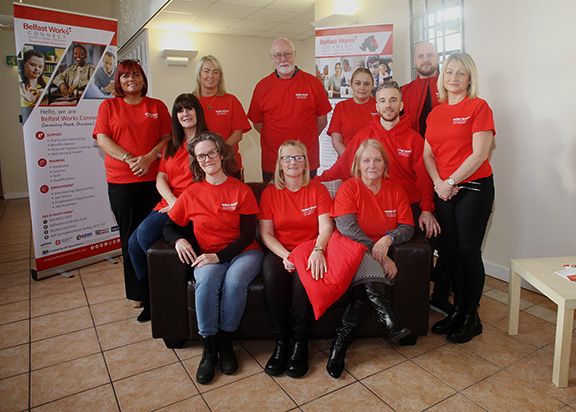 • A free 12-week Barbering Course in partnership with The Man Shack can transform a passion for barbering into a profession. This program encompasses comprehensive training, hands-on experience, expert guidance, and even the potential for self-employment. It's an opportunity for those passionate about barbering to turn their dreams into reality.
• For beauty enthusiasts, fully funded courses are available to master the craft of beauty and nails, opening doors to a thriving career.
• Aspiring baristas can benefit from a free 4-week coffee workshop, covering everything from coffee fundamentals to the art of espresso and latte art, equipping individuals with the skills to craft unforgettable coffee experiences.
• USDT's dedication to mental well-being is evident through their "Stress Less, Live More" program. This 4-week journey is designed to help individuals unwind, relax, and rediscover their best selves, featuring aromatherapy, Bach Flower Remedies, and Auricular Acupuncture sessions to provide a path to inner peace and balance.
• In collaboration with Soul Therapies, the Belfast Works Connect project offers programs that include Indian Head Massage and an introduction to mindfulness, helping individuals on their transformative journey from anxiety to empowerment.
 
Additional support is available to clients to provide them with equal opportunities. The project offers assistance with childcare, travel, clothing, and work equipment, ensuring that no one is held back by external barriers.
USDT and Greater Shankill Job Assist are not just organizations; they are community-based pillars of hope in West Belfast. They understand the barriers and challenges that their clients face because they are part of the communities they support. Their commitment to inclusive growth and community development is unwavering. As Martin Luther King said, 'Everybody can be great because everybody can serve' and that's why these organizations will continue to be great, as they will continue to serve their communities. In West Belfast, USDT and Greater Shankill Job Assist are the faces of progress and change. With their unwavering dedication to the community, they are paving the way for a brighter future for all. West Belfast can rest assured that they have a support system that truly understands and cares for their needs, providing not just support but a path to personal and professional success.