By Staff Reporter
A major summit is set to take place in Belfast next week which will place a spotlight on the pressing challenges facing the city.
Running from May 10 to 11, the 'Belfast One City' event will bring together a diverse range of local and internationally renowned speakers on one platform to debate how the city can best make progress in a fair and evenly balanced way. Kicking off at Cúlturlann McAdam Ó Fiaich on the Falls Road, the delegates will then move to Titanic Belfast on Day Two before touring the proposed University of Ulster city centre campus.
The annual conference, now in its third year, will include three Executive Ministers, the Lord Mayor of Belfast, and Naomi Long MP. Speakers will include Scottish Minister for Learning, Science and Language, Dr Alasdair Allen MSP, who will be supported by a range of business, education and civic leaders in the city. The conference will also welcome a delegation from Boston, Massachusetts, which will be led by Representative Eugene O'Flaherty.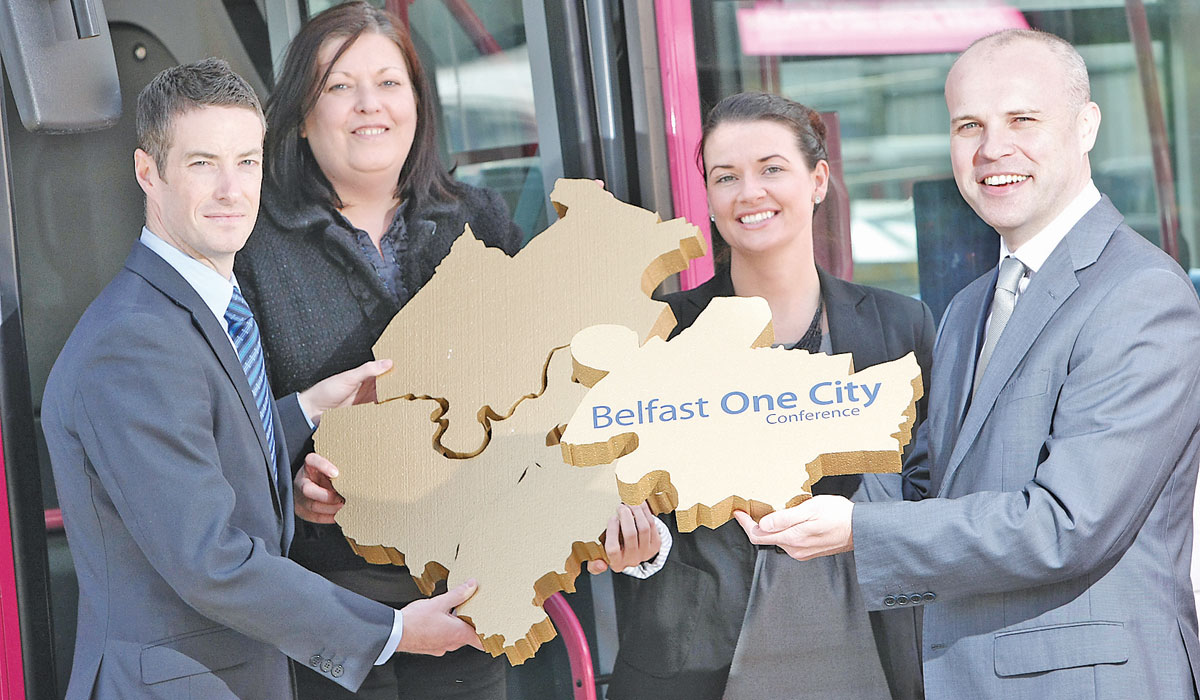 Whilst focusing on the future of Belfast, the summit will also reflect upon and assess the progress the city has made in the past 12 months, highlighting the dynamic and vibrant businesses and communities emerging across Belfast City.
Alastair Hamilton, Chief Executive of Invest Northern Ireland, said:  "The focus of this conference is to develop these connections between local communities and community representatives and the local business and development leaders.
"The conference also provides us with the opportunity to learn from international best practice with speakers from Boston and Scotland showing how others are doing it elsewhere."
The Belfast One City conference is hosted by the Belfast Media Group.
Please follow and like us: