MEMBERS of the public will be able to travel on-board the Glider vehicles during the last days of testing before the service goes live on Monday.
Shadow running will see both Glider and Metro vehicles operating along the Glider routes for three days. Glider services are on schedule to launch on Monday 3 September on cross-city routes between West and East Belfast (G1) and the city centre to the Titanic Quarter (G2).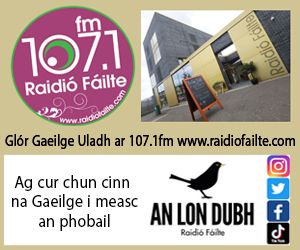 With Monday being the day the schools go back after the summer holidays – which always leads to an increase in traffic – many drivers are bracing themselves for delays along the main arterial routes in West Belast.
Robin Totten, Translink's Glider Senior Project Manager said they are entering the final phase of testing which will see most of the infrastructure, vehicles and off-board ticketing systems tested by their passengers before they go live on Monday.
"During this final week of testing, passengers travelling on the East – West route will be able to travel on Glider on Thursday 30th August with a valid ticket or Smartcard," he explained.
"Metro services will continue to run the scheduled timetable, with Glider 'shadow running' more infrequently along the route, calling at Glider halts.
"Glider services during these three days will operate half-hourly from approximately 7am to 7pm. Passengers who have a valid ticket or validated Smartcard will be able to use either Metro or Glider, if waiting at one of the new Glider halts.
"We have trained around 60 helpers from Volunteer Now, who will assist Translink staff at halts during this final phase to support passengers to get familiar with the exciting new service and ticketing system. The volunteers will also be in place for the initial introduction of the service to boost passenger confidence and ensure a smooth transition to the new Glider service.
"We have also completed over 150 public information and engagement events along the Glider routes, meeting many community groups, disability groups, businesses and local stakeholders to show them how to use the new services and ticketing, this will now be the an opportunity to try the service for themselves.
''We are delighted that communities and stakeholders right across the city see Glider as a positive development, and are enthusiastic about the introduction of this iconic new service and the benefits it will bring for the city.
Translink have also published 'how to use' guides and short videos on You Tube to help direct and make the service easy to use for passengers. These can be found at:www.translink.co.uk/gliderbelfast/