An Irish Volunteer uniform has gone on display in the centre of Lisburn for the first time.
The item is part of an exhibit titled Lisburn 1912-1914 that is dedicated to the local connection to World War I and is on display at the Irish Linen Centre and Lisburn Museum.
The Museum confirmed it is the first time such a uniform has been put on display in the predominantly unionist city.
The Irish Volunteers split when the war broke out in 1914 with many going to fight for the British in the trenches of France and Belguim. Those that refused went on to fight against the British in 1916 and the War of Independence, it is a uniform from this group that is on display in Lisburn today.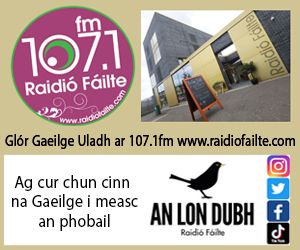 Collection
The Lenadoon man who donated the uniform to the exhibit, Pat O'Hagan, told us a little bit about its history.
"I believe this is the first time the Irish Volunteers have ever been recognised by Lisburn City Council," said the avid collector. "I knew they were going to go big on the role of Ernest Blythe who was from the area and is a hero of mine.
"They then asked could they borrow the 1913 Irish Volunteer uniform from my collection and I agreed. The Mauser bolt action is also on display and it is one that would have been used in the 1916 rebellion.
"The uniform is one that would only have been worn by the Irish Volunteers fighting against the British, against imperialism, against the King of England and not for him. The slouch hat has a left hand harp on it and no crown. I am delighted that the items have made the exhibit in Lisburn, it's a big step forward."
Through re-created historic scenes, artefacts, audio-visuals and text, Lisburn 1912-1914 charts life in the town in the Edwardian era and the events that brought Ulster to the brink of civil war in the summer of 1914. Lisburn reaction to the threat of Irish Home Rule, which saw the signing of the Ulster Covenant and the formation of the local UVF, the South Antrim Volunteers, is also examined, alongside the activities of the town's suffragettes.
As mentioned by Pat, the life and work of Ernest Blythe, a Lisburn Protestant, who joined the Irish Volunteers, the Irish Republican Brotherhood and the Gaelic League, and became a future cabinet minister in the Free State government, is also explored, alongside the raising of the Irish Volunteers, supporters of Home Rule.
Lisburn, 1912-1914 is open Monday to Saturday, 9.30pm-5pm. Admission is free. For more information visit LisburnMuseum.com