After resting in an unmarked grave for more than a century, a chance encounter between a Belfast politician and a Dublin based author has led to a grave being erected for the first casualty of the Titanic.
Last month a gravestone was unveiled in City Cemetery for Samuel Joseph Scott who was a 'catchboy', or junior member of the riveting squad, on the building of the doomed ship in Harland and Wolff Shipyard.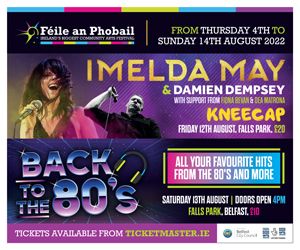 The 15-year old was killed after he fell more than 60 feet during the building of the ill-fated liner and his Templemore Avenue family were given 16 shillings in compensation for his death. They used the money to bury him but could not afford a gravestone.
It was only when Dublin author Nicole Pierce read about the tragedy when she was editing west Belfast councillor Tom Hartley's book, Written in Stone  that she began doing research on the death.
"The director of O'Brien Press had asked me did I want to write a children's book as I am a full time ghost writer," she said,
"I thought maybe doing a book on the sinking of the Titanic might be good because of the centenary coming up. Then I remembered that I had worked on a book by Tim Hartley where he talked about the unmarked grave in the City Cemetery.
"It was something that always stuck in my mind. I didn't know 15 year olds even worked in Harland and Wolff and I didn't know that anyone died during the making of the Titanic, so I then began my research."
Nicola's book The Spirit of the Titanic begins with Samuel's death two years before the doomed liner set sail and follows him as a ghost on the ship as it makes its maiden and final voyage.
"I was doing my research and I thought a lot about it and I thought about how he was only 15, he probably loved his job and going out to work.
"He probably was really excited about working on the biggest ship in the world, so maybe that's where his ghost would go and follow everyone on the ship."
Nicola decided to travel up to Belfast to look at Samuel's unmarked grave and bumped into former Lord Mayor Tom Hartley, where the pair discussed the idea of erecting a headstone for Samuel.
"I met Tom and went to look at his grave, I really wanted to see it because when I was writing the book I felt like he was with me," she said,
"I said to Tom that even though it sounded stupid was there any way we could mark his grave in some way.
"He went to Danny Morrison and between them they got the head stone arranged, I was so emotional when I heard."
The grave was unveiled last month by east Belfast MLA Sammy Douglas whose father worked in Harland and Wolff shipyard. Nicola was delighted to discover that descendents of Samuel Joseph Scott had heard about the plans and also came along to the event.
""When I was told Samuel's niece was there my legs almost gave way I was so nervous. I panicked initially because I was worried they wouldn't like the book but they were just lovely.
"His niece Margaret Donnelly told me she remembered her father telling stories about his brother who died.
"I discovered that Samuel's father had died so he needed to go out to work and how the family were given just 16 shillings after his death which went towards the burial.
"I am delighted that now his memory lives on and there is a permanent marking for him now and that after 101 years he is being recognised."
Spirit of Titanic is published by The O'Brien Press and is available to buy from all good bookshops for £6.99.