DÚLRA has spent the past week looking up to the skies in the hope of catching sight of a bird that is usually seen over the Alps and Himalayas.
Because in the last 10 days an army of Alpine swifts has suddenly invaded Ireland.
They have been recorded here occasionally in the past – like most migratory birds, sometimes they get blown off course or their navigation system goes haywire. In fcat, they've been noted here a total of 69 times since 1833 – 2015 and 2016 were average years, when two arrived.
But in the past fortnight 91 have been spotted island-wide – and it's believed they're all individual birds rather than the same one being seen twice.
The first were seen in Waterford, seven birds in total, an Irish record. But then more arrived and scattered northwards, with nine in Bray, Co Wicklow, on March 19, breaking that Irish record which had only been set days earlier!
As flying machines, they beat even our native swift because they are bigger and stronger. They can make it from Mizen to Malin in just half a day.
Besides being bigger than our native swift, they can be easily identified because, unlike our jet black one, they have a white belly. And just like our own swifts, they only touch down on land to breed. One recent study in which six birds were tagged showed that they can stay in the air for six full months, even sleeping in the clouds.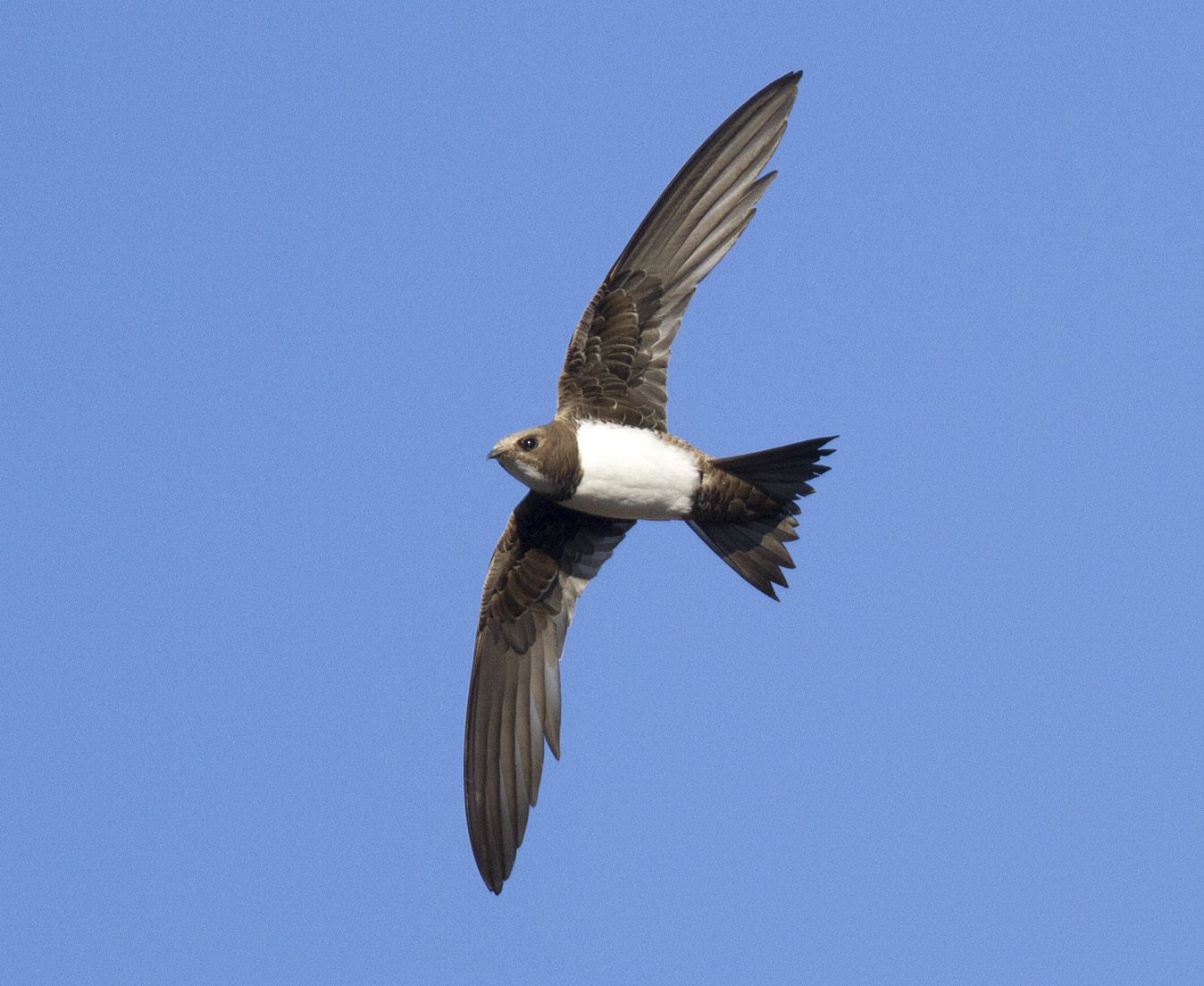 At the weekend, as Dúlra was forlongly scanning the skies above Belfast, reports were coming in of birds being spotted in Armagh, Lough Neagh, Bryansford, Ballycastle and then Rathlin. Confirmed sightings get pinged on an interactive map – Dublin had a few, but for some reason these birds seemed to take a detour around Belfast.
Experts say their arrival is the result of a funnel of mild southerly winds, which have pushed some other migrants north. But global warming can't be ruled out.
Birdwatchers – especially fans of swifts like Dúlra – might want to temper their joy when new species like the Alpine swifts arrive, because changes in global animal patterns can have negative knock-on effects. A decade ago, lovers of birds of prey were delighted when the greater white-tooth shrew finally made it here, as it's a great source of food for raptors in Europe. But then it emerged that they're also annihilating the native Irish pygmy shrew. And climate change can work both ways – we may get new species, but lose others. A recent study in Britain showed that willow warblers are disappearing from the hotter south and their numbers increasing in Scotland.
So it appears that this battalion of alpine swifts – gabhlán Alpach in Irish – are not the advance guard of an invasion but are just passing through. It's unlikely they'll find a home here as we just don't have enough insects, at least not at the minute.
They'll have to return to the continent soon, and Dúlra will have his eyes on the skies for another week in case they pass overhead. Don't they know Belfast is a tourist hotspot these days?
 
•Is this the prettiest street in Belfast?
Lower Regent Street in Carrick Hill burst into brilliant pink this week to herald the end of winter and the start of spring. Every garden in the tiny city centre street has its own beautiful cherry blossom, as do others adjoining it on the main road.
Cherry trees only bloom for about a fortnight. But what a fortnight! And they do  say that beauty is always fleeting. While all trees around them are still bare, these cherry blossoms are in their prime. And next week when the petals start to fall, it will be like a mini-snow storm – with pink snow.
Global warming is encouraging cherries to blossom earlier and the mild end to March here is having the same effect. In Japan, the home of the cherry blossom, they've kept a record of blooming dates for an incredible 1,200 years and after decades of stability the earliest bloom in those 1,200 years was in... 2021. If anyone still doubts global warming, well, that's definitive proof.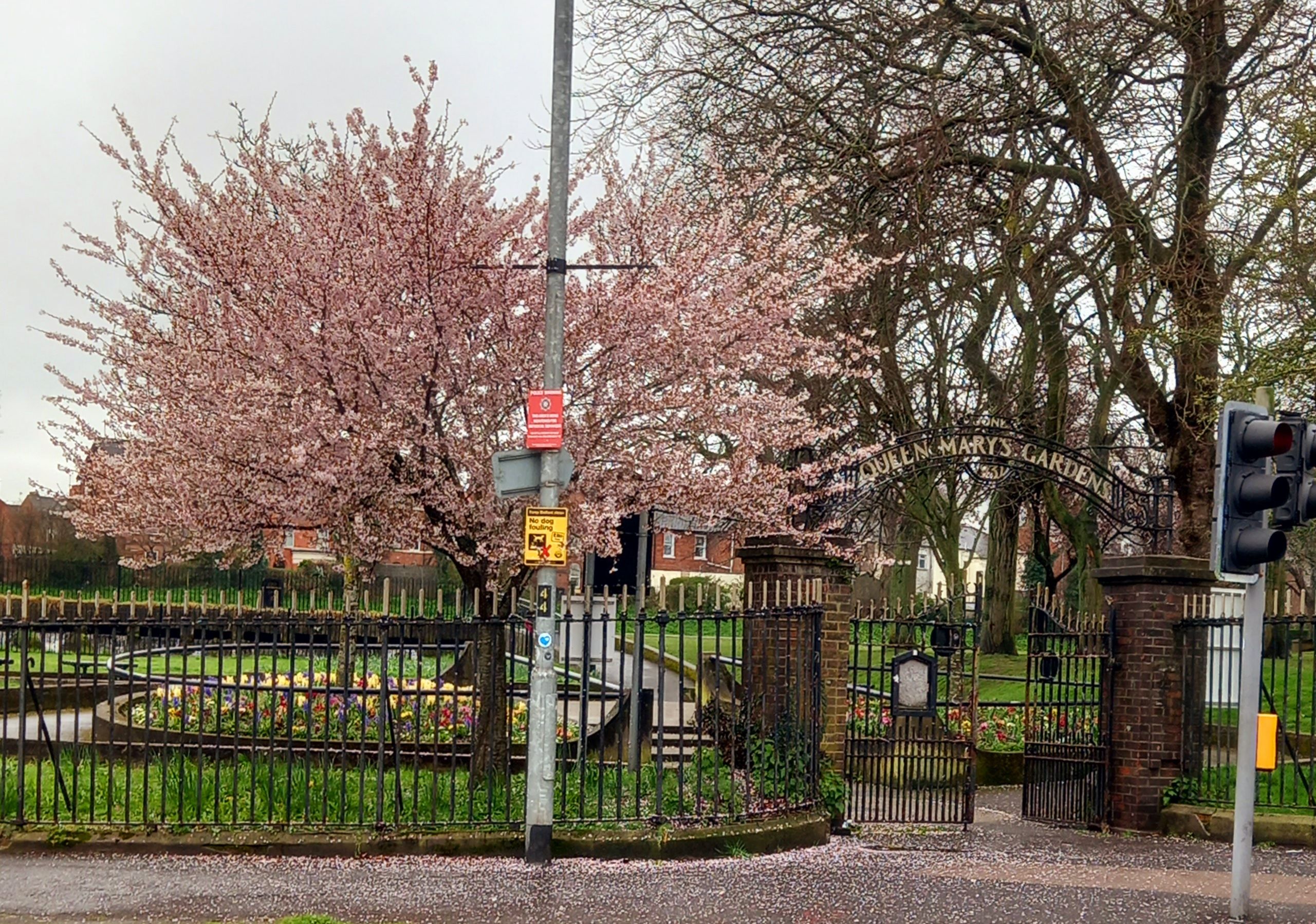 Another solitary tree was in full bloom this week at the entrance to the Waterworks on the Antrim Road, where it has space to grow unhindered. In Tokyo trees as beautiful as this attract tourists by their thousands!
•If you've seen or photographed anything interesting, or have any nature questions, you can text Dúlra on 07801 414804.