WE'RE taking a look at some of the best new music and festival news to come out of Ireland this week – and it's been a bumper seven days, so settle in for a doozy.
Recently we featured the Limavady-based Stendhal Festival, which will see legacy international acts joined by the likes of Joshua Burnside, Roe, The Scratch, Red Eye Pariah and others. As if on cue, this announcement opened the floodgates for a number of other festivals to get their line-ups out the door.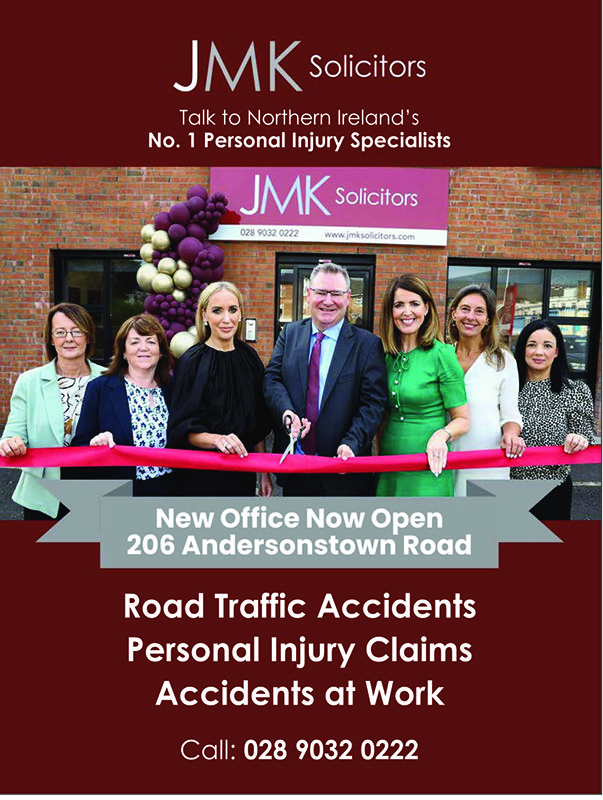 Bundoran has long been the home of the legendary Sea Sessions, which has drawn punters and revellers from all over the country. And while the headliners are household names, the festival has often also catered to the Irish indie scene, which they have continued to do in this year's announcement. Alongside Inhaler and Le Boom are new names The Mary Wallopers, Meryl Streek, The Florentinas and Zaska (amongst others).
News also broke this week out of the Foggy Notions camp. The indie promoters' live gig series, Flotations, began in late 2021 as a vehicle for showcasing new and experimental talent to a demanding Irish audience. Heading into its third year, the quality remains high. Irish avant-garde legend Roger Doyle and Cork polymath Elaine Howley were amongst those announced for the series this week at the National Concert Hall in Dublin.
And for those with a more outdoors leaning, news came from a number of Ireland's largest music festivals of various curated line-ups. Take Body&Soul, for instance, which has teamed up with high-end cognac brand Hennessy for their legendary Hip-Hop House stage. With Denise Chaila, Gemma Dunleavy and Kojaque slated as headliners for this stage, there's plenty for festival-goers to enjoy.
In new music there's been an absolute influx of releases – anywhere between 80 and 120, with Friday being one of the busiest days of the year so far. Take the latest from Onion Boys, for example. A Dublin punk rock band that have been tearing up venues across the country, their new music has been hotly anticipated. And now it arrives.
In a press release with some April Fool flair, the band tell me: "Onion Boys are the only Rock Band to ever truly be in a Rock Band. Taking vulnerable masculine patheticist bravado to exactly where it's been before, revolutionising Guitar Music by regurgitating the same thing you've already heard."
They're visceral, familiar – and a lot of fun to listen to. Which brings us to their new single  'How to Grow Up (on Tik Tok)', a mix of flexing, jangly rock guitars and percussion with belt-slung-low, thumbs-in-loops slacker attitude. Great stuff from start to finish.
Also out this week is the new single from Nell Mescal. Now based in London, the Irish songwriter has been playing her cards close to her chest, with a string of expertly-written, poignant indie folk songs from the school of Phoebe Bridgers and Julien Baker. This trend is continued with the new track 'In My Head'. It's a dense discography that Mescal has built for herself via Lab Records, and this fresh record has all the ingredients of modern folk-pop.
Finally, we have the latest from Offica. Drill, an offshoot of rap music, has taken a particular identity of its own in Ireland. Drill's a vehicle for artistic and social mobility for working-class communities across the country and Offica is perhaps its most recognisable face. Following his participation in the most streamed freestyle in history, his strengths have continued to grow.
And now he returns with new song, 'Dedication'. Combining his familiar genre with Jersey club and electronic influences, it's his strongest and most mature track yet, one befitting of the prince of Irish rap. Offica is one you want to keep an eye on.