IN this week's Northern Winds, we look at the spotlight being shone on our young and emerging talent by some of the city's institutions, peruse a new festival and tackle some of the challenges facing our creative sector this year.
Readers might remember the call to action we highlighted coming from Translink and the Oh Yeah Music Centre a few weeks back. The 'Translink Sessions' was an open call for musicians and songwriters of all ages and genres to submit their work to an independent board earlier this summer, with the intention of highlighting some of the serious unsigned local talent we have at our doorsteps.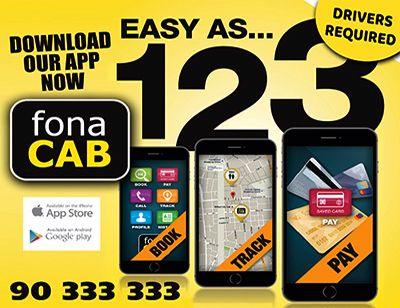 Now, as the competition nears its end, a robust judging panel led by industry officials and experts has announced the final six musicians on their shortlist. These finalists will battle it out for the coveted title of 'Translink Sessions Winner' as well as a prize package of £1,000, valuable airtime on Q Radio, industry mentoring and recording studio time.
We see indie/emo act Birches, pop singer Winnie Ama, young songwriter Cora Harkin, indie rock performer Jack Devlin and folk singers Niall McDowell and Max Sloan. Caoimhe O'Connell from the Oh Yeah Music Centre said: "We were blown away by the level of talent that emerged through this competition. We had entries from all sorts of artists, from different genres and walks of life and choosing the final six was a major challenge.
"But we are delighted to be hosting these six fantastic artists and their original songs in the Oh Yeah Centre on 30th August. We believe the tickets will get snapped up fast, so our advice is to book early if you want to support this up-and-coming talent."
Voting poll and tickets are online now, and it's advised you act quickly on both.
In live news of a more established nature, it's nearly time for a new festival taking place in both Belfast and Dublin. Programmed by local promoters Old Crow, GAZEFEST is a celebration of the rising tide of shoegaze bands currently making some lovely noise across the island. Spanning the 25th and 26th of this month (Dublin the former, Belfast the latter – in the aforementioned Oh Yeah Music Centre's newly upgraded venue no less), the festival will feature acts like Wynona Bleach, Virgins, Madam's Last Discovery, Wohn and Big Daisy, who are all hot young acts on the indie scene who wield their pedal boards and distortion settings with a malicious zeal.
Tickets for both shows are available now and the Belfast date boasts a massive lineup of 10 acts for a low price. A bargain, says I.
And in less positive news, we have the latest findings on artist income and welfare, as provided by creative lobbying body First Music Contact and Theatre Forum. Creative sector wages (particularly amongst original creators) have fallen to just two-thirds of the national average and music and the performing arts have seen the sharpest decline in all sectors. Whilst this is likely attributed to the 'luxury' of music being sacrificed in our post-Covid recession, it's still a negative trend that does not bode well for the working and middle class of our arts sector.
And as always, we shine a spotlight on some of our independent artists to close out the column, highlighting some of the best unsigned releases of the past week. We look first at Virgins, who are among the highlights of the previously mentioned GAZEFEST. The new track 'slowly long' combines the towering sounds of shoegaze with dreamy bedroom pop production in a mesmeric wave of vibrant vocals and fuzzy guitars. Their best yet.
Also on our radar this week is "OH MY DAYS", a collaborative track headlined by producer cbakl, singer Alicia Raye and songwriter Keanu the Pilot. A bombastic hip-hop record with a slick pop hook and cbakl's signature crate diving/sample-driven production style keeping things tight. It's an instant playlist add.