THERE was great excitement across the Colin area as Páirc Nua Chollann was officially opened on Thursday morning.
 
Children from the local primary schools joined elected representatives, government officials and community workers for the ribbon cutting ceremony which included performances by the children alongside parkour demonstrations.
 
The park opened to the public last month, more than a year behind schedule and was delivered at the cost of £5.6 million with funding from the The Executive Office's Urban Villages Initiative and the Department for Communities.
 
The striking 13-metre 'Leap of Faith' sculpture which used to occupy the land on which the new Colin Connect transport hub now stands takes pride of place at the entrance to the park.
 
Other features within the park include a nature-focused education zone, a cycle 'pump track', marked routes for walking, running, and cycling, public toilets and an outdoor gym.
 
Speaking to the Andersonstown News at the event, Deputy Chair of Belfast City Council's Strategic Policy and Resources Committee and local Colin councillor, Brian Heading, said that it was a delight to be able to officially open the park to the public.
 
"This is another part of a community asset that this community has waited a long time to receive," he said.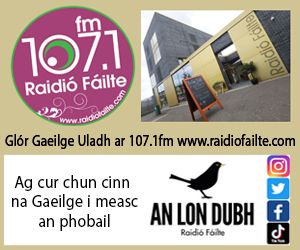 Great to be here at the official opening of Páirc Nua Chollann. Brilliant addition to the area. Looking forward to utilising the space over the coming years! @UrbanVillagesNI pic.twitter.com/8cRPidfcD4

— PCA@Sallygardens (@PCA_SALLYG) November 24, 2022
"We have to be mindful of what Annie Armstrong and her team at the Colin Neighbourhood Partnership have achieved to date and what they still have to achieve in getting a new health centre, library and new schools built within the district."
 
Cllr Heading was also keen to point out that the park was funded by the public and called on them to take ownership of it.
 
"We should also be mindful that this was built with the public's money and not government money or council money.
 
"This is a public asset, and it is for the public. It is their money which has been spent on it and I was glad to be able to participate in today's ceremony," he concluded.
 
Cllr Heading assisted Annie Armstrong from the Colin Neighbourhood Partnership in planting a commemorative tree within the park to mark the occasion.
 
The park will play a significant role in regenerating the area and it is hoped that it will improve health and wellbeing by encouraging people to get outdoors and get active.
Annie Armstrong from Colin Neighbourhood Partnership added: "What a special day Thursday 24 November was at the opening of our Páirc Nua Chollan. It was extra special because this incredible facility for children, young people, and the entire community has been such a long time in the making, around 25 years. 
 
"This project is significant for so many reasons, we have built a first-class facility, changed the landscape of the Stewartstown Road, and hopefully inspired others not to give up, as proved from this project.
"If it's what the community needs and wants it will eventually happen. It hasn't been plain sailing, but it never is when you're trying to achieve something special which I believe this is.
 
"Reaching a major milestone like this can only be achieved through incredible teamwork, so I sincerely wish to offer big thank you to all of those involved, the Department for Communities who supported the development of the Colin Town Centre Masterplan, which the park is one of the key features, and for the provision of all this ground where the park is situated, Urban Villages for providing the construction and all the equipment costs and Colin Neighbourhood Partnership for having the vision and securing all that was needed to do this, Belfast City Council, who now have ownership and responsibility for this park, and of course McQuillan's Contractors who needed to step in to complete the space we've always dreamed of."
 
Annie said that the community is passionate about improving lives for everyone who lives there, and added that her team are inspired, proud and determined to make Colin a great place to live.
"These new facilities reflect that commitment," she continued.
 
"We at Colin Neighbourhood Partnership are honoured to have worked alongside some of the best previous Departmental Ministers, Civil Servants, Community Workers, and current and previous board members and would like to publicly acknowledge the dedication and commitment of all of them.  
"It was great to have so many members of our community, children, young people, residents, teachers, youth services, local businesses and community groups celebrate with us today.
"I know this community will value the space and take good care of this essential and important facility for all who live here.  
 
"Once again, on behalf of Colin Neighbourhood Partnership, I need to express our deep appreciation and sincere gratitude to all our partners involved in this project. A big, massive thank you."