THE family of a West Belfast man currently on the no-wash protest in Maghaberry prison have vowed to  stand by him 100 per cent "no matter what decisions he makes" as fears of a protest escalation mount.
Lilian Fitzsimons, sister of 43-year-old Harry Fitzsimons from Ballymurphy, was speaking to the Andersonstown News as her brother continues on the no-wash protest in the Roe House wing of the County  Antrim prison.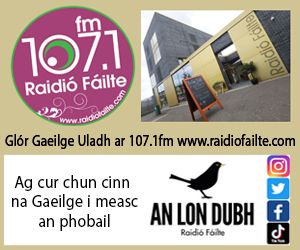 Harry's family say the father-of-four has been severely beaten on two occasions by guards at the prison, with the last attack in May 2011 leaving him with a suspected cracked rib and extensive cuts and bruising to his face and body.
Speaking about the most recent beating, Lilian said her brother was given a 15-minute ultimatum to agree to a strip-search before it was brutally forced upon him in his prison cell.
"When they [the prison guards] came in they got him on the ground," she said.
"While they were beating him and trailing his clothes off him, one of them was ramming a knuckle into a pressure point below his ear constantly.  There were six of them that came in and it lasted about 15 to 20 minutes."
Lilian said when she heard about the attack and tried to contact the prison, she was told nothing of the injuries that her brother had suffered.
"When I asked about him and said I heard that he was beaten I was told 'No, no, no. We don't beat our prisoners.  Don't be silly, we don't beat our prisoners'," she said.
"I had a visit the next day with him and when I went up I saw the physical injuries on him and I could see the cuts where they had kicked his glasses into his face when he was lying on the ground.
"You could actually see the other visitors and prisoners that were in the visiting room that day taken aback when they saw Harry.  It was awful and it was sad, particularly knowing that you couldn't do anything about it.  Even for me to hug him was hurting him."
Lilian said a priest at the prison spoke to her about Harry's injuries.
"He said to me, 'He's alive but he didn't get that bumping into a door.'"
Headaches
The family say it was six days before a doctor examined Harry's injuries.
"The prison was saying he was refusing to see a doctor.  He wasn't as he was in absolute agony," said Lilian.
"Harry wears prescription glasses so he wasn't able to see properly and he also gets terrible headaches when he has no glasses. The reason they gave for the savage beating is that when Harry was throwing his waste out on to the landing after the cell doors were opened some of it got on the prison guards'  shoes and that's why they entered his cell."
Lilian said that after the first beating her brother received in April 2010, he was put in the special supervision unit for 14 days.
"They didn't even let his solicitor in," she said. "We didn't know if he was alive or dead or what physical state he was in as they gave him a real physical beating that time too. Families are given such little information and to us it seems these people think it's their God-given right to beat any republican in the jail.  It's the same administration and regime that's running the jail as it was pre-hunger strike and I get the impression that they can do what they want.  This leaves the family so distressed, it hurts you and it makes you so angry and that's why people are protesting on the outside as they know it just isn't right.
"This isn't normal, if this happened anywhere else in the world there would be such an uproar about it. In this day and age they should not be allowed to get away with stuff like that."
Lilian added that despite the gruelling conditions her brother has to endure, "he is still very strong in body and mind".
"No matter what, he stands up for what he believes in and a lot of people will stand by him," she said.
"Nothing would get him down and this isn't something that would break him, if anything it would make him determined to carry on.
"As a family we will stand by him 100 per cent no matter what decisions he makes, we will be there for him and we will stand by him."
The bad faith and broken promises
Prisoners staring into the abyss