OVER 250,000 people tuned in for this year's ground-breaking Virtual Féile.
As this year's festival was held online due to the Covid-19 pandemic, people from across Ireland and beyond enjoyed a packed programme of events from the comfort of their own homes.
Despite the challenges of the pandemic, the Féile team pulled out all the stops to make this year's festival possible.
Féile Director Kevin Gamble said: "We were pleasantly surprised at how many people engaged in the Virtual Féile.
"It seemed a lot of people were content to watch at home and while you can't repeat the atmosphere of a live event I think it shows how good the programme was.
"We had over 200,000 views across Facebook and YouTube, which double the number of people who would usually watch Féile.
"I think with people being able to go back and watch the events that they may have missed helped massively in terms of the uptake and viewers."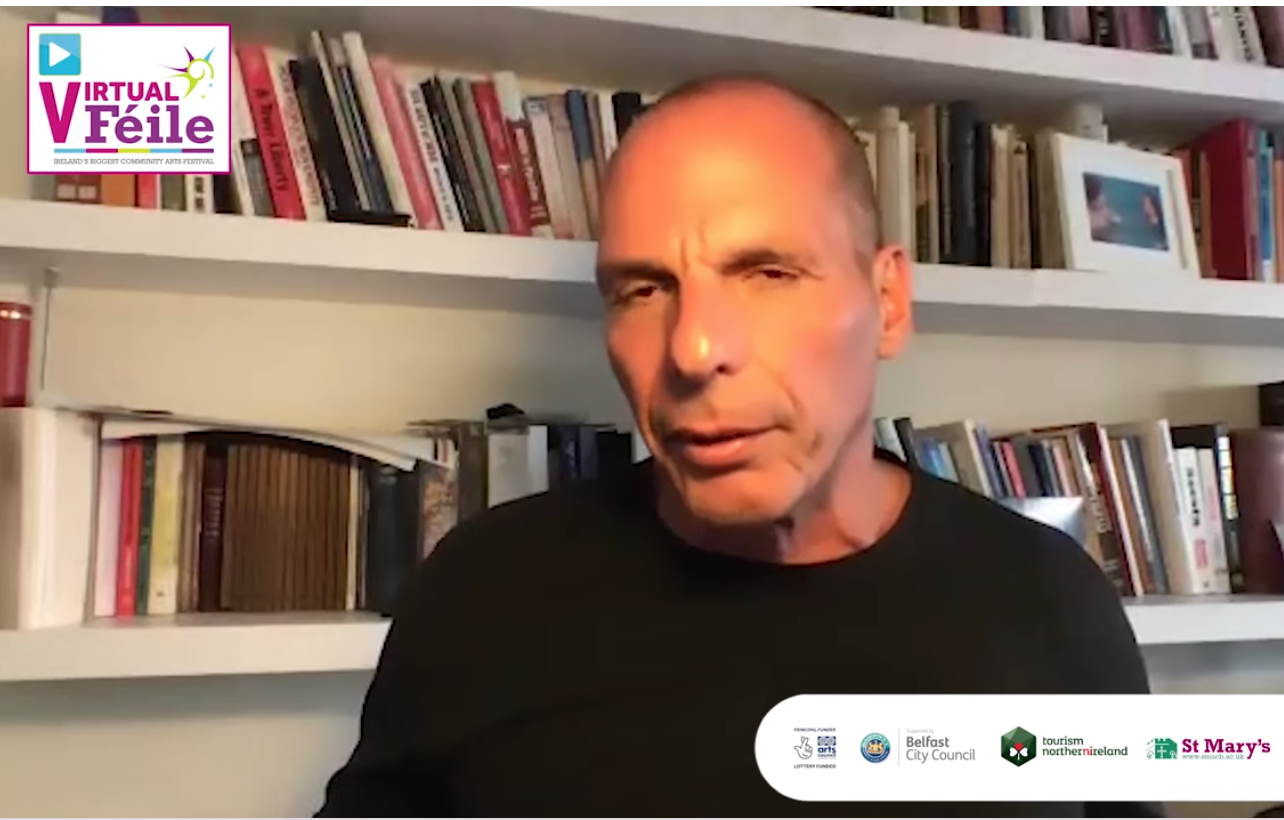 Amongst the many Virtual Féile highlights was the live concert by the Mac Corraidh Clann, who drew in over 25,000 viewers. More than 20,000 streamed this year's Dance Legends event, while over 50,000 tuned into watch the Wolfe Tones closing concert on Sunday evening.
We are closing off this year's #VirtualFeile2020 with some fantastic entertainment!
There has been so many fantastic events this year and we hope you enjoyed them all!

Now let's celebrate with @wolfetones and special guests!https://t.co/95HjbXNbqJ

— Féile an Phobail (@FeileBelfast) August 9, 2020
While moving online had its challenges, Kevin said it also allowed Féile to land some big names including eminent political thinkers and speakers such a Yanis Varoufakis, Noam Chomsky and Philippe Sands.
"The fact that we went virtual this year made it a hundred times easier to nail those types of guys down and those were the big ticket numbers and people watched them in their thousands," Kevin said.
"If we'd held those events in St. Mary's we would've been restricted to about 800 people, but yet Noam Chomsky had over 3,000 watching his talk, Yanis Varoufakis was the same, David McWilliams – it just shows that if we're going virtual you can secure those big names because they don't have to travel over.
"I think people in general were surprised at the depth of the programme and the quality of the programme we were able to put together in a very short space of time."
In addition to the headline concerts and talks, Virtual Féile had over 100 events in total ranging from Irish language classes to theatre productions, literary events, sports and more.
With viewers tuning in from all over Europe, the US and further afield, Kevin said this year's Féile had a "stronger international appeal".
"In 2021 hopefully we'll have live events, but one of the things we've learnt is this year is that we can increase our international reach by making all the big Féile events available online too," he enthused.
Kevin praised the "massive effort" of all the Féile staff, volunteers, performers and contributors who made this year's festival a success.
"Féile wouldn't be Féile without that effort in the background, and I think and I hope we met the community's expectations in terms of what we could have put together and what we delivered," he said.
"Hopefully we can get back to live events, get back to inviting hundreds of thousands of people to West Belfast, but in the meantime we'll keep doing whatever we can to keep Féile and keep Belfast on the map."