WHILE the arts have talken a historic beating over the last number of months, the cultural output from Ireland has scarcely been stronger. In this week and the coming week's columns, we'll be examining some of the best music and artists of the year (according to this one's humble opinion), as a reminder that there has still been an exceptional amount to celebrate in 2021. To start with, we'll have to take in ten of our best single releases, the ones that stuck in our hearts and heads and kept the worst of the lockdown blues at bay.
Soda Blonde – Small Talk.
After the implosion of Little Green Cars, former members got together to deliver unfinished business. Thus came their debut album, which shares the name with the first single from the LP. An intoxicating, Kate Bush-esque masterclass in synth-pop and strings, this 80s noir-pop track kicked off their campaign in stunning fashion.
 
Comrade Hat – Summer Of Glove.
A veteran of our half-time awards earlier in the year, Comrade Hat knew how to keep us on our toes. At seven minutes, it's hard to classify as a single but we'll throw the rules out the window in this case. Sunny psychedelia, watery trip-hop and folk songwriter roots, this track has it all. Think Gorillaz if they were from Strabane.
 
John Francis Flynn – Cannily, Cannily.
Those in the know have been aware of Flynn's talents for years. The rest of us fools, such as myself, were only introduced to his sublime tones and songwriting on his debut album 'I Would Not Live Always'. It's hard to pick a favourite from the sonorous, magnetic folk singer, but 'Cannily, Cannily' strikes a certain primal chord like none since 'Lankum'. A positively ancient sound that still resonates in modern Ireland.
 
Orla Gartland – You're Not Special, Babe.
Never one afraid to wear her opinions on the proverbial sleeve, Gartland's irreverent debut 'Woman on the Internet' was one of the best of the year, and the cutting wit and irresistible rhythms of this track pushed it to the top. As absurdist as you can get whilst still keeping the trappings of pop, Gartland is at her songwriting best here.
 
Shlumped Up – KhakiKid.
A relatively new addition to the scene that made an immediate reaction, the soultronic, lo-fi musings of KhakiKid are the echoes of a scene catching up to the modern world. Undeniably the sound of right here, right now, Khaki's command of language, imagery and delivery is up there with the best of them.
 
Jordan Nocturne – Gemini Boy.
One of the most talented producers and DJs on our shores, the sweaty tones and dark bass of Nocturne's standout 2021 track were  enough to garner him a nomination for Track of the Year at the NI Music Prize. A military-grade dance floor filler with a distinct northern edge, this is an essential track of the year.
 
Bricknasty feat. KhakiKid – Breakfast on Pluto.
The second inclusion for Khaki, Bricknasty had the rare pleasure of discovering and developing themselves in darkness. The result is a band quite unlike anything in Ireland right now. A gorgeous blend of hip-hop, alternative soul, electronic and funk, this group are unashamedly themselves on 'Breakfast...' and we're all better for it. Tune in for some of the most effortlessly great music of the year.
 
Saint Sister feat. Lisa Hannigan – The Place Where I Work.
Whilst unusually minimalist as far as the indie-duo's second album goes, its impact is far more brutal. To write about love in grand, maximalist ways is the standard, but to capture the intricacies, hidden passages and broken promises of a past relationship in a way that makes even strangers feel intimate, now that takes far more skill. Teaming up with singer Lisa Hannigan, Saint Sister are at the peak of their powers on this one
 
For Those I Love – Birthday/ The Pain.
Possibly the album that most captivated the arts community as a whole this year, David Balfe's spoken word meets rave electronica/sample heaven on a landmark track that could be seen from space. Behind one of the most euphoric instrumental pieces I have ever heard, 'Birthday/The Pain' is aching with love and loss, scratching itches you didn't know you had.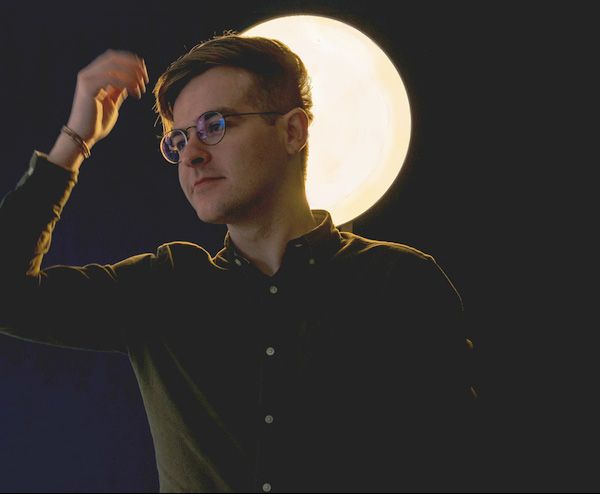 SORBET feat. Arborist – Only For The Young.
Composer, producer and drummer SORBET is one of our finest artists, and on his debut track he pulled out all the stops. 'Kill Your Children', as the saying goes, but this musing on impending environmental disaster, in all its quiet rage and desperate malice, takes the cake. Enlisting folk singer Arborist on vocal duties, hazy bass, tight strings, warped natural and created sounds and a blend of classical/ contemporary electronica form a miasmic, twisted world of promise and apocalypse