Basketball Ireland Super League semi-final
Maree 87-85 Belfast Star
AFTER last Saturday's Super League semi-final loss in Galway, Belfast Star will reflect on a season that ended just a little short of their full potential.
Head Coach Adrian Fulton put the disappointing defeat to Maree down to some fine margins and 'what-ifs'.
But, in a season that was hugely competitive throughout, he and assistant coach Gerard Ryan know that they genuinely have a side capable of beating any other team in the League.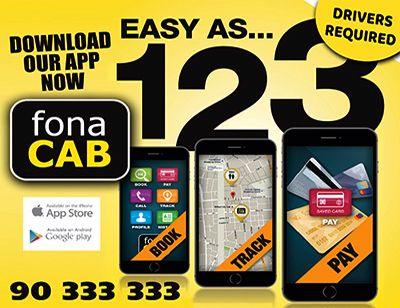 Indeed, Demons of Cork were the only team in the entire League that Star failed to beat at some stage during the season.
Star went into their League semi-final with Maree, the third clash of the teams this season, with the sides level on one win apiece.
Maree had already notched up a telling home cup win but Star followed up the next week with a very convincing win in Galway.
With a slot in this weekend's final at stake, Maree were the first out of the blocks on Saturday night and, thanks to a searing 11-0 run late in the first quarter, had a 13-point lead going into the second, 29-16 ahead.
Fulton's side began to get into the game more early in that second quarter and a 12-1 run brought the margin down to just four points with five minutes played.
Three triples from Aidan Quinn and another from brother Conor, however, were indicative of Star being forced to look for long outside shots for a lot of the game.
It wasn't to be. And yet on another night... who knows.But Star bow out of this year's Super League after giving it everything in Galway.Thanks to the players & coaches who gave us such excitement this year - and an unbeaten record in La Salle! 👏 Congrats @mareebasketball #BISL pic.twitter.com/eXmhRPH8g4

— Belfast Star (@BelfastStar64) March 26, 2023
It was a 10-point margin for the home side at the break and Maree looked comfortable.
Star had other ideas, however, and silenced the packed home court with a terrific 15-5 run to level the game midway through the third.
Two baskets from Shon Briggs – constantly battling inside – turned the game on its head and meant that Star went into the final quarter ahead by four, 65-61. But calamity was waiting for Star as the sides took the floor in the fourth.
A blistering 13-point run by Maree put them 74-65 ahead before Max Cooper hit three points to notch up Star's first score of the quarter with almost five minutes played.
It looked to all the world that Star were finished but yet another gritty run from the visitors saw them somehow claw things back to bring it to just a two-point game with plenty of time left.
By that stage, however, Star had little left in the tank and weren't able to quell a scorching 10-point run from Maree as the clock ran down.
It was a cruel end to what might have been for Fulton's side and the 87-75 final scoreline was hardly a true reflection of the game.
With that said, Maree certainly deserved the win and now go forward to this weekend hoping to complete a Cup and League double when they face Ballincollig of Cork in the National Stadium.
Ultimately, Star were left to rue the big runs the home side were able to put together but their gritty spirit shone through for the umpteenth time this season.
Knowing the determination of coaches Fulton and Ryan, the two men will be bitterly disappointed not to make it to the season finale this Saturday.
However, Star supporters will reflect on a season where they lived up to high expectations, where they regularly showed real spirit in staging exciting winning comebacks, and where they remained unbeaten on their home court in 'fortress' La Salle. Not the perfect season – but not a million miles away.