Basketball Ireland Super League
Belfast Star 86 Killester 82
Belfast Star will head west to Moycullen in Galway this weekend hoping to make it four wins in a row after a gutsy come-from-behind win over Dublin visitors Killester last weekend in La Salle. 
That victory sees Star sit alongside Ballincollig of Cork at the top of the Super League table as the only two unbeaten sides after Week Three's round of matches.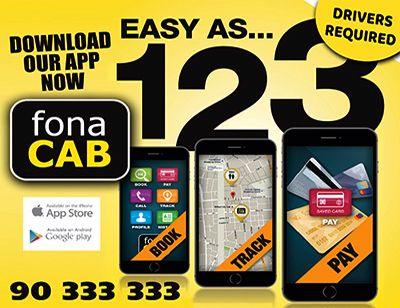 Irish international and club captain Conor Quinn produced a stellar performance for Adrian Fulton's side last Saturday against a Killester team that must have felt victory was theirs for the taking going into the final quarter eight points ahead.
Indeed, for the second week in a row, Star had to show their mettle in the fourth to secure the points. 
His side's resolve in closing out the Sligo game on the previous weekend had pleased coach Adrian Fulton. But that steely determination was bettered in the final 10 minutes against a strong Killester team driven by Star old-boy Paul Dick.
Conor Quinn's hot hand was the talk of the court after a win in which Killester cleverly marshalled Star's American duo Tamyrick Fields and De'Ondre Jackson, meaning that neither player got near their high-scoring antics of the opening two weeks. 
Fulton admitted that Fields was suffering a slight back injury going into the game. On top of that, however, the American got into early foul trouble which meant that his on-court minutes were curtailed more than usual. 
Conor Quinn, though, always leads his team by example and such was the case on Saturday when he racked up a stunning game-high 31 points in total, including seven sparkling three-pointers.
Star began the game solidly enough. An opening salvo from Fields and Jackson pushed them ahead early on, a position they held until McGeever edged Killester ahead in the final seconds of the first quarter.
The visitors kept their momentum going in the second, even stretching their lead to 14 points before three-pointers from Conon and Aidan Quinn, and from Max Richardson, left an eight-point margin at the break, 38-46 to the visitors.
Scores were hard to come by early in the third but a spurt from Killester regained their 14-point lead before another round of threes from the home side returned the deficit to eight going into the final ten minutes, 63-71.
Missed a game this weekend? 🤔

Get up to speed with our weekly wrap of all of this weekends action 🗞️#BISL | #BID1 || #BITV 📺

— Basketball Ireland (@BballIrl) October 15, 2023
Star put their starting five back on the court for the beginning of the fourth. Americans Fields and Jackson hit five points immediately before another big three from Conor Quinn brought it to a one-point game, 70-71. Max Richardson then put his side ahead and a reborn Star quickly stormed ahead to a twelve- point margin with just two minutes left. 
There was one last kick in the Killester side, however, and two three-pointers from Kason Harrell brought Star's lead to just four points and helped make it a very nervous ending before the buzzer sounded yet another La Salle win for Star, 86-82.
Afterwards, coach Fulton praised the breath-taking performance of his captain.
"Yes, Conor Quinn was immense for us," he agreed.
"We all know what Conor delivers week in and week out for the side, and while that level of scoring might surprise some, we know that he's well capable of that type of showing.
"We also have to give credit to our bench yet again. Paddy McGaharan, Liam Pettigrew and Oisin Kerlin in particular put in a terrific shift and played a huge part in that win."
Top scorers for Star were Conor Quinn, 31 points, Tamyrick Fields, 18, and De'Ondre Jackson, 17. Star face Moycullen in Galway this Sunday with a 3pm tip.