THE Holy Trinity Boxing Club's 50th Anniversary celebrations roll on with a three-part Big Picture Show series kicking off with Rounds 1 and 2 at an open night at our Turf Lodge clubrooms this Saturday, August 27 2022.
The Big Picture Show picture /video compilations have been produced by club officials as "a tribute to the boxers, coaches, people and supporters who have combined down the years to make the Holy Trinity club such a success,'' said secretary and video editor Thomas Hawkins.

"One of the highlights of the event will be the publication for the first time ever of the full list of all our Ulster Senior/Elite title winners. It's special.
"We're celebrating 50 years at the heart of the Turf Lodge community so come along this weekend and take a trip down memory lane with us.
Celebrating 50 Years of Boxing
📸 Holy Trinity Big Picture Show
📆 Saturday 27 August 2022
⏰ 7pm at Holy Trinity Boxing Club, Turf Lodge, Belfast
🎫 Free admission
☕️ Light refreshments
We'd love to see past & present boxers and supporters come along to celebrate 50 years 💚 pic.twitter.com/R5l8fPJ8Kd

— Holy Trinity ABC (@HTBC_Belfast) August 25, 2022
"Entry is free, with light refreshments provided so drop in and spend a relaxing hour or two with us reliving the history of the club.''
The series is produced by Holy Trinity Boxing Club in association with Belfast City Council and the Trinity gym doors open at 7pm.
"The walls of our club already depict some of the highs and lows, the men and women behind the club down the years, and this Big Picture Show series adds hundreds more to enjoy,'' added club president and video editor Desi McPhillips.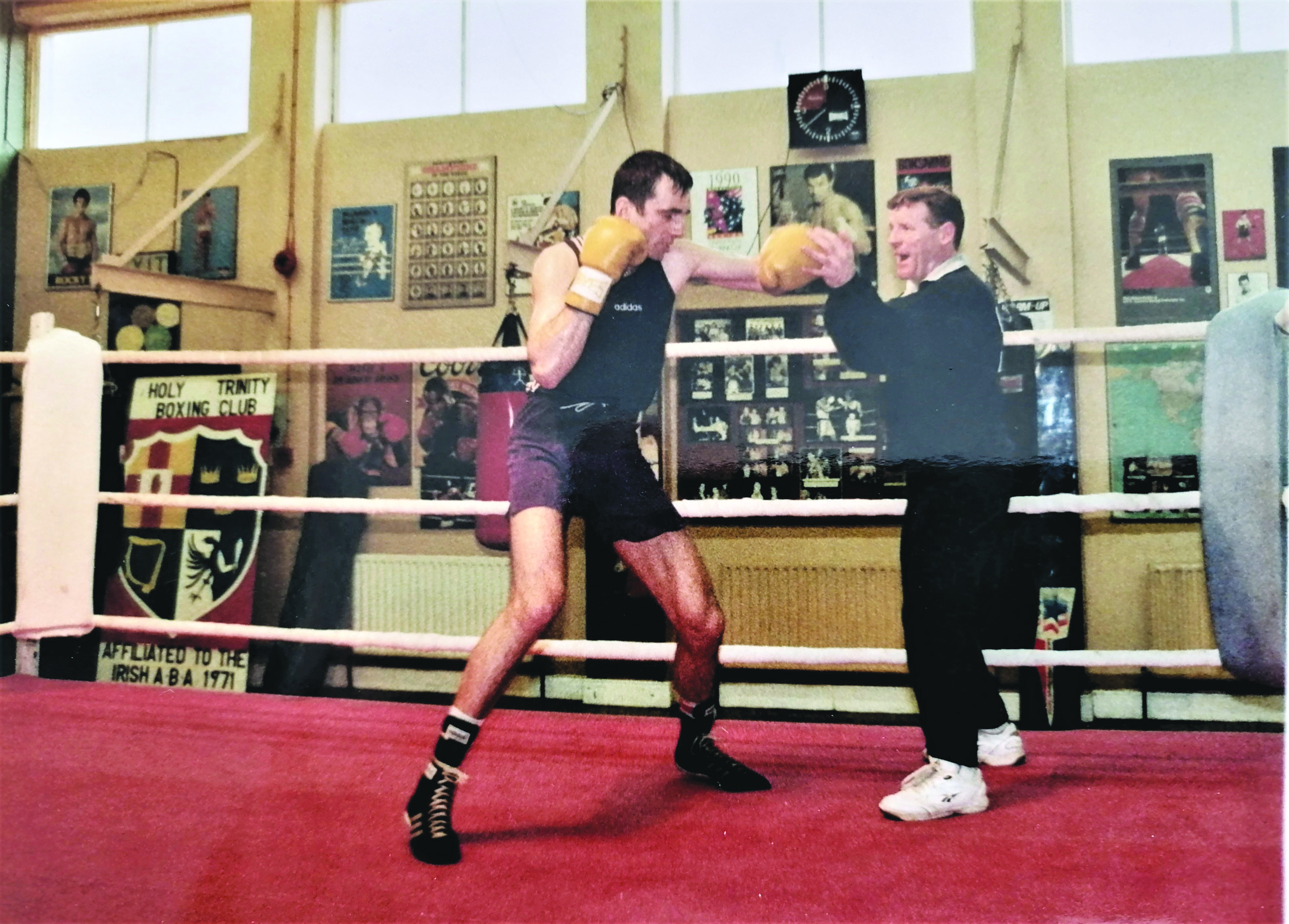 "It's a treasure trove of photos and videos, including coverage of when the famous Hollywood film star Daniel Day Lewis trained in our gym, learning boxing moves and skills for his film, 'The Boxer'.
"The Big Picture Show Round 3 will be screened later in the year and a major boxing show, Q&A Facebook posts with many of our leading boxers past and present and a Gala 50th Anniversary Dinner evening are also planned in to round off the golden anniversary celebrations.''