AT around 9.20 pm on Wednesday, I found myself thinking – could Celtic really drop four league points in the space of just four days? 
The performance against Hibs on Saturday wasn't a complete shock. Still recovering from a grueling match against Atletico Madrid, the squad displayed a noticeable lack of energy and intensity at Easter Road, a venue that hasn't been kind to the Bhoys in recent years. 
 
It was the sort of afternoon where you felt it might be a struggle and ending the game with James Forrest and Mikey Johnston as the wingers had me thinking we'd stepped back to 2019.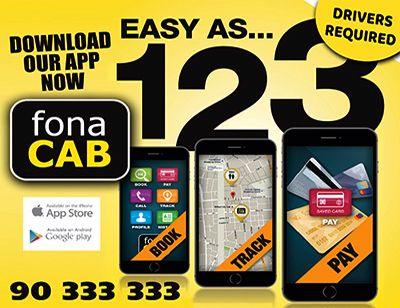 Meanwhile, Rangers, with the usual help of a couple of penalties and 10 minutes of injury time, were able to cut the gap at the top to five points following the Hoops' 0-0 draw. 
So, a response was needed against St Mirren who found themselves as the 'best of the rest' in third place. Stephen Robinson's side are enjoying their best start to a top-flight league campaign in almost a century and arrived at Celtic Park brimming with confidence. 
 
It didn't take them long to lay down a marker as they silenced the three-quarters full ground after just seven minutes when Greg Kiltie whipped in a dangerous ball that found West Belfast native Conor McMenamin who nodded home past Joe Hart. 
November 2, 2023
Fortunately, this early setback proved to be a wake-up call. David Turnbull, back in the starting line-up due to Reo Hatate's long-term injury, responded with a stunning curling strike from the edge of the box just 11 minutes later to level proceedings. Things could have got so much better for the ex-Motherwell man when the Bhoys were awarded a penalty after VAR determined that Alex Gogic had handled inside the box. 
 
He stepped up, and just like Hatate at Tynecastle a few weeks ago, he hit the post. More penalty practice is certainly needed on the training field, that is certain. 
St Mirren didn't threaten much more after their goal, but they pressed with energy and showed why they're one of the league's in-form teams. And as the minutes petered by, nerves started taking hold and there were more than a few who felt this could be a potential banana skin. It needed a spark and that's exactly what Brendan Rodgers got when he brought on Yang, Odin Holm and Oh. Three young players with a huge point to prove. They changed the dynamic of the game as Yang continually drove at the defence while Holm was tidy in the middle of the park. 
 
It was seven minutes from time, when the Norwegian's vision found the big South Korean Oh who blasted in the eventual winner. St Mirren pushed for an equaliser, but it was the unusually quiet Kyogo who was guilty of spurning a wonderful chance to extend the lead. 
The performance was far from convincing, but as we've said before, this happens over the course of the season and is the mark of champions. 
 
The gaffer said afterwards: "You have to keep grinding in games like that. We made a slow start – just too passive, weren't aggressive enough with or without the ball, and they deservedly went in front.
🖼️ Match Gallery: Celtic v St Mirren

📸 Tap below for a selection of the best images from the win 👇#CELSTM | #cinchPrem | #COYBIG🍀

— Celtic Football Club (@CelticFC) November 2, 2023
"They are very well coached so we knew they would have moments, but in the main we kept going. We should have gone in front, we missed the penalty, and that's something as a team we have to be better at. Second half we kept going, and the subs come in and make the impact you want.
 
"The winning goal is a real testament to the calmness and quality of the team. In the right moment we speed up the game and Oh scores a great goal." 
 
Yang, Holm and Oh must start at Dingwall against Ross County on Saturday (kick-off 12.30pm). This is a hectic period for the Hoops and squad management and utilisation is vital – even if that means mixing up the formation. 
And finally, to end this week, I want to touch on the Celtic board's decision to suspend the Green Brigade's season tickets. A statement from the club insists that "unacceptable behaviours" had resulted in serious safety concerns and other issues. 
 
I don't feel strongly one way or the other when it comes to the Green Brigade. The atmosphere they bring to the stadium is undeniable (it would be a morgue otherwise), and their tifos and displays that commemorate historic moments in Celtic's history add a spectacle that rivals any other ultras group in world football. 
However, some people take issue when they edge into the world of politics. Despite what you might hear in the media, football and politics are linked, but that's a debate for another day. 
 
The club has cited unsafe use of pyrotechnics at Feyenoord on September 19, rushing turnstiles and forcing open fire exits at Fir Park on September 30 and illegally gaining access to Celtic Park in advance of the match against Lazio on October 4 to bring in an unauthorised banner as some of the reasons for the suspension. 
If it were simply due to displaying Palestine flags, then it's a decision that would have been taken long ago. Free expression should be allowed in the stadium – despite some of the group's past messages being less than tactful. 
This is another issue that has divided the support and we don't need it to potentially disrupt on-field displays. The Green Brigade's support for the marginalised and less fortunate in the community and beyond is to be commended. 
 
I am always sceptical of the Celtic board and believe the litany of fines from UEFA is what hurts them most, along with any subsequent negative PR. We know they are all about the bottom line. 
But the real bottom line is that Paradise is a much livelier place with the Green Brigade in position. It's sad that this is happening. Instead, the energy of the support needs to be refocused on pressurising those in charge to make the club the best it can be. The squad depth is lacking and despite promising Champions League performances, it looks like it'll be another season of failure in Europe. Let's have less of the soap opera and more unity on taking Celtic forward.