BELFAST City Council has been told "get on your bike" by angry Irish speakers after English-only signage was erected beside a new Belfast Bikes dock in the Gaeltacht Quarter.
Located beside the iconic Aisling an Phobail artwork at the entrance to Coláiste Feirste, the bike dock is, say Irish language community leaders, a welcome addition to the area –  the lack of Irish on the signage, less so. 
Coláiste Feirste Board of Governors' Chair Seán Mitchell says he's bitterly disappointed at the failure to provide bilingual signage on a par with bilingual wording on the nearby Glider stop. And he accused the Council of going back on an understanding that the signage would be in Irish and English on what is Coláiste Feirste land.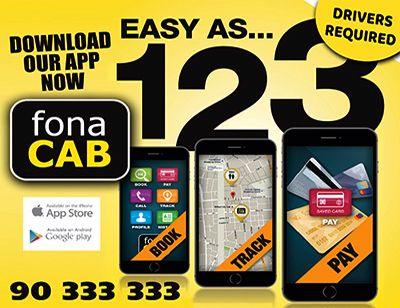 "The surge in students attending Coláiste Feirste, a 70 per cent increase over the past 10 years, is evidence, if evidence is needed, that the Irish language is a firm favourite among a new generation of learners," he told the Andersonstown News.  "That's why signage recently erected at the gates of Coláiste Feirste misses a massive opportunity to connect.
"In the past decade we have seen the Gaeltacht Quarter consolidating and showcasing the wider economic and social gain created through the Irish language and we dearly want the Council to be an advocate and a partner in that journey."
Tá @BelfastBikes nua Chomhairle Bhéal Feirste I mBéarla amháin i gcroí lár na Ceathrún Gaeltachta ag Coláiste Feirste.

Why have @belfastcc put new English only Belfast Bikes in the Gaeltacht Quarter, at odds with Council's own policy, NDNA, ECRML, #Gaeilge pic.twitter.com/2irYalHfMN

— ForbairtFeirste (@Ffeirste) October 20, 2023
The Coláiste Feirste Chair called on the Council to replace the current signage with a bilingual alternative.
That view was echoed by Máirtín Ó Muilleoir, who pioneered the development of the Aisling an Phobail pocket park which is home to an iconic artwork by Irish America's. most famed artist, the late Brian O'Doherty (Patrick Ireland). 
"When we unveiled this monumental work by Brian O'Doherty back in 2011, the Council told me that if I refused to accept a monolingual, English-only totem sign beside the sculpture that I would get no sign at all," he said.  "At the time, I felt I had no choice but to accept the Council's take-it-or-leave-it ultimatum. But 12 years later, it sticks in the craw to still have to fight for basic signage which would be provided matter-of-course bilingually not just in Cardiff or Cork but equally in Brussels and Bilbao."
The Andersonstown News has asked Belfast City Council for a comment.