Nominate NowBook TicketsPrevious Honourees Shortlisted Nominees 2023
Celebrating the Unbeatable Belfast
For 27 years, the Aisling Awards have epitomised the very best of Belfast – that generous, gritty and unbeatable spirit which characterises a city on the rise. 
In the Europa Hotel on Friday 24 November 2023, we will have an opportunity to salute the courage and resilience of civic leaders across multiple fields of endeavour and from every corner of the city.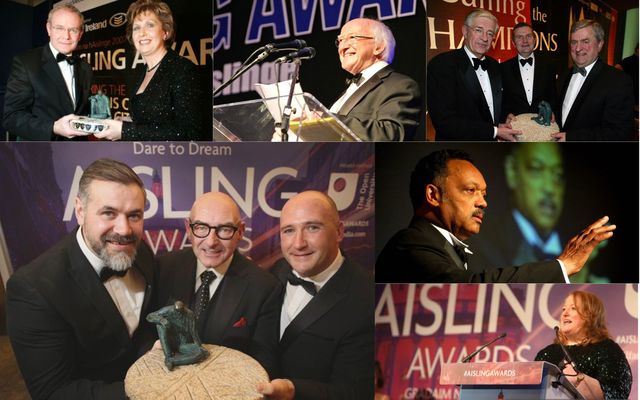 These are the people who are constantly focused on the future; leaders who look out for inspiration; beacons of Belfast who understand that more unites us than divides us. 
Over two decades and more, honorary guests have ranged from our Special Olympians to the Rev. Jesse Jackson, the family of little Oscar Knox to the courageous family of Harry Holland.
We are calling for nominations for the following categories:
Person of the Year
Roll of Honour Award
Belfast Brand Award
Community Building Award
Health & Well-being Promotion
Outstanding Achievement in Education Award
Gradam na Gaeilge/Outstanding Contribution to Irish Language Award
Outstanding Achievement in Sport Award
Guardian of the Environment Award
Arts and Culture Champion Award
Best Local Retailer Award