THINGS certainly seem to be heating up, don't they? Ahead of what is sure to be an absolutely wall-to-wall festival season for Irish artists, we have had another bumper week of releases from the creative sector. 
The Great Escape is the UK's biggest export event, taking place in Brighton later this year. However, it's not the only event of its kind, with two fringe festivals set up in the regions that celebrate some of the unique talent headed to the UK this May.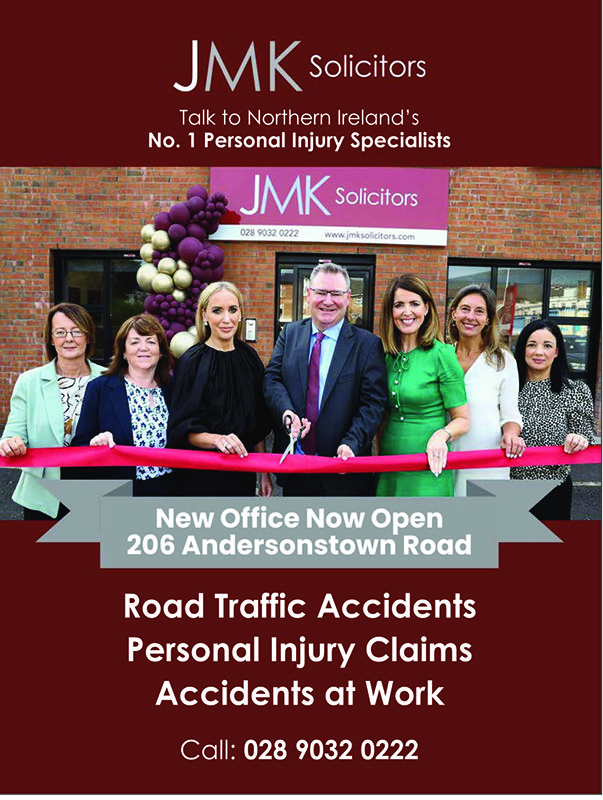 Dublin will play host to the two-day festival, The Road To The Great Escape, which is handpicked and curated by promoters MCD. Alongside a healthy contingent of UK talent, we will also see Belfast trio Chalk making their festival debut. The band released the new single 'Static' two weeks ago and it's since been supported by BBC6 Music and a significant contingent of UK and Irish press. They're sure to bring the house down on May 8 in Dublin's Workman's Club. If you're a fan of the heavy, buzzy and electronic, then they're the band for you.
We also heard from boutique festival 'Another Love Story' this week. The music gathering takes place every year at Killyon Manor from August 18 to 20 in County Meath. A proper festival for those less obsessed with chart toppers and more occupied with the communal experience of live music, ALS this week announced a line-up that includes UK electronic producer James Holden, Peruvian Berlin-based electronic producer Sofia Kourtesis, Irish trad legend Martin Hayes and a debut from jazz trombonist Theon Cross (amongst others). This is the festival you need if you want to maximise your listening-experience-time ratio.
ALS23 - First Line Up Drop!

Here are the first carefully selected collection of artists who will provide the soundtrack to your weekend at The Manor at #ALS23.

🏕️ : Glamping tickets now available.
⏲️ : Instalment Plan Tickets now available. https://t.co/k6T9osmTAg pic.twitter.com/IJOidmi4vi

— Another Love Story (@anotherlstory) February 14, 2023
And with these live events in mind, it's important that we also shed some light on some of the best new tracks out this week from Irish artists. Too many to follow? We've got you covered with a handy guide below.
Lemonade Shoelace – Hopscotch In The Sky
The bedroom pop/psychedelic producer and songwriter returns with his first new track in two years. With news that he'll be taking his talents to Austin, Texas, this March and then to The Great Escape in May, there's plenty of buzz around this young talent. New track 'Hopscotch In The Sky' puts his best foot forward, all colourful imagery and melodies, woozy pop production and psychedelic riffs. Keep an eye out for new music to come.
Ezra Williams – Deep Routed
On a new track that is beautifully down-tempo and melodramatic, Ezra Williams is one of our country's top quality songwriting talents. Deep Routed is a take on the traditional break-up/new beginnings trope that takes new ideas, melodies and production to those that we all know and can relate to. Lyrics like "Every time you say things first/I say them backward, it doesn't count/Deep routed, but I don't remember why/Your hand on my lap made me shake and on the train home I cried" showcase the emotional weight of this tremendously well written new number.
The Wood Burning Savages – Hand To Mouth
Another return for the northern acts, The WBS are one of the most electrifying live bands around. Debut album 'Stability' picked up Best Album honours at the NI Music Prize back in 2019. Now with their first track released since then, the Derry band are poised to take on the world again. A fiery political statement that targets the Tories, austerity and the cost-of-living crisis, it's a sign that the Derry punks still have plenty to say about the current state of affairs. 
"I regularly talk to people who tell me more and more that they feel like they have been forgotten about or left behind," says singer Paul Connolly. "This song is a signal fire to say that things haven't been right for a long time, but enough is enough."