THIS week in Northern Winds, we are looking at all things electronic. The North lives and breathes raves, dancef floors, electronica and techno, from our industrial centres to our rural heartlands. Largely filling the hole that punk left post-70s as a borderless, euphoric expression of culture and brotherhood, dance music in particular has played a crucial role in both independent and major creative circles.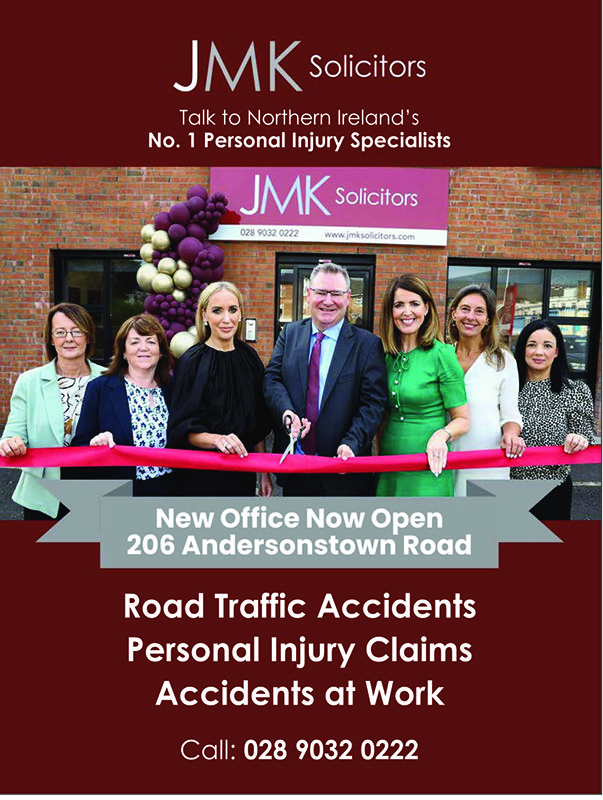 Nowhere is this more true than at the AVA Festival. A multi-day communion of the vibrant and varied electronic and dance scenes that make up our dimly-lit and loved spaces, AVA has been an institution since its inception. Spawning from the grassroots and developing into the behemoth that it has become, it is a testament to the health and desire of our ravers. 
Brace For Impact opens this evening 6pm at The National, Belfast. Ive created large-scale screenprints responding to the music of Belfast-based multidisciplinary artist & curator Neil Kerr AKA Mount Palomar#Belfastartscene #irishart #contemporaryprint #printmaker #screenprinting pic.twitter.com/Q5eLH3UCF9

— Declan Byrne (@the_ink_jar) November 3, 2022
AVA founder Sarah McBriar says: "As a festival, AVA seeks to push the boundaries of immersive arts, music and technology and we carry this ambition through to our conference, which continues to bring music fans, talent and industry together each year to explore the most pressing challenges and opportunities of the moment. Our collective focus as an industry on diversity, innovation, and sustainability has never been more important in driving our future success. With more names still to be announced, we are excited about getting together for one last time at Printworks before its closure, with a view to plotting a path for the continued growth of electronic music and arts in the UK."
With their new line-up additions announced in the past month, we thought you could use a deep-dive into what you can expect and why you can't miss this year's festival.
Or:la: Producer, DJ and label boss, Or:la is arguably the most influential electronic act to emerge from the North not named Bicep. Her headline set this year is sure to pull in an international crowd as she returns to old stomping grounds at this year's festival. Although this time, instead of abandoned building raves, she's one of the premier acts at AVA as one of most respected and talented artists in the genre.
Mount Palomar: A multi-faceted, multi-disciplinary artist, Mount Palomar first grabbed our attention with the magnetic remix of local post-punk outfit Enola Gay's track 'Birth Of A Nation'. A pioneering producer and songwriter in his own right, Neil Kerr's musical moniker has emerged as one of the most arresting live sets from an electronic act in the country. Not to be missed. 
Carlton Doom: A purveyor of angst-laden techno and dance music, Carlton Doom has earned his reputation as one of the most electrifying and innovative producers in the city. He's a veteran of this festival – and for good reason. AVA wouldn't feel the same without his apocalyptic take on dance music, and he's sure to continue to deliver at this year's festival.
Sally C: Perhaps the 'danciest' producer on our list of cannot-miss acts, Belfast's Sally C has taken her hip-house-esque vocals and snares around the world to some of dance music's most revered venues and festivals. Returning home from her base in Berlin will have home fans ravenous for a sneak peek at how the evolving electronic scene in her adopted home has influenced her already eclectic set.
Optmst: This Belfast-born and bred producer has quickly established himself as an unmissable talent. With a backbone of underground/independent radio, Optmst absorbed the changing and expansive dance scene in his home and honed it to a razor's edge. It won't be long until he's headlining this festival.
Jenna Daley: Although developing a name for herself before the pandemic, it's been the last few years that have really peaked the dynamism of the Belfast-born, Dublin-based Jenna Daley. That she's one of the few acts straddling both the AVA and Emerge Festival line-ups this year speaks to the high quality you can expect from her upcoming live set.
Kessler: Without a doubt the most exciting and talented of the new wave of producers breaking through internationally, Kessler may be based in the Netherlands but undoubtedly has a core of hardstyle and breakbeats from his home in Belfast as the bedrock for his innovative and addictive sound. AVA were quick to jump on his bandwagon at an early stage in his development – and its become clear why. Make sure you don't miss him before it's too late.