RORY McIlroy (MBE).  He's in his thirties, was brought up in County Down and is a household name throughout the world for his golfing skills.  Patrick ("There's a part of me that's British' ) Kielty. He's in his early fifties, was brought up in County Down and is a household name throughout Ireland and the UK for his comedic skills. 
They're of a similar build. Rory was once the world's top golfer but these days tends to spend much of his time explaining why he came second or third or fourth in a tournament and how he hopes to be No.1 at an upcoming tournament. Patrick Kielty is a successful comedian and TV personality who used to play football for the County Down minor team.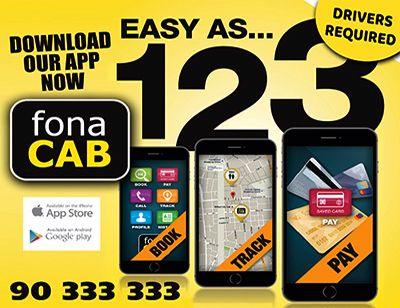 Last Friday night Patrick Kielty started his Late Late Show career on RTÉ, and we all held our breath. The Late Late intro was much less swooping and zoomy, had fewer flying owls than under Ryan Tubridy. And the Kielty style was much less shouty than that of Tubridy. 
The early part of the show was like watching Joe Biden going up the steps of a plane – praying he won't fall, fearful he will. The presenter made much reference to the state of RTÉ's finances (the funny bit) and to Kielty's childhood in Co Down watching the Late Late with his family (the swallow-a-lump-in-your-throat bit). The lump-in-throat bit got more studio audience applause than the funny bits.  
When the guests started arriving – Tommy Tiernan, Mary McAleese, James McLean – I found it hard to give them my full attention as Kielty was still the focus of  my hopes and fears. He handled all the interviews pretty smoothly, but I don't think I learnt anything new about any of them – except maybe that Joe Brolly was one of Mary McAleese's students. But still: if the people in the South have to have Nordies 'coming down',  then Patrick and Rory are just the kind of non-confrontational, middle-class Nordie that Southerners like. It's early days to  pass judgement on Patrick as the new presenter of the Late Late; it was a bit vanilla, but no Biden-falling-down moments. Six or seven out of ten, I'd say.
The thing is, not everybody's as nice as Patrick and Rory, which is why we have police forces – oops, I mean services. 
Last week in this column I talked about the dog's dinner that the PSNI has been reduced to: Chief Constable resigned, his possible successor off on sick leave, the total lack of respect for the Ormeau Road  commemoration by the PSNI. The only comparison I can think of would be if on Remembrance Sunday a wounded soldier was locked up. I'm sure the PSNI will come back from all this, but they'll come back damaged, perhaps permanently.  
In the South, more cop unhappiness. Ex-RUC man and present Commissioner of the Garda Siochána,  Drew Harris, may just have been holed beneath the water line. In  an 85 per cent turn-out for a confidence vote on the Commissioner,  99 per cent of the garda rank-and-file voted no confidence in him. The Commissioner said it was like being kicked in the teeth, but that it would of course not be a rational response for him to resign, just because 99 per cent of the frontline officers said they'd no faith In him. Yes, Virginia, you have reason to swear but please don't.
The North's top cop has gone into retirement without so much as a farewell speech. The South's top cop was RUC and doesn't see any rational link between a 99 per cent vote of no confidence by the men he leads and his resignation.
North and South, golfing, telling jokes or keeping the peace: there's a lot of churning going on in this most distressful country of ours.