ALFREDO Meli is hoping victory on Friday can propel him towards a title shot later in the year when he faces Laszlo Fazekas on Friday's Mark Ginley-promoted bill at The Devenish Complex over six rounds.
Meli has a busy period ahead of him and next month will swap the boxing ring for wedding rings when he gets married, so will be keen to sign off for in style this week.
It would certainly be a good way to start the year after a frustrating 2015 that saw him box just once in December when scoring a points win over Anthony Fox in England. Of course, he could have had a much better year had luck not deserted him.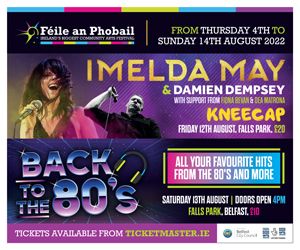 Following his impressive draw with Conrad Cummings for the Celtic middleweight title back in November 2015, Meli was nominated to take on Sam Sheedy in a final eliminator for the British title, but a complication with one of his brain scans forced his withdrawal.
He has since been cleared to box and is looking forward to fighting on home soil for the first time since that Cummings draw.
"I'm looking forward to it," he confirmed.
"Any boxer would be, especially when they are going to have their home crowd to cheer them on. It will be a good night and I'm looking forward to it as always."
Meli has since signed a management contract with MTK Global (formerly MGM), but will not be altering his preparation.
The Immaculata-based southpaw is not keen on the idea of boxing full time, but instead prefers to mix his sporting career with his full-time job as a mechanic and intends to keep it that way.
"Nothing has changed with me really," he reports.
"They (MTK) are just looking after the management side of things, but I'm still training in Immaculata and I'm still working away, so nothing much has changed.
"Full-time boxing doesn't really suit me. Work still needs to be done."
That failed scan last year could have spelled the end of his career, but the subsequent all-clear has allowed the 26 year-old to resume his journey towards title belts.
It was of course a worrying time when the news was relayed to him on the eve of the Sheedy fight in April, but Meli was more disappointed with how things were handled by the British Boxing Board of Control at the time.
"I was over there getting ready for the fight and then it turns out I had failed a brain scan because they had found something," he explained.
"I think it was wrong the way they did it though. They waited until the last minute before telling me. I was ready to fight and had been through my training camp. The day before the fight they decide to tell me that there was a problem with the scan, so I think that was wrong how they did it. They should have been on the ball much earlier."
With that period now firmly behind him, Meli is looking to get himself back into title contention and victory on Friday against the experienced Fazekas can help him do just that.
"Hopefully I will (get a title shot), I won't lie," he agreed.
"I have a lot of things on this year anyway. I'm getting married here in April, so there are so many things going on, but hopefully by the end of the year I will get my chance."
He certainly proved he deserved it in the Cummings fight and while he admits he knows little of his Hungarian opponent this week, the goal will be the same – win however it takes. Fazekas comes to Belfast with a record of 30-26-1 and in 2015, shared a ring with former world champion, Paulie Malignaggi so has mixed it with the best and is sure to prove a handful, but the Ballymurphy man is more concerned with his own performance.
"I treat all of my opponents the same, they are all tough. It's just going to be a tough fight again," predicts Meli whose record stands at 12-0-1.
"I haven't watched him and I know nothing about him. I never deal with that end, I would leave that to the coaches.
"I'll just go in well prepared for whatever I have to deal with. I'll just try and be smart and stick to my boxing."
It promises to be a fine night of boxing on Friday with the London-based Anthony Upton (13-1) returning to Belfast when he faces Latvian, Zaurs Sadihovs (4-14) over six rounds.
Upton claimed the English light-welterweight title in July last year with a ninth round victory over Luke Paddock and will be hoping to use Friday's fight against an opponent already defeated by older brother, Paul as a springboard for what he will hope to be a big 2017.
Another man no stranger to Belfast on the Ginley Promotions show is former Holy Family amateur, Tyrone McCullagh who will hope to improve on his 5-0 pro record when he faces Michael Barnor (14-8-2) at featherweight.
Sean 'Big Sexy' Turner (9-0) is in action in a heavyweight bout against Kamil Sokolowski (2-9-2) as the Dublin man looks to build towards an Irish title fight, while fellow Dubliners, Stephen Ormond (23-3) and Ian Tims (12-3) are also in action again yet-to-be-named opponents.