Cinema
Saltburn
Both visually and emotionally provocative, Saltburn is one of those movies that's more about the journey than the destination. An outlandishly playful and lurid swipe at the British class system, director Emerald Fennell takes quite a lot of delight in introducing us to a mix of quirky, privileged and oddball characters as they engage in a summer of excess at a stately home in the countryside.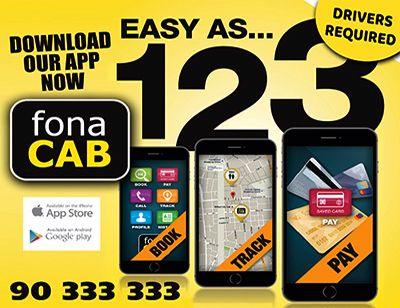 If you recall Fennell's impressive directorial debut Promising Young Woman from a few years back, you'll be aware of her ability to draw out tension and create suspense with nothing more than a few suggestive nods and seductive winks.
Saltburn, like Promising Young Woman, is a slow burn, but if you're the kind of viewer who enjoys the character development as much as the plotting, then you're sure to get a kick out of the toffee-nosed mind games and wanton debauchery on display here.
Banshees of Inisherin star Barry Keoghan is a delight as Oxford University fresher Oliver, an intelligent kid from the North of England who has made it to the hallowed halls of Oxford with grit, determination and hard work.
Striking up a friendship with the posh, dashing and enigmatic Felix, Oliver is invited to spend the summer at Felix's sprawling stately mansion along with his very wealthy parents, relatives and friends who enjoy nothing more than quaffing champagne and enjoying the life of privileged aristocrats.
But as an outsider invited into this very exclusive world, Oliver's very presence poses a threat in more ways than one.
With a great cast, including the excellent Rosamund Pike, Richard E Grant and Jacob Elordi (one to look for as Elvis Presley in the upcoming Sofia Coppola flick, Priscilla) Saltburn is a twisted little fantasy that's sure to lure you in and befuddle you with its sneering climax.
Give it a go if you fancy something a little more devilish and different at the flicks this weekend.
 
Netflix
It Snows in Benidorm
A moody and complex thriller, It Snows in Benidorm sees Timothy Spall play Peter, a pretty humdrum and normal bloke who is forced into early retirement despite his desire to keep on working.
At a loss and with time on his hands, Peter decides to catch up with his wayward brother Daniel who lives in Benidorm. However, upon his arrival he discovers Daniel is nowhere to be found. Hooking up with a mysterious woman who has history with Daniel and his shady business ventures, Peter's search uncovers some dark secrets that may have consequences for them all. Meandering yet visually striking, it's the power of Spall's screen presence that carries this flick through until the finale.
Disney+
Brawn: The Impossible Formula 1 Story
A must-see for all the Formula 1 race fans out there, Hollywood A-lister Keanu Reeves hosts this documentary series about the notorious Ross Brawn and Jenson Button and team Mercedes-Brawn's remarkable triumph to become World Champions back in 2009.
With exclusive behind-the-scenes footage and a host of interviews from the sport's many legends, this one will be essential viewing for all F1 fanatics.