The growing NAMA scandal moved up a gear yesterday as one of the key figures travelled to New York to give evidence to federal investigators from a range of powerful United States enforcement agencies.
Gareth Graham, who last week made a series of serious allegations to the Stormont finance committee about the handling of his family's business portfolio by NAMA, spoke to officers from the FBI, the US Securities and Exchange Commission and the US Attorney's Office for the Eastern District of New York.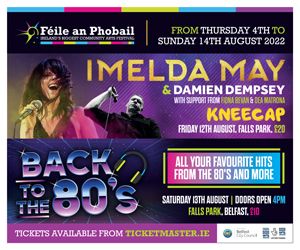 Accompanied by his solicitor Niall Murphy, Mr Graham would neither confirm nor deny the Manhattan meeting with investigators from the three agencies, saying only that he had met with officials from the New York Comptroller's Office, which has invested tens of millions in Cerberus, the US investment fund at the centre of the financial controversy.
In his absence yesterday, Mr Graham won a court battle in Belfast stopping Cerberus from selling part of his family's property portfolio, which is part of the NAMA northern property loan book bought by Cerberus for £1.2bn.
It's been a week of fast-moving and sensational developments in the gathering NAMA storm. On Wednesday, loyalist blogger Jamie Bryson told the Stormont finance committee that First Minister Peter Robinson had been one of the men set to benefit from a £7m Isle of Man account set aside for the payment of fixers' fees in relation to the NAMA sale, a claim Mr Robinson has comprehensively denied. And the man who revealed that Isle of Man account, Independent Dublin TD Mick Wallace, upped the ante yesterday when he told the Dáil that the Isle of Man £7m was "only for openers". He claimed that the amount of money set aside as fixers' fees could be as high as £45m.
Speaking before Mr Bryson on Wednesday, deputy First Minister Martin McGuinness told the finance committee that he had been "kept in the dark" about a meeting in Stormont Castle between First Minister Robinson, other senior DUP figures and the biggest name in Cerberus, former US Vice President Dan Quayle. Mr McGuinness said Mr Robinson had "very serious questions" to answer about what capacity he was acting in when he became involved in the NAMA northern loan book sale. Mr McGuinness flatly rejected claims that he had been "fully briefed" on NAMA developments and pointed out that under Stormont rules the First Minister is incapable of acting independently of the deputy First Minister.