CLIFTONVILLE and Coleraine meet for the fourth time this season on Saturday (3pm kick-off) and it is a dress rehearsal for the sides meeting in the last-16 of the Samuel Gelston's Whiskey Irish Cup in two weeks' time.
Last season the sides met on six occasions and the duo are on course to replicate that number again.
Both sides have claimed a league win each in the corresponding fixtures on the North Coast with Coleraine emerging victorious in the most recent meeting at Solitude in December via a shoot-out win in the semi-final of the Bet McLean Cup.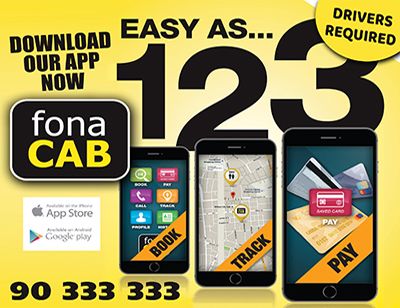 Reds boss Paddy McLaughlin is looking forward to locking horns with the Bannsiders once again and is expecting a similarly tight affair against one of the leagues in-form sides.
"We look forward to it, they are always good games against Coleraine," he acknowledged.
"They're a good footballing side like ourselves and Oran (Kearney) continues to do a brilliant job with them. They've signed really well over the last couple of windows, and he's put a real strong side together. They're holding their own in the top end and I'm sure they'll have ambitions – like every side in the top six- to really push right throughout the season.
"It will be a good game and tough because they're flying at the minute.
"We were disappointed to draw the game against Carrick, but our form at the minute has been very good, the same as Coleraine. It set's it up for a really good competitive game and hopefully we can come out on top."
McLaughlin is expecting first choice 'keeper Nathan Gartside to return on Saturday after departing early through illness in their 3-3 draw with Carrick Rangers and the Solitude side are further boosted by the return to training of former Coleraine left-back Aaron Traynor- following a lengthy lay-off.
"He (Nathan) was just sick, and I think he picked up a bit of a bug, he wasn't feeling the best going into the game and we weren't too sure whether it was just the journey up or what it was, whether it was something he ate," explained McLaughlin.
"He was vomiting a bit so obviously there is something that wasn't settled, and we had to take him off. He wanted to stay on, but we felt as if it was best and doctors' advice was to take him off the pitch because he lost a lot of water through being sick.
"It's important we look after him and he's not feeling the best at the minute, but hopefully it's just a bug from the stomach and he'll be okay at the beginning of the week for training.
"Aaron just got the go ahead to start back training now with the boys. He got the all-clear from the scan that he's recovered from the injury that he's had.
"It's a good addition and it will be like a new signing. It's been a bit of a stop-start career for him so far at Cliftonville- he's only had a handful of games.
"It will be like a new signing coming back in January and it's good to see him back. He's a good player with so much experience and he is good among the boys. It's good to see him back on the pitch again."
🎟 Tickets for Cliftonville's next three matches are available to buy online.

➡️ https://t.co/DppQmxM8gF pic.twitter.com/BcJZVuVuBH

— Cliftonville FC (@cliftonvillefc) January 19, 2023
Young prodigy Sean Moore put in another impressive display and netted against Carrick Rangers on Friday evening and whilst McLaughlin was keen to praise the 17-year-old, he is also eager to avoid putting too much attention or focus his way.
"Sean is working hard for the team, he's playing really well for us as well and it's important he maintains that," McLaughlin insists.
"There is a lot of hype about him and a lot of attention and focus on him, which I don't think it fair because he's only 17-years of age and he's in his first senior year of football. We just give him praise gently and when he earns it.
"I'm not too sure of the all the hype about it because I think they are putting a lot of onuses and a lot of pressure on the young boy.
"He was excellent for us in the game and it's important that he keeps working hard and developing because he is an up-and-coming star.
"It is important that we don't expect too much of him too often. On tonight's performance, I thought we was excellent for us, and he continues to do that, and he'll continue to play."
McLaughlin was unhappy with recent hype around Moore's international eligibility, branding the recent speculation unfair.
"It is a report that Sean knew nothing about (interest from the Republic) and I think that people need to settle down a wee bit," he said.
"I think it is unfair to put that pressure on him that he needs to pick between the North and South.
"It is ridiculous and Sean Moore knew nothing about that at all. He don't know anything about the Republic inviting him to train or inviting him into the squad. I think that people putting that on him is disappointing.
"They're building him up and then trying to knock him down in the one week. Just let the young fella play, just let him develop at his own time and his own pace.
"He's shown this year how good he can be, and his potential is sky high. You've got to give the young fella a bit of breathing space as well. You don't like to see that: people putting that pressure and focus on him like that. It's not necessary."