IT'S certainly been a week readers, one of ups, downs and circles. With the likes of Stendhal festival and Electric Picnic growing ever closer, the cultural standoff between creators and legislators at every end of the island continues to rage as prime time for festivals slips away into the summer.
 
Conflicting advice and deadlines see the likes of the singular artists' flagship festival 'All Together Now' cancelled for the year in the same week that 'Sea Sessions' announced their headline lineup and CMAT headline Academy show tickets went on sale.
 
Thankfully, news of a pilot event of 3,500 in Royal Hospital Kilmainham should provide some clarity with regards to the safety of large scale events. Boasting a line-up of Gavin James, Denise Chaila, Lyra, Sharon Shannon, Wyvern Lingo and others, rapid testing and social distancing will be featured as a way of conducting meaningful data gathering about transmission rates at outdoor music shows. All very cold and dull, but necessary.
 
When we return, however, enthusiasts and activist are keen to make sure that the entertainment ecosystem is better catered for than previously. Enter the Belfast-based group 'Free The Night'. Modelled after the 'Give Us The Night' campaign that saw great strides taken in Dublin, the group is intent on modernising the nightlife industry in Northern Ireland to bring us up to speed with our European counterparts.
 
Led by Sunil Sharpe (one of the lead voices in Give Us The Night) and Holly Lester (DJ, events organiser, doof doof enthusiast), they've already received public support from legendary club duo BICEP, and have issued their desires in a press statement addressed to the public and the Assembly. It reads: "We campaign to improve the night-time economy in Northern Ireland for a safer and more progressive country... and the wider issues faced in Northern Ireland around entertainment and licensing."
 
Citing archaic licensing laws and an unprogressive mindset in the Assembly as their reason for formation, the group points to opening times in the country being the most restrictive across the UK and Europe.
 
"A key opportunity to rebuild and grow the nighttime economy and creative industries post-pandemic has been missed." Viewing Dublin as an example of a cultural emigration disaster in full swing, Free The Night are doing essential work for the future of Belfast.
 
With these industry experts advocating for better times ahead, we can find some solace in the avalanche of music released in the last week. Largely regarded by critics as one of the busiest and best release weeks of the year, Ireland put its stamp on the new music map. While it's hard to keep fully on top of any release day, you can cease your fear as I provided a guide to the LPs that are most worth your time.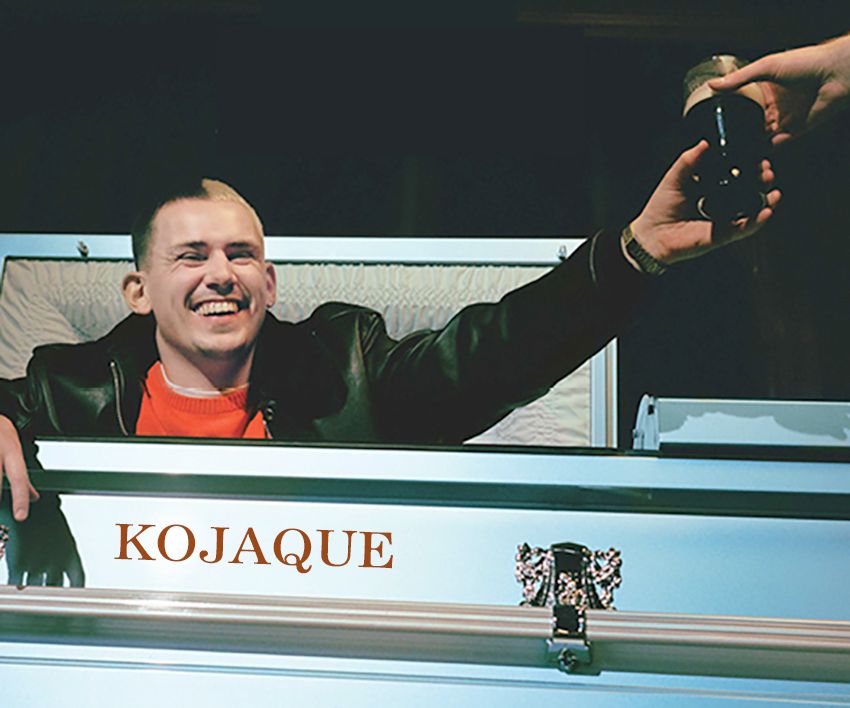 Readers will be well aware of Dublin wordsmith Kojaque at this point. He's spat and segued himself into the column numerous times along the length of his debut album – which just ended with the release of his debut, 'Town's Dead'. Taking in the economics of Dublin's cultural brain drain, the Irish rapper muses on the changing nature of his home.
 
Kojaque unashamedly holds the spotlight over the good, bad and gentrified of Dublin, uplifting its creatives and lambasting its vulture funds. A bittersweet sonnet to the Dublin he loves but not the one he sees, Town's Dead is as good as it gets.
 
Staying in rap but in a different realm all together is Strange Boy with his debut LP 'Holy/Unholy'. Undoubtedly one of the more idiosyncratic releases of the year, the combination of hip hop, spoken word and Irish trad is quite unlike anything that's been released before. With the likes of TPM and Kneecap demonstrating that the Irish vernacular is uniquely positioned to create new and exciting worlds within rap, Strange Boy takes on a more serious tone, tackling addiction, the Irish predilection for Hara-Kiri and more. Underestimate at your peril.
 
And we cannot forget the second album from Saint Sister, which somehow defied its lofty expectations. Taking their already sublime arrangements and stretching them across a framework of indie, folk, disco and pop, the Irish duo has an otherworldly release on their hands. Tickets are still available for their Belfast show, get them before they're gone.