FOR a club of Celtic's historical stature, the Champions League has become an increasingly humbling experience.
The team-sheet used to brim with quality - Henrik Larsson, Stiliyan Petrov, Chris Sutton, Lubo Moravcik and Alan Thompson are just a few of the names who shined not so long ago on the European stage in green and white.
But today's footballing landscape is marked by financial extravagance, and Celtic have seemingly adopted a mindset of reticence when it comes to investing significantly to compete at the highest level. It's akin to entering a battle armed with nothing but a water pistol.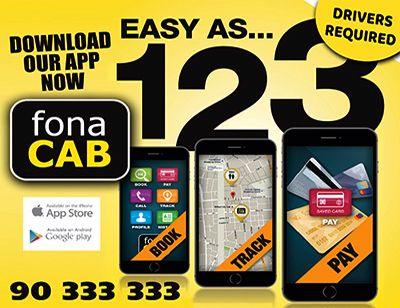 Nonetheless, up until Wednesday, the Bhoys had been putting up a commendable fight in the Champions League this season, despite the board's insistence on not bolstering the squad as much as they could.
The 6-0 drubbing against Atletico will go down as another embarrassing result in a long line of tankings that would've seemed unimaginable during the days when the King reigned supreme in Paradise.
Here are a few grim statistics: Celtic haven't won a Champions League game since 2017, haven't won a home Champions League home match since 2013 and haven't kept a clean sheet in the competition in 14 games. It's safe to say they aren't up to this level.
Would spending £10m-20m more every season improve their chances of making a better fist of things? You can never be certain, but it could hardly get any worse.
You also need luck, and the Hoops have found themselves in desperately short supply.
In the group opener against Feyenoord, a goal was conceded just seconds before half-time, while two players were sent off after the break – and in Gustaf Lagerbielke's case – rather harshly. 
At home against Lazio, despite putting in a monumental effort and thinking the three points were sealed thanks to a Luis Palma strike, VAR intervened and found the narrowest of offsides to deny a famous night. Bad timing then struck again as Pedro scored in the 94th minute to snatch the win for the Italians.
The 2-2 draw with Atletico was probably Celtic's most impressive performance of the season and gave the faintest of hopes that they could nick something at the Metropolitano. Lady Luck, though, wasn't having any of it.
After six minutes, Antoine Griezmann opened the scoring through a deflected effort and VAR again was centre stage as Daizen Maeda was shown red after a booking was reassessed via the monitor.
In Europe, some referees are quick to punish tackles which may be viewed as fair at domestic level. But to dismiss Maeda for a 50-50 that saw him leave a foot dangling as he went in for a challenge with Mario Hermoso was scandalous.
To make matters worse, the Atletico players and manager Diego Simeone hounded the officials in a desperate attempt to have the Japanese forward sent off. 
Moreover, it seemed as if VAR was operating more as a "picture" assistant referee than a "video" assistant referee.
During the review, you could clearly see ref Ivan Kruzliak examining a still of Maeda going in for the challenge, but this image made the situation look a lot worse than what had transpired.
Given Celtic's lack of fortune, the red felt inevitable, and it made a difficult night practically impossible from that point on.
VAR also conveniently missed a similar tackle on Kyogo where an Atletico midfielder's studs connected with his ankle. The difference being that Kyogo got up right away and didn't make a meal out of it. A case of being too honest against an opposition which is not.
Don't get me wrong, they're a good side loaded with quality players, and while the sending off changed the game, a defeat for Celtic was always the most likely outcome.
🎙 On the match with Brendan Rodgers#AtleticoMadridCeltic | #UCL | #CelticFC🍀

— Celtic Football Club (@CelticFC) November 7, 2023
Brendan Rodgers said: "We were ready to fight in the game, but I'm really disappointed with the sending off.
"When you see the images that the referee has seen, it wasn't representative of the actual challenge. For us to lose a man for that, it was always going to be really difficult.
"We're four games in and we haven't got the points that we deserve. It's a huge gulf, you see that.
"These players gave everything. The sheer quality of Atletico overrides our effort. But I feel for the players.
We were undeserving of the red card, and when we get it, it's a huge challenge."
While I've yammered on about a lack of luck, I want to emphasise that it's only part of the equation. The root cause is the lack of investment, which isn't going to change.
The Champions League is a profit-driven venture for the boardroom and the unfortunate reality is that for many supporters, another league title is sufficient to satisfy their aspirations.  
A comfortable win at home to Aberdeen on Sunday (kick-off 2.30pm) and the frowns from Wednesday will be turned upside down. 
I might sound like a broken record, but it's time to look beyond Scotland - and only the fans have the power to enforce such a change. If not, get used to even more European gubbings and unwelcome stats.
Football has moved on from 10 years ago, let alone 20. Celtic, though, are content to remain an analogue club in a digital age.