DANNY Kennedy had a great election, though he didn't stand. As part of a panel during the BBC's coverage on Saturday, the former UUP MLA bemoaned the fact that Sinn Féin had run six candidates in the Slieve Gullion District Electoral Area because they may have taken the UUP's only seat on Newry, Mourne and Down District Council.
In the event, Sinn Féin took just the five seats in Slieve Gullion, with the other two going to the SDLP and... the UUP. But when Mary Lou McDonald arrived at the count in Newry on Friday Danny approached the Sinn Féin President and scolded her for, ah, trying to maximise the party's vote.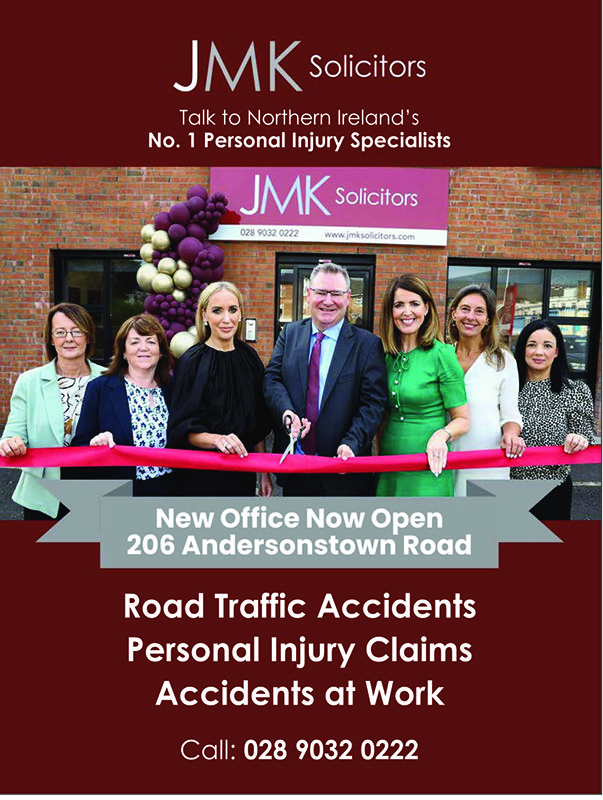 Former UUP MLA Danny Kennedy struggles with the concept of democracy#LE23 pic.twitter.com/Ms1dO4bCDF

— Planet Belfast 🇪🇺 (@Planet_Belfast) May 20, 2023
He told host Mark Carruthers what he said: "If Sinn Féin did what they intended to do there would be no unionist representation [in the Slieve Gullion DEA] and I asked her, and I asked her a simple question: 'What would that do for  community relations, what would it even do for the branding of something called a new Ireland?'"
It was a stunning achievement for Danny, who in a few short seconds managed to overturn centuries of democratic orthodoxy by suggesting that political parties should be in the business of helping their opponents survive and prosper. Danny's thrilling and jaw-dropping gambit created such a stir that social media was immediately agog and continued buzzing throughout the weekend, and even the man to whom he made his remarks, the redoubtable Mr Carruthers, was so intrigued by it that he thought he'd try it out himself.   
Mark asked Sinn Féin leader in the North Michelle O'Neill: "Can I ask you, do you think it's good for democracy that one party is so successful in a local election that it will come back with such a majority, or such a high number of seats over its next nearest rival and that in the process you have knocked out a lot of potentially smaller parties, like Aontú, like People Before Profit, potentially taken seats off the SDLP as well? Is that good for democracy?"
"Well, isn't that democracy in action?" replied Michelle, thoroughly failing to grasp the new zeitgeist, unable to wrap her head around the exciting new concept that parties having good elections is now A Bad Thing.
Oddly, there appears to be some reluctance to follow through on the logic of this new political dialectic, and so Squinter's going to take his courage in his hands and say what everybody else seems afraid to say: Resign, Mary Lou McDonald. Resign, Michelle O'Neill. You and your party have left the very concept of democracy in tatters, because what happens if everybody else decides to pursue excellence in messaging, strategy and organisation? 
What kind of anarchist hell-hole would we find ourselves in if other parties put in the kind of time and effort that Sinn Féin put into work on the ground?
It doesn't bear thinking about, quite frankly.
And where do the Catholics vote, please?
NO, this is not the TUV Christmas party. No, it's not Sammy Wilson's living room. And no, it isn't the BBC green room on the Twelfth.  
It's Blythefield Primary School in Sandy Row on election day last Thursday. The polling station is in the Botanic District Election Area and while it would have seen its fair share of unionists from Sandy Row and the Donegall Road after it opened on May 18, it will also have hosted significant numbers of non-unionists – Lisburn Road residents, students and nurses from the City Hospital, for instance.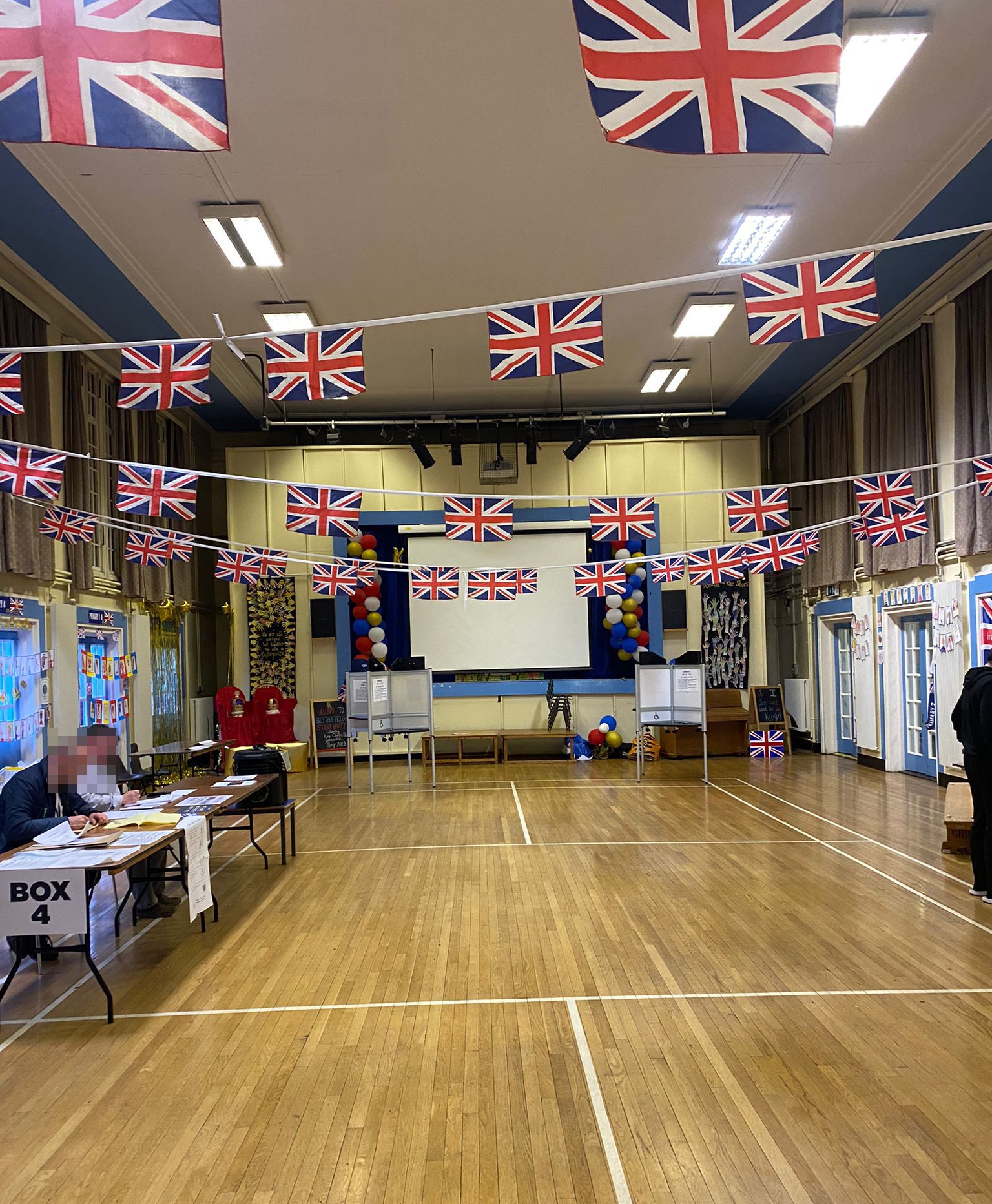 The bloke who took this picture told the Andytown News he was gobsmacked on entering the building to find it "decked out like an Orange hall". He went ahead and voted anyway, but so incensed was he that he breached Electorial Office rules by taking this picture in order to let people see for themselves what a neutral environment looks like in Loyal Ulster.
CATHOLIC voters at a South Belfast polling station were forced to cast their votes yesterday in a room "decked out like an Orange hall".
And one man who voted in the hall of Blythefield Primary School said he felt like he was walking "a gauntlet of fear" to exercise his right . pic.twitter.com/pe21iHT48a

— Martha (@MGonigle) May 20, 2023
We asked the Electoral Office what they thought of this particular instance of democracy in action and a spokesperson told us: "In general in the use of primary school facilities we take the space as it is used by the school and we do not remove materials but rather provide space for our tables, booths and boxes. It is acceptable to have flags on the wall of a primary school and this office does not have any authority to interfere in the material displayed within the school when we use the facility as a polling station. However, if the display is excessive, we may discuss with the school about minimising such display. We were not aware of this issue on polling day."
Which is a little bit odd, if you ask Squinter. While the Office's determination to curb excessive displays of loyal or rebel symbology is admirable, the question is: How do they know if a polling station is over-the-top or not? They clearly don't do pre-election checks, otherwise they would have been aware that there was an issue for them to adjudicate on them at this site – and while it's not the job of Electoral Office staff to police their working environment, you'd think senior officials might have briefed their frontline colleagues that a quick heads-up might be on order if they turn up for work in a flag factory.
DUPRG mystery might soon be cleared up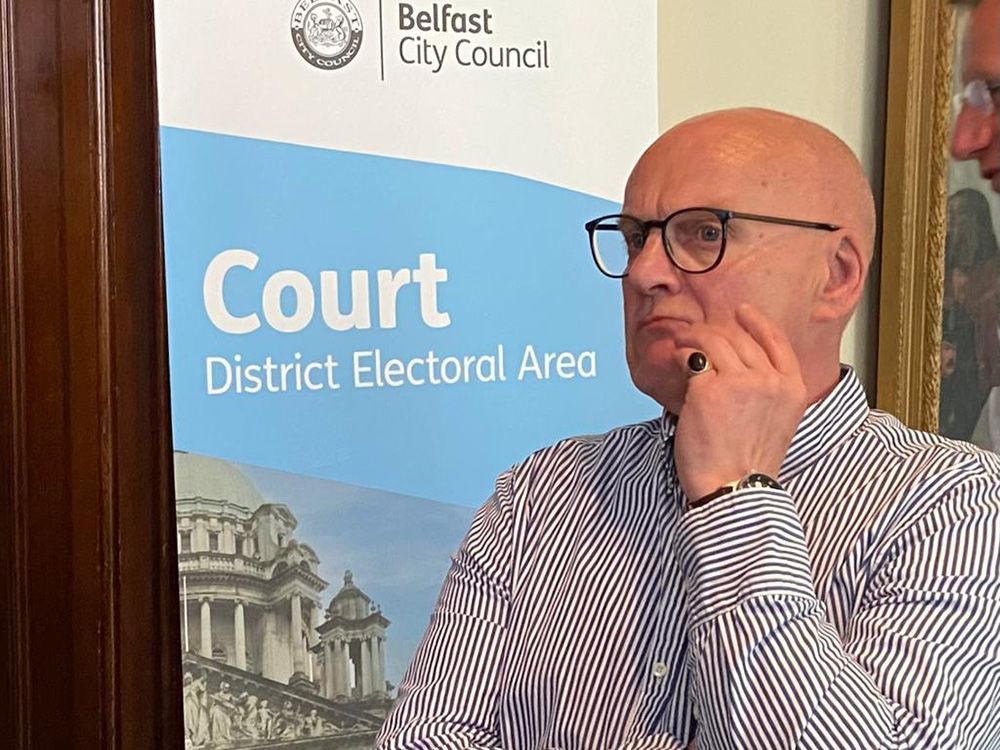 THE mystery of who was behind the late and lamented West Belfast UPRG account continues, and while it has continued for longer than most Agatha Christie stories, Squinter's not sure it would need a sleuth of Miss Marple's perspicacity to clear things up.
Lovely start to the #LE23 count in Belfast as DUP candidate Ian McLaughlin nudges me in the shoulder as we're filming at City Hall.

You can read more about Mr McLaughlin here: https://t.co/Fg1KAF89yt #LE23 pic.twitter.com/FAFULUgvxw

— Brendan Hughes (@brendanhughes64) May 19, 2023
It's been claimed that Ian McLaughlin – a former representative of the UDA-linked UPRG who was elected in the Court DEA for the DUP – was the creative force behind the account, which perhaps coincidentally disappeared in a puff of smoke after Ian declared his candidacy. But Ian's been keeping a low profile, although he did emerge triumphantly from the bushes on election day at City Hall where he charmingly bumped into Brendan Hughes of Belfast Live as the reporter was about to do a piece to camera. Completely accidental, needless to say.
We need not detain ourselves too long on the nature of the UPRG account, except to say that it would have made Katie Hopkins wince and of course the vulgar extremity of the content is why the media has been keen establish whether a DUP member and elected representative was or wasn't responsible for it.
If we're none the wiser all these days later, then party leader Sir Jeffrey Donaldson clearly remains in the dark too for his last recorded remark on the subject was to say that he has "no knowledge" of whether the boul' Ian had anything to do with the account. Which is where Miss Marple comes in again. It wouldn't be her most thrilling piece of detecting, but Squinter reckons she'd advise Jeff to get out his mobile phone and make a call, which might sound something like this at his end.
–Hello, Ian, Jeff here.
–No, not Jeff Stelling, Jeff Donaldson.
–That's alright, Ian, I love Soccer Saturday too.
–What's this about? Well, you'll have heard all this hullabaloo...
–Pardon? Oh, hullabaloo? It just means a bit of a fuss. Anyway, you'll have heard this hullabaloo about the UPRG account...
–No, not the flegs and boneys account, Ian, the Twitter account.
–What's Twitter? That social media thingy.
– Yes, Ian, the one with the wee blue bird. I just wanted to ask you so I can have an answer for these people pestering me...
–No, Ian, I don't want you to go round and accidentally bump into them too.
–Yes, Ian, I'm sure.
–I know you'd be happy to, but I just wanted to ask if you were the UPRG person who ran the account...
Perhaps this strategy of coming right out and asking hasn't occurred to Sir Jeffrey yet. Perhaps he's been too busy preparing for an election to get himself briefed on an issue that was always going to come up during that election. Perhaps Jeff's people and Ian's people couldn't sort out a window. Whatever the reason, being party leader invests the Jeffster with a certain authority and that authority in this case entitles him to put the question to Ian in order to sort this mess out.
From her rose-covered cottage in St Mary Mead, Miss Marple commends this course of action.
What the...?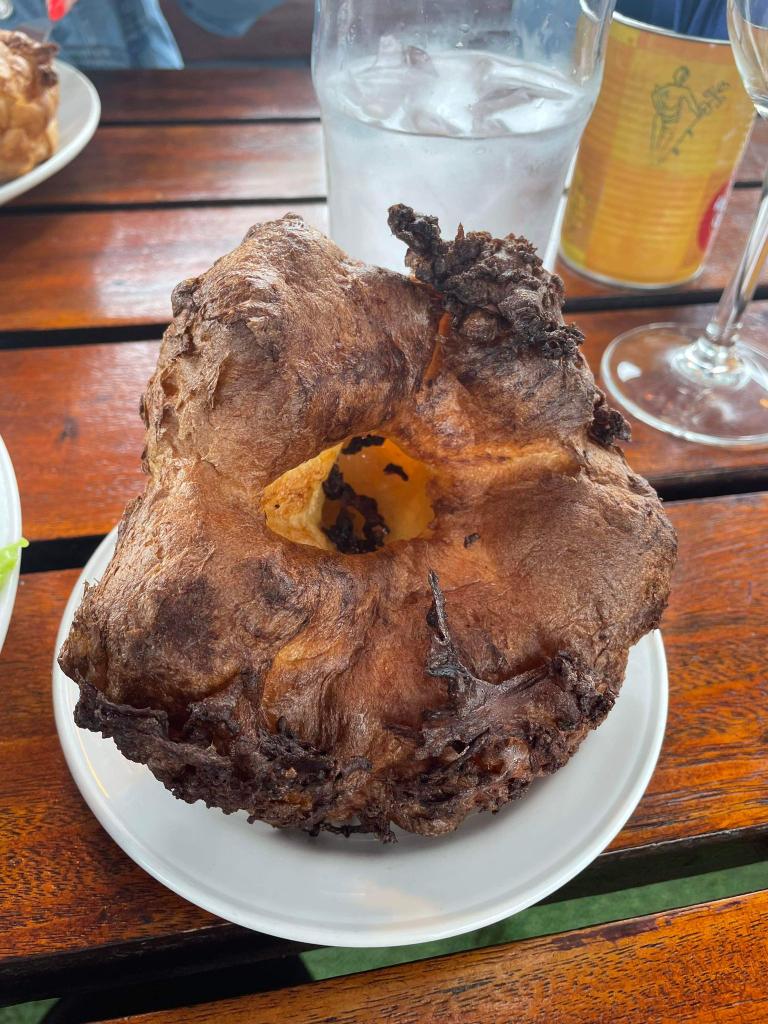 SQUINTER'S daughter went out for lunch on Sunday and, as is always the case in this digital/mobile phone age, she took some photos of her grub which she stuck up on the family WhatsApp account. Yep, that's part of her dinner right there in the picture.
Squinter's going to be honest and say he had absolutely no idea what it was – and when he was told he has to be even more honest and say that the answer didn't help him to understand it any better. So Squinter whacked it on Twitter for the craic, wondering if others would know what it was or if most people were similarly flummoxed by it. The (wrong) answers were... interesting, to say the least: Sweet potato brownie. Volcanic rock formation. Roasted cauliflower. The monkey's brain from Indiana Jones. Beef pie. A giant mushroom. A wasp's nest. A cow's heart. A samosa. A truffle. Ear wax. A lamb shank. Roast turnip. Haggis. A biopsy.
In fact, it's a large Yorkshire pudding – and about as far from an Aunt Bessie's from the freezer section in Tesco as you could get, thankfully. Squinter says thankfully because his daughter reports that it was grrrreat with her Sunday roast, although how many dozens of people she shared it with she never said.