IT'S not often that the Mac has such an exuberantly feminine exhibition as Louise Wallace's current show, Midnight Feast, in the Tall Gallery at the Mac.
The colours engulf everyone who enters in a kind of memory blanket of sumptuous warmth. Catching up with Louise – complete with hat to match the paintings – felt like stepping into the parallel universe of skilled hidden meaning that only a painter can produce.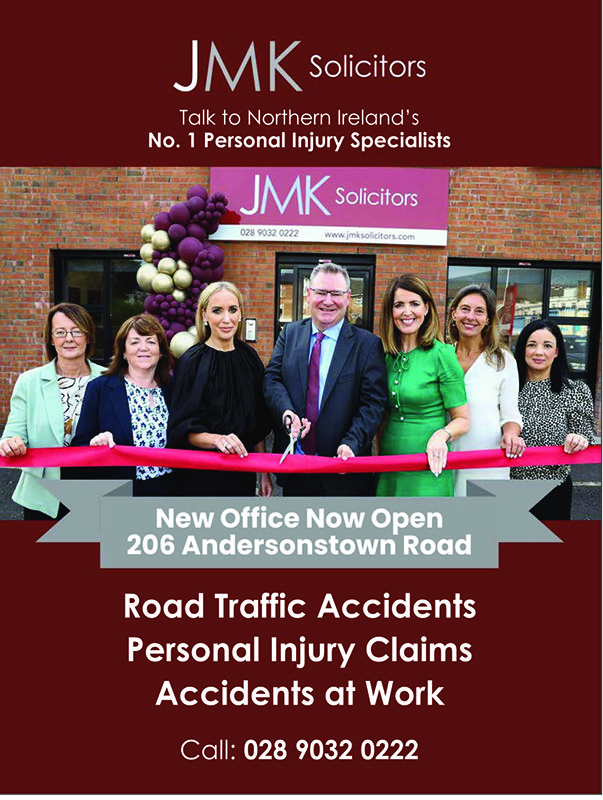 Louise is a painting lecturer at the Belfast School of Art. Having graduated in 2002 she went on to complete her PhD there in 2006. It became clear in our conversation that the year-long sabbatical she took after a year teaching painting over Zoom during Covid has acted as a kind of soul retrieval. Many people after lockdown, especially if they have been teaching, have felt wrung out by the experience. But Louise realised that the new studio she had invested in in her garden had been empty for a year after being completed. She's not the first artist to want a studio, then realise they cannot get time to do any work in it. So the lockdowns were the space she needed – and visitors to the Mac are glad she got it.
The result is a digging deep into her early years spent in Lenadoon and Glengoland, where the garden was her sanctuary, engulfed in the shadow and light of the leylandii hedges. In the 70s there was fast growing and suffocating in equal measure, with the knowledge of something altogether fiercer going on nearby – something that the adults were somehow anxious about.
Shadows and abstracts can be seen in some paintings, but it's essentially the view of a child's eye which has made a world in the limited outdoor space available – a cocoon of safety. Dreamlike, dancing shapes reverberate colour. Some playful Matisse-like cut-outs line one room where she enjoys the overplay of colours and the joy of creativity when it starts to go right. Playful shapes emerge, using fruit to represent how women have been represented in paintings in the past – a couple of pears, a ripe peach.
Some paintings spill out with wooden shapes emerging from them; a moon-like surveillance, peeking over the garden hedge. Painted found objects turn into shelves of birds. Part way through the process of painting she returned to the area she had been painting in her mind, only to find those overgrown trees chopped down. These shapes also find their way into the paintings along with unknown body parts – meditative, playful paintings that reveal more the more you look.
Louise's year in her studio made her right with the world and she was delighted to get back to the next generation of aspiring painters.
Louise Wallace – Midnight Feast is at the Mac until August 13, open 11am to 5pm Tuesday to Sunday.
Belfast School of Art degree shows  are coming up in June, but if you're in need of an art fix before then, remember late night art is Thursday, May 4, when all galleries are open late.