Ulster University banished the demons of a last-four defeat a year ago to reach the InsureMyHouse.ie Presidents' Cup final, accounting for an in-form Malahide, 66-47 in Upper Glanmire on Saturday.
Ryan McCormick's team made the most of an out-of-sorts Malahide in the opening quarter, establishing a 12-point lead they'd never fully relinquish, leading wire to wire and advancing. They'll play Moy Tolka Rovers at The National Basketball Arena later this month. 
Conor O'Sullivan started the contest on fire, hitting 11-points in quick succession as Ulster University established a considerable early advantage.
Sean Ingle's team stiffened up their defence in the second stanza and both teams found scoring more challenging.
Malahide's leading scorer Trevor Recio showed why he has featured consistently in the 'Player Of The Month' voting this season, draining seven points to match accurate shooting from his accomplice Stephen Ingle, who managed six points.
🏆 𝐈𝐧𝐭𝐨 𝐭𝐡𝐞 𝐟𝐢𝐧𝐚𝐥

Hear the thoughts of @ulsterunibball's Conor O'Sullivan who scored 21 points in a 66-47 @Insuremyhouseie Presidents' National Cup semi-final victory over Malahide. #BINationalCup pic.twitter.com/DLPjw0AkZU

— Basketball Ireland (@BballIrl) January 7, 2023
Despite this, Ulster University continued to make contested shots with impressive consistency, maintaining their 12-point lead, 30-18 at the interval. Nathaniel Shafer, Adam Ryan and Gierts Celms all bringing the crowd to their feet with long-range shots as the half concluded. 
Adjustments from head coach Sean Ingle in tandem with improved decision-making on the court, saw Malahide stage a dramatic rally for a time in the third. Ulster University's lead, once 15 points was eroded to just five at the midway point.
Back-to-back three-point plays by Recio, alongside an Isaac Westbrooks floater the catalyst. That was as close as they would get though, a 10-2 run to end the third quarter proving to be the final dagger in the Malahide challenge. As the final quarter commenced, Ulster University showed the poise of potential InsureMyHouse.ie Presidents Cup champions, picking their spots to push the ball and punishing the growing desperation of a tiring Malahide. Girt Clems' ability to get to the line allowed them to control the pace of play, Clems would finish on 83% shooting from his six trips to the line. 
There were raucous scenes from a large contingent of travelling Ulster University support as the buzzer sounded. 12 months on from missing out on the dance, it's now their turn to play for it all. Take nothing away from Malahide. Another great cup run highlighting that honours won't be far in the offing for Sean Ingle's side, 66-47 the final score.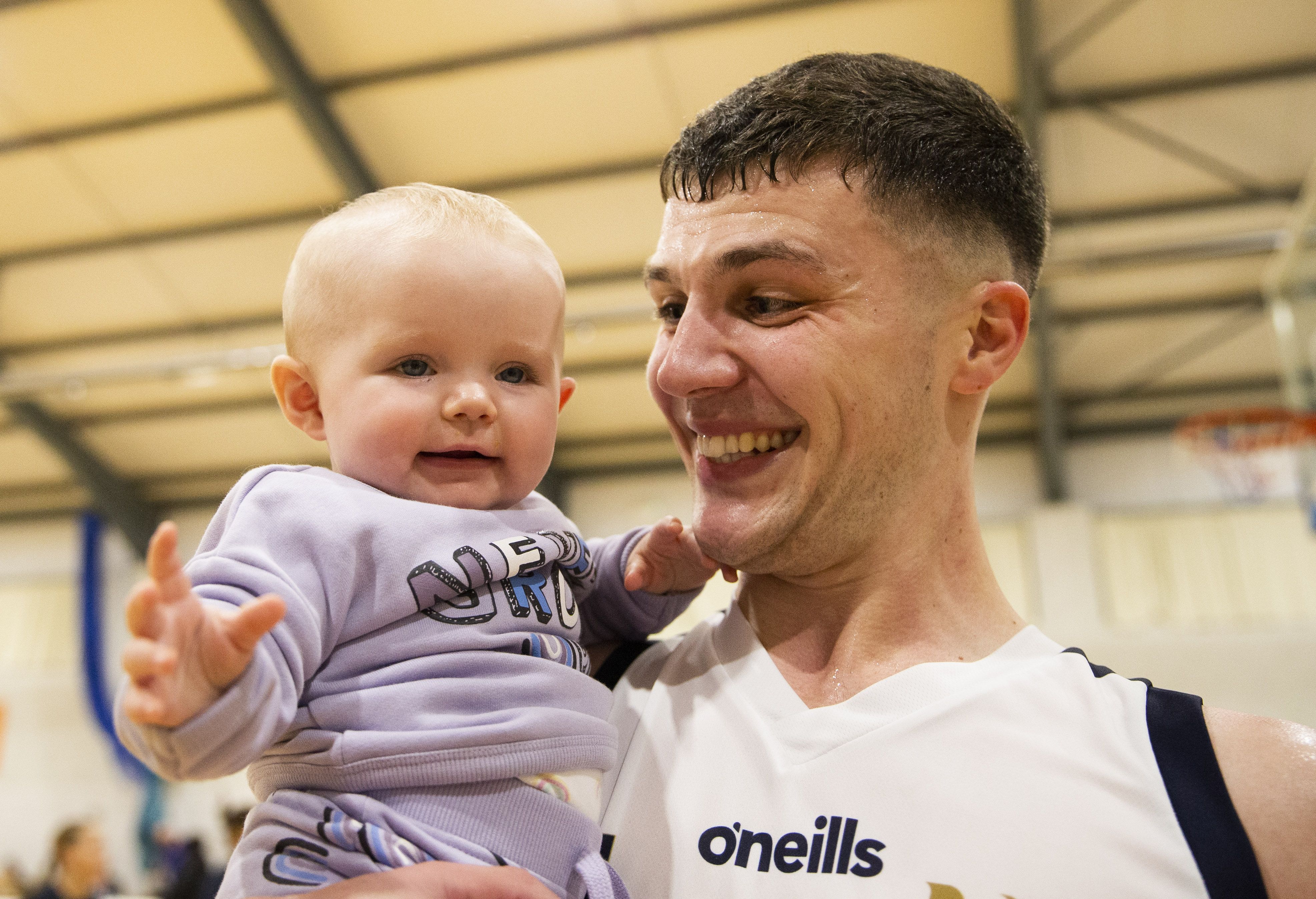 Ulster University's top scorer Conor O'Sullivan said the team were ready to go having "practiced four times at a high intensity' this week."
"We all started off really hot, not just me," he continued.
"Ryan (McCormick) said to us at half-time, listen lads it is 0-0. We can't afford going out thinking we are 12 or 14-points up. This was always going to be a difficult game and we're probably going to be facing them again come playoff time."