WANT to chill out and enjoy a fun-filled day out on Boxing Day? Look no further than Ben Madigans Bar and Kitchen in North Belfast to look after you this year.
Ben Madigans on the Cavehill Road has put together a special day of food and entertainment to ensure the whole family has a special Boxing Day.
Food will be served from 12 noon until 8pm. The Ben Madigans team have put together a menu of tasty grub to choose from and a special offer of two courses for £28.95 or three courses for £34.95.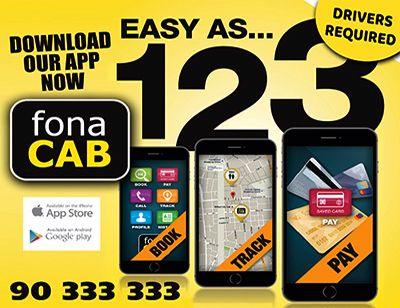 Kids can have two courses for just £9.95!
On top of the food, entertainment will be on all day, with the additional upstairs bar open from 4pm for live music. A DJ will be on downstairs.
Kelvin Collins from Ben Madigans Bar and Kitchen is urging people to get booked in as soon as possible to avoid disappointment.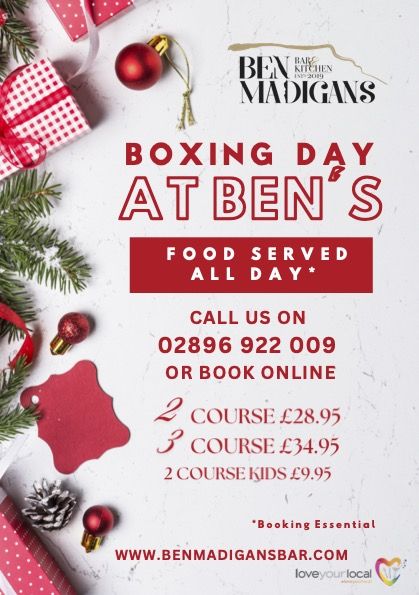 "It is an opportunity to take the pressure off people, come to us and we will look after you instead," he said.
"Boxing Day is always a good family day out and we have some great food and entertainment on offer this year.
"Booking is essential. We are two thirds booked at the minute and we expect this to fill up to capacity pretty soon, so please call us today to avoid disappointment."
Book Boxing Day at Ben Madigans Bar and Kitchen – call 02896 922 009 or book online at www.benmadigansbar.com.