As an Oxford-educated Protestant landowner and Member of Parliament who was decorated for bravery in the First World War, Henry Harrison was fairly typical of the unionist aristocracy who represented Ireland in the British House of Commons in the late 18th and early 19th centuries.
But Henry differed from the social circle in which he grew up in Holywood in one striking way – he was a strident advocate for Home Rule and one of the leading members of Charles Stewart Parnell's Irish Parliamentary Party.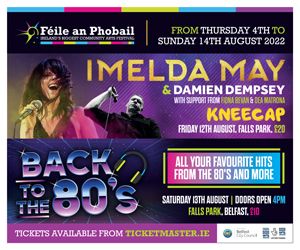 The legacy of 'Home Rule Harrison' was remembered recently by a group of amateur historians led by Clifonville man Jim McCrossan. He and his friends travelled to Henry's home town of Holywood, County Down, as they do every year, to lay a wreath at a memorial to Harrison to remember his contribution to Irish politics.
"The Harrisons were famous in Holywood for being a generous family, and much of the land the town is built on was gifted by them," said Jim.
Henry was born in 1867 and educated at the prestigious Westminster School before attending university at Oxford. It was while studying there that he took an interest in the Home Rule debate. During this time he went on holiday to Gweedore in Donegal and got involved in an incident that would see him devote the rest of his life to Irish nationalism, according to Jim.
"The Royal Irish Constabulary were carrying out an eviction and Henry got involved on the side of the tenants. This incident caught the attention of the leaders of the Irish Nationalist Party, and Charles Stewart Parnell himself, and he was recruited to become a member."
Parnell asked Harrison to take up the vacated Westminster seat of Mid Tipperary and join him in the Houses of Parliament at the age of 22, a position he gratefully accepted. As an MP, Harrison would be known for always being at Parnell's side and became one of his closest confidants. But his political career wasn't to last.
"He stuck by Parnell during the scandal that arose from his marriage to divorcée Kitty O'Shea," said Jim. "At the time that was considered a major scandal and the IPP split between those who backed Parnell and those who didn't. Harrison failed to contest his seat in the 1892 election and attempts to win a seat in Limerick and later Sligo also came to nothing."
Harrison would bow out of politics and in the subsequent years he married and had children. But in 1914 when war broke out he signed up to the Royal Irish Regiment at the age of 47 and went to war as an officer, winning the Military Cross for bravery at the Battle of the Somme. On leaving the British Army he became a journalist with The Economist and returned to politics with the Irish Dominion League, who fought for Ireland to have dominion status within the union as a compromise that would prevent partition – something he always opposed.
"After partition he concentrated on his writing and published two books defending Charles Stewart Parnell, which were published in 1931 and 1938," said Jim. "He also devoted his time to improving relations between Britain and Ireland until he died in Dublin in 1954."
Harrison was one of the last IPP MPs to pass away, and his grave lies in the Old Priory in Holywood. Jim said he feels the politician and soldier deserves to be remembered.
"Harrison was a remarkable man but his memory has been lost, so we like to mark his legacy every year and a few of us go down to where he is buried to make sure that happens. He was non-sectarian and spent his life promoting Ireland."