Cinema
Trolls Band Together
Colourful, glittery and practically popping with vibrant animation and some slick and catchy tunes, Trolls Band Together is the third outing for our teeny-tiny, star-crossed lovers Poppy and Branch, played with gusto by Anna Kendrick and Justin Timberlake.
Following the pop-heavy adventure of Trolls World Tour, this third outing sees our favourite miniature couple discover an amazing secret from their past and set off on an adventure like no other.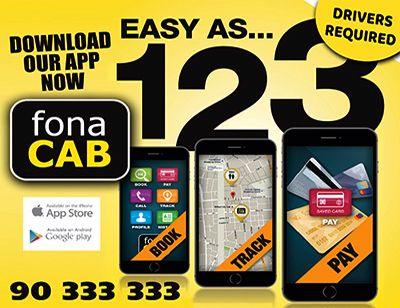 Yep, after falling in love and finally settling down, Poppy discovers that a long, long time ago, Branch used to be a member of her all-time favourite band, BroZone, a five-piece act made up of Branch and his four adorably handsome brothers.
When word reaches Branch that one of his brothers has mysteriously disappeared, both he and Poppy must find a way to get the band back together, and save his lost sibling from the clutches of a villainous rival pop group.
Boasting an A-list cast of Hollywood's finest, as well as a sharp, witty script packed with family-friendly zingers galore, Trolls Band Together does what it says on the tin, and will keep both the kiddos and older members of the family blissfully entertained for an hour or so.  
Killers of the Flower Moon
It's hard for a director of Martin Scorsese's talent, status and notoriety to reach this level in his career and put a foot wrong.
At 80 years of age, with a career spanning decades and a filmography including some of the most popular, profound and important films in cinematic history, any film released at this stage by Scorsese is going to be an event.
Killers of the Flower Moon is no exception. Adapted from David Grann's sobering best-selling book, this film tells the story of the persecution and cold-blooded murder of the indigenous Osage people of Oklahoma, which took place in the US throughout the 1920s.
Tackling the USA's troubled past whilst giving voice to an underrepresented and often forgotten people, Killers of the Flower Moon is stark, unforgettable viewing, and stands as possibly one of Scorsese's finest works.  
Netflix: Old Dads
Comedian Bill Burr makes his directorial debut here with a tongue-in-cheek comedy flick that aims to shed some light on the mysteries of parenthood, and more specifically the definition of fatherhood, in a dynamically and rapidly changing social landscape.  
Becoming a parent is a deeply rewarding and life-changing challenge for anyone embarking on such a journey, but if you know anything about Bill Burr, you'll know he has 'issues' with the pressures that come with modern life.
Co-starring the excellent Bobby Cannavale and Bokeem Woodbine, Old Dads sees a trio of older blokes take on the Gen Z-ers, baby clubs and pre-school parents groups with the sardonic ferocity you'd expect from, well, three cranky, on-edge and set-in-their-ways lads!