AN IRISH language campaigner says Belfast ratepayers are "well within their rights" to apply for dual-language street signage.
Cuisle Nic Liam from Conradh na Gaeilge was speaking after a Traditional Unionist Voice (TUV) councillor complained that over 600 requests had been made to Belfast City Council for bilingual signage, mostly in Irish.
TUV Councillor Ron McDowell hit out at the requests, claiming the bilingual street signage causes division.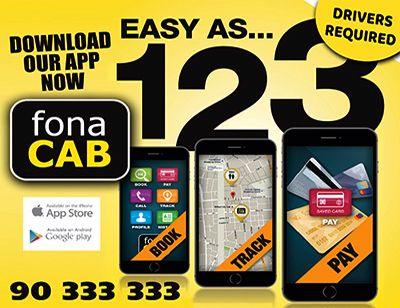 "Unwanted Irish street signage is being requested in mainly unionist areas, which will only alienate residents," he complained.
"Examples include Ebor Street in the Village, Ballysillan Road, and the Upper Newtownards Road. Will long roads like the Donegall Road only have one survey despite having loyalist and republican sections?
"The Oldpark Road, which is being considered for Gaelic, has an interface. In East Belfast, an Irish sign application for Victoria Road is cheek by jowl with an Ulster Scots application for Inverary Drive.
"Community relations should be foremost. Street signs are becoming permanent symbols of division, while the much-maligned flags and painted kerbstones are temporary.
"There are substantial survey, translation, and sign-making costs involved.
"The TUV is opposed to bilingual street signage in any language on the grounds of cost and the stoking of community tensions."
In response to Councillor McDowell's comments, Cuisle Nic Liam from Conradh na Gaeilge said it was a right for Belfast City Council ratepayers to request Irish bilingual street signage.
"We lobbied for decades for an update on the policy for Irish street signage because the former policy was draconian and had unrealistic majorities of support for a sign to be erected," she explained.
Delighted to have the support of TUV cllrs in @belfastcc for 100s of bilingual street signs across the city 😊👏🏻❤️

Is fearr go mall ná go brách - better late than never 🙂 https://t.co/fHHlsO8m5A

— Cuisle Nic Liam (@cuisle_wilson) November 14, 2023
"People were aware that the policy was stacked against them. Conradh na Gaeilge championed the new policy and there has been an influx of applications. 
"Those who are requesting the bilingual street signs are ratepayers in Belfast City Council and they are well within their right to do that.
"The Irish language is for everyone. There is a lot of criticism over the 15 per cent threshold but it reflects minority rights.
"The TUV are saying Council are receiving applications where it is 'unwanted' but at the same time saying it is an initiative being pushed by Sinn Féin.
"I think it is time to move away about the myths and misconceptions around the Irish language community. The Irish language is all around us and place names no more so than anything else reflect that.
"People need to remember these signs are bilingual. The street signs are Irish alongside English."