THE tree was as old as Dúlra. It must have been planted in the back garden around the same time as he was born in the front room of the newly built house.
It grew as Dúlra grew, skinny and struggling at first, then with a sort of confidence. He remembers first noticing it while he was still in the mid-years of primary school.
It was the only tree along the edge of the garden, the rest were just privet hedges which it soon outgrew. But this wasn't a fast-growing beanpole of a tree or an ornamental garden one that people now buy in garden centres.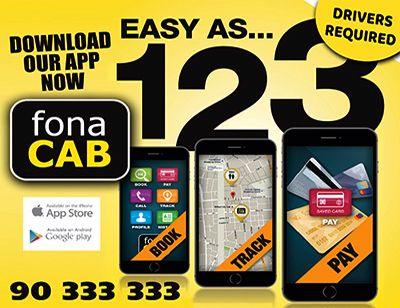 It was a native tree that would have grown in hedgerows of the old Ballydownfine townland before upper Andersonstown was built.  This tree took its time to grow, as if it was slowly considering every inch. Then, as Dúlra hit his teenage years, both of us enjoyed a growth spurt.
Dúlra well remembers the moment he could see for the first time the spindly top of the tree from his bed when his ma opened the curtains in the morning to wake him up for secondary school. 
He was delighted to see it thrive. He didn't realise it at the time, but this tree was an early lesson on how important native trees are. 
It wasn't big or bushy, but it had a secret power in attracting birds that otherwise you'd never see.
The yellow spring catkins would turn to tiny cones in winter and out of nowhere rare finches would fall from the sky on to them. Redpolls and siskins had beaks small and strong enough to prise them open.  We'd always feed the birds with peanuts and seeds, but this tree did just as good a job all on its own. But then the tree and Dúlra kind of parted way. And it wasn't when he left the family home, it was before that. 
Dúlra had known for years that this was an alder tree, fearnóg in Irish. And he was proud that it was. Other Irish trees had more fame, like the mighty oak or the famous ash that gives us hurls, and were a lot prettier in people's eyes.
The alder was a lonesome tree, one that quietly got on with it out of the limelight and without seeking any fame or praise. But within the seed that had somehow found itself sprouting in the garden in the year of Dúlra's birth, there was a flaw. Or, more accurately, there was a flaw in the very soil in which it had seeded.
That spindly branch that Dúlra was delighted to see from his bed was literally the height of success. Suddenly, as Dúlra grew into adult life, the alder faltered. The upper branch refused to reach any higher. It turned at a right angle and grew sideways.
From now on, the tree would grow slowly but only in bulk, not in height. Alders can reach 100ft in 60 years, but not this one. And it was only then that Dúlra learned that this is a specialised tree of the Irish landscape, one that needs vast amounts of water. When he found out, he would pour bucket-loads of water around its roots in summer. But it wasn't enough and it wouldn't grow straight ever again.
For an alder to thrive, it needs a river. And it's on river banks that it does the vital job of sucking water deep into the earth around its roots, preventing floods inland.
Today, when Dúlra sees expensive flood prevention work using new concrete sides on rivers, he knows nature has long ago invented a much better answer: the alder. These concrete banks certainly stop the river breaching, but they just make it flow faster and threaten floods downstream.
Alders bind the riverbank together – when you see rivers where the trees along the banks have been cleared – the Six Mile Water in Antrim is one – you can be sure of flood problems in the future.
This week Dúlra was delighted to see so many alders along the Lagan Towpath. These trees were not stunted like Dúlra's old garden alder, but majestically tall. Beautiful siskins and redpolls will flock here over the winter months.
These trees naturally seeded there – the seeds float on water to find a new bank – but they have also been planted by the authorities, who are thankfully aware of this tree's water-holding properties. The alder in Dúlra's old house is gone now, unable to reach its full potential. And as he realised this week when walking along the Towpath, that potential is a joy to behold. 
•If you've seen or photographed anything interesting, or have any nature questions, you can contact Dulra on 07801 414804.