IT was a neighbourly thing to do, Dúlra thought, putting up a nestbox on the shed next door. Dúlra's house is festooned with boxes – sadly all but one of them vacant this year – so it was nice to be able to spread the message of giving garden birds a home.
And so last year he nailed a spare box to the neighbour's shed hoping that, come spring, the young family would be able to watch breeding birds from their kitchen window.
The great news is that the box is already occupied. The bad news is that it's not by birds.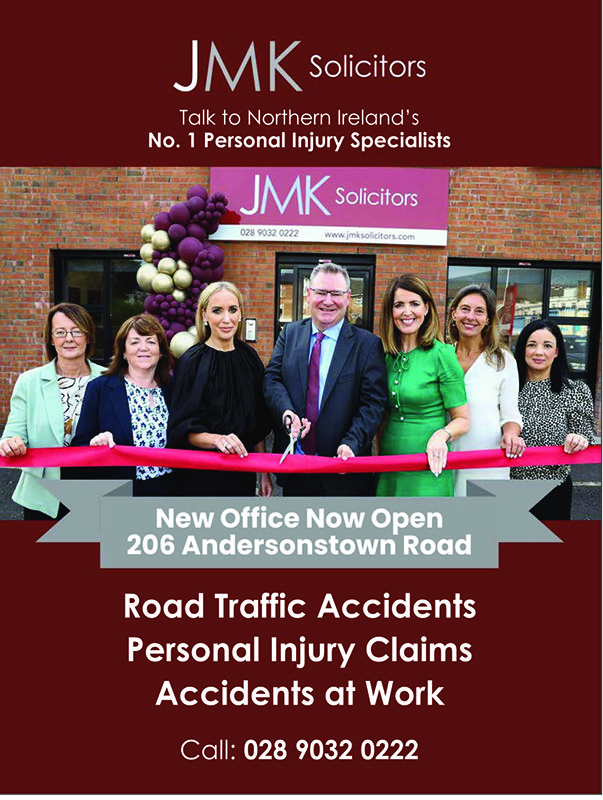 Instead, it's been taken over by a colony of bees. Are they dangerous?, Dúlra was asked by the worried neighbour. And so he delved into the complex world of bees to find out more. And there was a sting in the tale.  Because these aren't just any bees but a species that was first spotted in Ireland just six years ago. And now they are breeding in Belfast, next door to Dúlra.
Of course, not even Dúlra can't tell one bee from the next. After all, Ireland has 97 species, according to the experts at the National Biodiversity Data Centre. But it's the 98th Irish species – the tree bumblebee, bumbóg crann in Irish, that is the easiest of them all to identify – because that's the one that loves to take over birds' nestboxes.
While 30 per cent of Irish bee species are threatened with extinction, the tree bumblebee is bucking the trend. A bit like the house sparrow or the starling, it has adapted to urban life, settling down in flower-rich gardens. 
Twenty years ago this common European bee was first seen in Britain, probably encouraged by global warming. Since then, it moved northwards by 50km a year, crossing the Irish Sea along the Antrim coast in 2017. Since then, it's been found in Dublin and Cork, among many other places.
#Bumblebee queen grooming herself on a Pussy Willow tree this morning on The Bee Sanctuary of Ireland.
Cannot stress enough how absolutely vital these amazing #trees are as a source of early forage for #bees.
Trees that are much abused & treated as weeds throughout this country. pic.twitter.com/wx5Os3ktqT

— The Bee Guy (@the_beeguy) March 21, 2022
And this year's fantastic continental summer is set to encourage it even more.
But unlike so many invasive species, this bee has been welcomed by environmentalists – it hasn't been introduced by people, instead it's naturally expanding its range. 
And it's not just its love of nestboxes that makes it stand out. It's easy to identify with its bright yellow 'backpack' behind its head and a white rump. 
The neighbour was of course worried about stings, but the tree bumblebee is not known for attacking people. It's said that by the time they are noticed, the nest is usually already in decline. In four weeks the neighbour's nestbox will be totally abandoned.
And these hives are small – maybe 150 bees in total. People often report the bees swarming outside the nestbox, but these are males that can't sting. Only the females can sting, and they would only react if someone actually tried to move their nest. So it's best to just leave them alone and, instead of watching a family of blue tits, enjoy another of nature's miracles up close.
Dúlra does his best every year to give birds a safe home to nest in – his house has as many nestboxes as Christmas a tree has lights – but he wouldn't at all mind giving one of them over to a family of bees. If you plant garden flowers, why not have your own bees to pollinate them?
Ireland's newest visitor is spreading rapidly – hopefully next year it will venture a couple of yards over the fence and take up residence in one of Dúlra's nestboxes. 
 
•A Poleglass reader writes:
I watched a pair of wrens nesting in ivy just outside my window – it was great seeing them feeding their chicks. But last week I had my back turned and next thing the whole nest had been torn apart by magpies. It was horrific! 
Dúlra replies: 
Magpies are the new urban predators, taking the place of birds of prey. Between them and cats, small garden birds don't have much of a chance. But nature always has a way of evening things out, so the sudden growth of the magpie population will hopefully be short-lived.
 
If you've seen or photographed anything interesting, or have any nature questions, you can text Dúlra on 07801 414804.