THIS week's Dúlra comes with a couple of fantastic images – and a remarkable story to end with.
Dúlra nearly stepped on this massive caterpillar last week when he was out for a walk on the Belfast Hills. To our eyes, this is a scary creature – and the caterpillar of the elephant hawk moth (conach eilifinteach) is meant to be exactly that. When it senses danger, it widens its body – as it's doing here – to let predators see those eyespots in the hope they think it's a dangerous snake and they leave it be.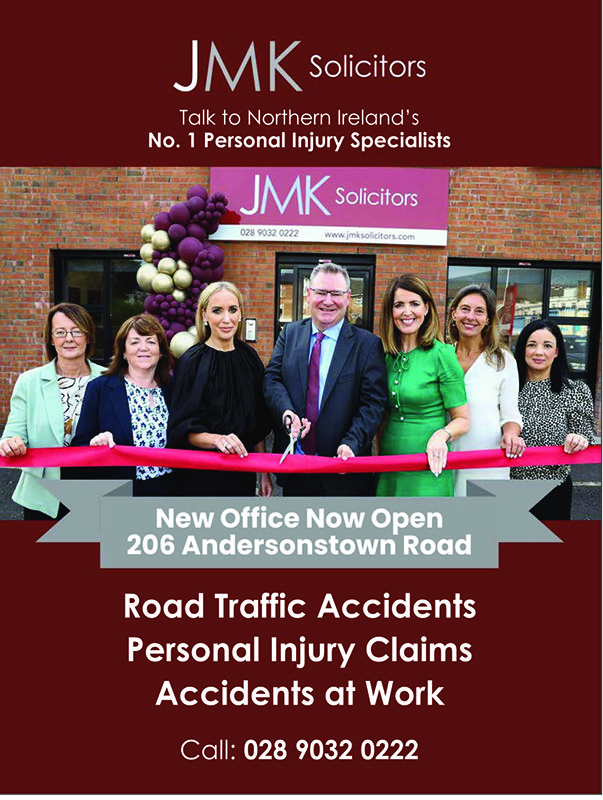 The caterpillar was making its way across a stone path between two hedgerows and on one side was its favourite plant, the rosebay willowherb. It emerged from an egg laid on a leaf last year and will exist for exactly 27 days before it weaves a chamber for itself in the undergrowth where it will overwinter as a pupa. Then next June it will emerge as the giant moth that only appears in total darkness, which means we rarely see it.
It's an amazing caterpillar – and an amazing moth too because it can do something we can't: it can see at night, and see in colour. The elephant hawk moth was the first creature confirmed to be able to see in colour at night, giving it an advantage over other moths as it can find its favourite plants like honeysuckle in pitch darkness.
Dúlra has never seen an elephant hawk moth and he probably never will, but this caterpillar is proof they're alive and well on the Belfast Hills.
Meanwhile, reader Martin Lawlor managed to take an extraordinary picture of a long-eared owl this week – in the middle of the day! The keen fisherman from Crumlin was trying his luck on a river in Waterfoot in the Glens of Antrim when he came face to face with the massive raptor that normally only appears at night.
"I heard a lot of commotion in the hedges – wee birds were all alarmed – so I went to see what the problem was, and this owl was standing there looking down at me," lucky Martin told Dúlra.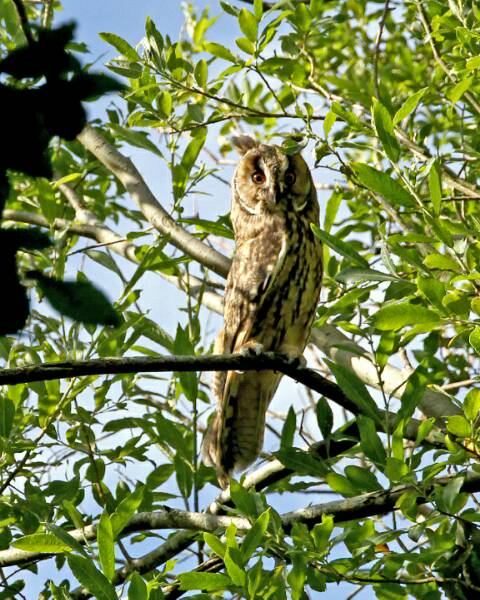 "I don't know what it was doing out at five o'clock in the afternoon but it didn't seem to be bothered about my presence. I took a quick picture on my phone and continued fishing – it didn't even budge!"
Finally, reader Brendan Rice contacted Dúlra this week with a tall tale – literally.
He was in a relative's house on Christmas Day in the County Tyrone village of Fintona when a robin flew into the living room through an open window.
"It flew around the room a couple of times, landing on a cabinet at first," he said. "Then it took off again and this time it landed right on the top of the Christmas tree! It stayed there long enough for me to get a picture of it."
Many people still put a robin decoration on top of their Christmas tree – although a fairy or star seems to have become more popular in recent years. But Brendan actually had a real one, if only for a few seconds!
Brendan is native of West Belfast but he now lives in County Fermanagh, where his late wife Maureen came from.
"Our garden is the shore of the Lough Erne," he said.
They met while she was training to be a teacher St Mary's College in West Belfast and they moved back to the country to bring up their two children.
The 80-year-old said he's always loved the countryside even when he lived in West Belfast.  "Every Easter Monday we used to walk from our home in Cavendish Square, up the Falls, up the Glen Road and spend the day in McCance's and Colin Glen. That was the 1950s, once you went past St Teresa's and Casement Park – they were building it at the time – you were in the country."
But what about the robin on the Christmas tree? Well, the photographic evidence is on Brendan's old Nokia phone.
"I'll have to get it transferred to my new phone – then I'll send it to you," he promised Dúlra. So watch this space and don't worry Brendan – it's such a special and unique story that it simply must be true!
• If you've seen or photographed anything interesting, or have any nature questions, you can contact Dúlra on 07801 414804.