AN upset could well and truly be on the cards this Sunday, as South Belfast's Bredagh will be hoping they can defeat Antrim's Creggan Kickhams in the Ulster Intermediate Hurling Championship quarter-final.
 
Bredagh and Creggan will battle it out for a spot in the semi-finals in what will no doubt offer up a gruelling display in Newry on Sunday afternoon.
 
The South Belfast side earned their spot in the competition thanks to victory over Carryduff in last month's Down Intermediate Hurling final after a dominating display from the men in maroon as they breezed past their opponents in style claiming a 16-point victory in Pairc Esler in Newry.
 
Creggan managed to show their talents in the Intermediate Championship, putting past disappointments behind them to beat Sarsfield's by five points in Dunsilly last month.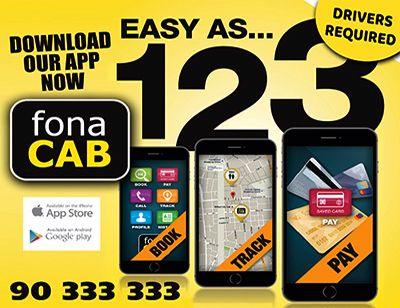 It's Ulster Championship week! 🙌🏻🔰

On Sunday our hurlers play Bredagh at Páirc Elser in Newry. This game is ticket only and no cash will be accepted at the gate.

Use the link below to get your tickets ahead of a huge day for the club 👇https://t.co/5MK8bpPKtv pic.twitter.com/4L2UFdX0ct

— Kickham's GAC Creggan (@KickhamsCreggan) November 1, 2023
Both sides have recent history, with the pair being subject to dreadful league campaigns resulting in relegation for both clubs. However, Bredagh did beat Creggan in the two sides' most recent meeting. Bredagh ran out victors on the day thanks to a flurry of late strikes from Sean McGourty, Jamie Curran and an equalizer from Jarlath McCollum deep into injury time, before Mark Patterson hit a 'buzzer-beater' style goal to squeeze out a narrow win.
 
Both sides mirrored one another regarding their league woes by putting in stellar performances to win their respective intermediate championships.
 
Bredagh manager Donal Sheehan believes that the relegation is something that may have galvanised his squad ahead of their championship resurgence.
 
"Both sides really struggled in the league, but a lot of that was down to injuries and boys abroad. We missed the three Hughes' amongst a number of other boys who live or study abroad, so it was a tough campaign, but I think it has really bonded our team together."
 
The Bredagh boss mentioned that his squad was stripped bare during the league, but now they have gained some momentum and almost doubled their squad depth in recent months.
 
"Trying to even get 15 lads was a struggle, we had to drag some youngsters in from minor and the likes just to get fixtures played, it was tough. But I believe that the best teacher in life is failure. Sometimes we took a risk blending in some youth with the squad and particularly in the Down senior competition, we took some beatings, but it was a learning curve. We then dropped down to Intermediate and played some great hurling."
Ulster Club IHC Quarter Final for our senior hurlers!

Reminder - there will be no cash taken at the gate & it is ticket only 👇👇👇https://t.co/fS9cEHvs1a pic.twitter.com/wFpKYaWhvm

— Bredagh GAC (@BredaghGAC1) October 31, 2023
Donal Sheehan is no stranger to the Ulster Intermediate competition, winning it as a coach with St Galls back in 2010.
 
"I'm a St Galls man and I started in St Galls coaching. I was part of the team in 2010 that got to the Intermediate All-Ireland Hurling semi-final and I was also involved with the senior footballers that year who took it one step further and won the Senior competition. So, I certainly know what to expect at this level.
 
"This year I think it's going to be very difficult. This fixture is against a Creggan team who have a great record in the provincial tournaments in both the football and the hurling, and they are a very different side to the one we beat in the league. We'll be playing against boys like the McCanns who have done this all before, time after time so we really have to be on our game."
 
The coach believes that this should be an exciting time for Bredagh and one that he hopes his squad can cherish but is hopeful that they have what it takes to win.
 
"It's exciting times for Bredagh, we'll be looking to avenge our semi-final defeat to St Endas in 2019. We really have seen a massive turnaround from the seasons start, the boys normally let the heads drop and allowed games to slip away. I think we have shown that passion and desire to keep going regardless of the score-line, especially in recent months.
 
"This is my fourth year in the senior team. Rocky came in from Rossa and has brought some great passion and enthusiasm to the squad which has started to show within the players. Too many times we'd see a 10-point deficit and throw the towel in, but I feel like our mentality has slowly but surely changed for the better."
 
Donal is confident his side have really turned a corner but is no fool and firmly believes that Sunday will be a very tough game against a side who just have that Championship switch.
 
"I think this fixture is going to be great for both clubs, obviously the league campaigns weren't what either side would have been wanting but to show the character to fight and now play in the Intermediate Ulster, it truly is a testament to both squads. I know it'll be tough on Sunday, Creggan aren't just a football club you know, they've been regulars at this level for years and they've got their starman (Conor McCann) back in action, but we'll be ready.
 
"Mindset on the day is everything but I expect us to play with plenty of passion and determination, that is what we need to compete, and ultimately whichever team shows more want on the day will come out on top."
 
The game is set for a Sunday throw-in at 2pm and will be played at Pairc Esler in Newry, County Down where the winner will book themselves a spot in the Ulster Intermediate Hurling semi-final.
 
Sunday's game is a ticket only event at Pairc Estler, and tickets can be purchased at www.universe.com.