I HAD an opportunity to meet with a high-powered delegation from Vanderbilt University in our sister city of Nashville, Tennessee in the Lord Mayor's Parlour this week and got to discuss the city's contribution to the civil rights struggle in the US.
Sadly, the potentially fruitful link-up between Nashville and Belfast was run into an Ulster-Scots cul-de-sac by unionists in City Hall for the best part of two decades.
Now, however, there's a real chance to rescue this partnership to ensure it celebrates the best of both cities and looks at our shared interests. Incredibly, though Nashville hosted the US Irish Dance Championships and Belfast is set to host the World Dance Championships, there's been no effort to build a connection through Irish dance.
But my interest is another area in which Nashville has much to teach Belfast – even though it has never featured in any of the Nashville-Belfast sister city activities. That's its key role in the black civil rights struggle.
Less than 50 years ago, black men who dared sit a lunch counters in Nashville were beaten and battered by the city's white citizenry. Indeed, the great African American leader Rev James Lawson, who led the civil rights struggle from this southern state, feared for his life when he took part in the 1961 freedom rides to win the right for blacks to, literally, ride at the front of the bus.
For his troubles, the Rev James Lawson was expelled from Vanderbilt University. That black mark against the famed college was erased only when the Rev Lawson was invited back to Vanderbilt in 2006 to receive an honorary degree and an apology. Sadly, no-one involved in the Nashville-Belfast partnership thought to invite the Rev Lawson to Belfast. Hopefully, we can put that wrong to right in the months ahead.
Those of us on a mission to make Belfast an inclusive, modern city where the back of the bus is but a bad memory have some crucial questions which I believe the Rev Lawson could help answer.
Prime among them is who were the people who were so opposed to equality in the city of Nashville that they attacked black men seeking to eat at a lunch counter? What fuelled their bigotry and ignorance and, more importantly, how were they first defeated and then converted?
What happened in Nashville to enable it to end discrimination with more success and less rancour than many other US cities which were devastated by an explosion of  black rage in the mid-sixties?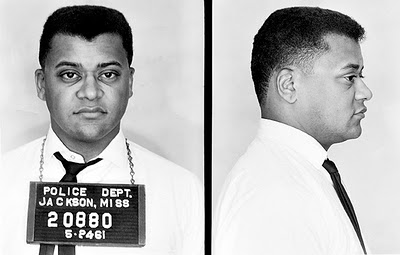 Those are important questions because, as anyone active in public life knows, there are deeply entrenched elements within Belfast society who are resolved to stop the march towards inclusion, diversity and equality. They want to see a bitter Belfast rather than a better Belfast. Even as Peter Robinson and Martin McGuinness point to a shared future of compromise and parity of esteem, these yesterday's men cling to a belief system which is anathema to the united Belfast we are trying to create. Some of these political refuseniks hold elected office –  you will know them, they are the ones who refuse to acknowledge Fenians who won't tug the forelock.
In truth, they're a leaderless and distressed cabal, fearful of the very ground which shifts below their feet. It would be a travesty if this minority was to hold up the city's progress and, indeed, after five months back in the Dome of Delight, I can assure readers that with every meeting that passes their grip is being loosened.
The days when Council initiatives could ignore nationalist areas of the city are gone and aren't coming back, no matter how often they stamp their feet or sulk.
Like the white bigots who poured sugar and milk over the protesting black students in Nashville all those years ago, our own rednecks are afraid of change.
But, as with Nashville, the backwoodsmen are on the wrong side of history.
It's only a pity that they didn't use the frequent exchanges with Nashville to learn that lesson – it would have saved those of us building the new Belfast a lot of trouble.
FOR Twitter fans, I'll be Tweeting from the full Council meeting on Tuesday, November 1 from 6pm. You can follow me. This may be my last Council Tweeting session as, from December, Council meetings are likely to be streamed live over the internet.
Now that will be fun!