A husband and wife have been remanded in custody charged with the murder of a West Belfast man.Charles Stephen Valliday, 40, and Julie-Ann Valliday, 35, of Powerscourt Place in South Belfast, are charged with murdering Christopher Mackin, who was shot dead near the city centre a week ago.
The 31-year-old was shot up to four times last Thursday night at College Square North.
Victim
A police officer told the court that the couple "worked together" and that Mrs Valliday had "lured" the victim into a trap after being in contact with him 50 times by mobile phone in the hours before the killing.  The court also heard that 15 cartridges were found at the scene of the murder.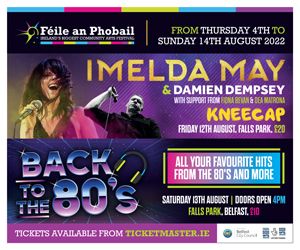 Police objected to bail, claiming the accused could flee the country and that an automatic weapon they're seeking still hasn't been found.
The pair will appear in court again via videolink on April 3.
A 27-year-old man and a 24-year-old woman arrested on Sunday by police investigating the murder have been released unconditionally.