THIS week the Australian Labour Party had their annual conference, at which they passed a resolution supporting Irish Independence. This is not an insignificant moment. The Australian Labour Party won the last general election with an overall majority, the first time there has not been a coalition government since 2007, giving this move much more than a party hack position.
It's also worth noting that senior Sinn Féin leaders were in Australia as this happened, with Pearse Doherty and Matt Carthy, nailed-on government ministers after the next southern general election, speaking to the Irish diaspora about their desire to build an Ireland which can welcome them home instead of sending them away.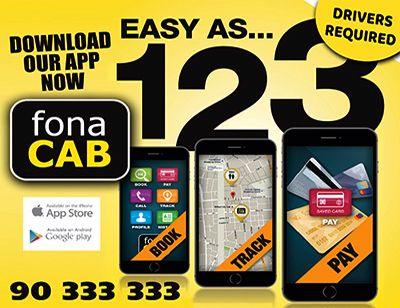 'Nuair a bhíonn deacracht ag Sasana, bíonn deis ag Éirinn' – 'England's difficulty is Ireland's opportunity' – has long been a call in Ireland to make progressive moves towards self-determination when England is consuming itself. This is one of those times. There has never been a time when English nationalism cared less about our country. Senior English journalists reporting on the growth of nationalism in the North and the changing constitutional environment struggle to find any Tory MPs, let alone Tory ministers, who will speak in robust defence of the Union. England is too busy eating itself alive, and we are not on their radar. At all. So, the time is more than ripe for all Irish citizens with a desire to build a united and progressive nation to make that desire a reality.
We are not Catalonia, nor even Scotland. Ireland occupies a unique position of international goodwill, such as that demonstrated in Australia, where our self-determination will be actively supported, not abandoned. Europe's assurance that in the event of a democratic vote a united Ireland will be accepted into automatic EU membership is the headline of any constitutional change manifesto. And must be built upon.
The post-Good Friday Agreement internal solution status quo is changing, and only supported by an increasingly small minority on this island. The failures of Stormont are well documented. Political Unionism's contempt for their partners and good governance norms, and the two governments neglect of their mutual co-guarantor obligations, have made sure this Lazurus's time looks increasingly over. Apparently not even the DUP wants its resurrection.
Direct rule from London has absolutely no mandate. There is only one other option with any legal basis. The Irish Government, with its huge international diplomatic corps, must promote planning for constitutional change, its democratic basis and its framing in the Good Friday Agreement.
Seeking international partners for the inevitable change is crucial. Official Irish persuaders in the international fields of influence must be explaining the legal basis for constitutional change and the well-established possibilities such change offers our citizens, our diaspora and our place in the global community. No-one is better at promoting our own potential than ourselves. 
We all expect that there will be a change of government in England soon. Irish diplomatic engagement with the new administration must be tilted towards securing the commitment to, and dates for, a border poll. Ireland will need international persuaders in that mission. 
The Irish nation should not be dependent on only one party to secure such a mission. Fine Gael and Fianna Fáil should be working with Sinn Féin, and all parties interested in a New Ireland, to maximise our national opportunities.