BEING a Buddhist, one thing I'm guaranteed to be asked is 'Do you believe in God?' My usual reply is that I myself asked the same question of my mentor some years ago and his reply was in two parts.
He said 'Yes, there is and it's not you.' He told me that the closest that I would get to God would be with the person next to me. That got me thinking and I chewed on his reply for some time before I woke up to his wisdom.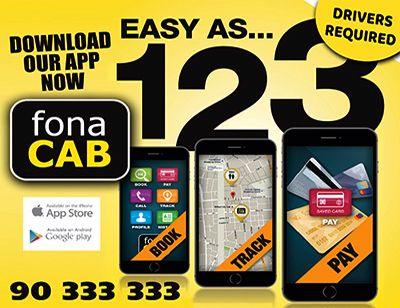 I love the poem by William Blake: 
I sought my God and my God I couldn't find
I sought my soul and my soul eluded me.
I sought to serve my brother in his need 
And I found all three:
My God, my soul and thee.
Old Blake knew his stuff when he said you find all three in serving each other. In the Twelve Steps it's called a spiritual awakening and, having had a spiritual awakening, we continue on our spiritual journey. 
Last Friday night, I interviewed Dr Stephen Dansiger on Zoom. Dr Dansiger is an authority on what is called EMDR (eye movement desensitisation reprocessing ). This is a therapy that works with people who have experienced trauma. Dr Dansiger explained that we all experience a traumatic event some time in our lives and that EMDR releases us from that traumatic loop which can prevent us from experiencing our lives in this moment and casts a dark cloud of the past over us.
He explained in great detail how EMDR works and spoke at length about EMDR's founder Dr Francine Shapiro. EMDR is, I must add, an evidenced-based approach, brought about by the success of the treatment with Vietnam vets. Dr Shapiro has also introduced the technique into health care working with all groups across the health spectrum.
One method that Dr Dansiger prescribed was a good dander in nature, by water and trees, not to go looking for anything but to let Mother Nature come to you. He spoke of how the flickering of a branch caught by the naked eye can release us from trapped emotions. He went on to say how service to others also releases emotional stress within ourselves. Nothing magical or mystical, a simple smile to a stranger can free us from self-berating. His motto is don't anticipate, participate – get involved with those around you. This, he claimed, was the best medicine for our community.
Of course he was at times preaching to the converted but it's great to learn that we can make a difference by taking simple action – and the key word here is action. We need to get out and go for a walk and open our eyes to what's happening now and allow Mother Nature to do her work on us, remembering what Blake said when it comes to finding God – it's through service to others. That's our wake-up call, that's the beginning of our spiritual journey and you can be assured that you will meet others as you walk along the path of recovery.
This week I found my spiritual Eden in the middle of Lady Dixon Park in the form of a sunken Japanese garden. What a sight for sore eyes at this time of year, with the wind-bent willows whispering and the dark green ferns nodding in the breeze above an idyllic stone causeway around a pond where the entrance and exit is through a Japanese archway.
You cannot but stop and take a few deep breaths as you stand to attention in this courtyard of beauty. I have to take my hat off to the gardeners who maintain such a wonderful paradise for all to see and enjoy.