WHEN Declan Morgan was appointed by the British Secretary of State to head up the mechanism at the heart of the Legacy Bill of Shame – the Independent Commission for Reconciliation and Information Recovery (ICRIR) – it drew a sharp intake of collective breath.
Mr Morgan had decided to take on the position of Chief Commissioner in a process which has been condemned by all political parties on this island, which represents a threat to the Good Friday Agreement and which is a self-serving unilateral action by a British Government only interested in protecting British state interests.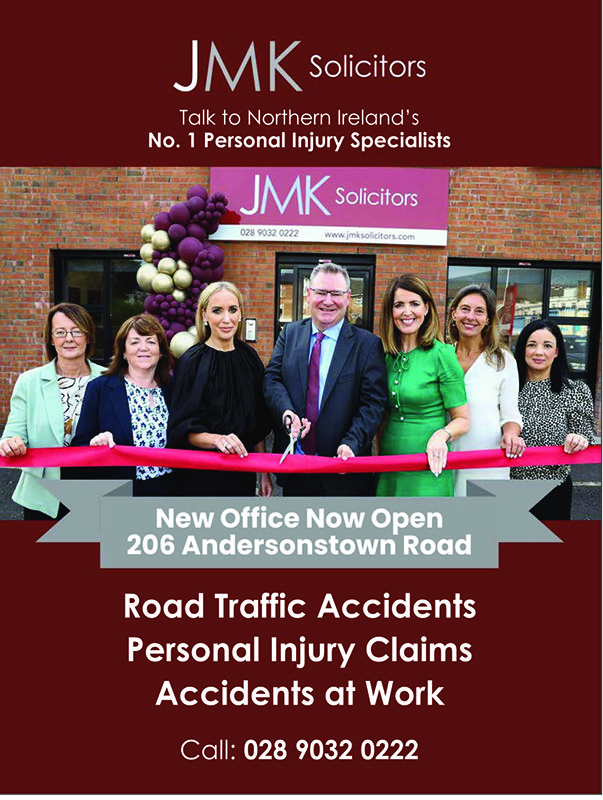 The legislation has not yet been passed, nevertheless Mr Morgan is doing interviews on the media and has decided he will convince the Irish Government that he will make legislation that formalises amnesty and derogation from the rule of law work for the good. The Irish Government is having none of it and was neither shocked nor awed by this appointment and have their eyes firmly on those who matter in this debate – victims and survivors.
The Springhill/Westrock Massacre families were delighted to address US delegation of Human Rights students & academics on legacy & UK bill of shame. We would like to extend a huge thanks to Don Mullan & @RelsForJustice for allowing us to highlight our ongoing search for truth. pic.twitter.com/PdqNoQxqeZ

— Natasha Butler (@90ButlerNatasha) May 23, 2023
When Declan Morgan was asked if the legislation is legal he would not answer. Utterly astonishing. 
Victims' groups have been measured in their response. They use words like "disappointing", out of respect for a man who once looked families in the eye and promised that he would deliver inquests to them within a five-year plan. He now stands over a process that takes dynamite to those same inquests. 
For families who have had no processes to date the situation is worse. Overwhelmingly made up of the victims of non-state actors, the prospect of a process that asks them to make a "personal statement" on the impact of killings and then uses that statement as a cover of pretending to be victim-centred, while it perfunctorily delivers amnesty to killers, is a special type of sick. 
The amendments published last week, which had been touted by Lord Jonathan Caine as being significant, have, in the words of Relatives for Justice, only served to make things "worse". Quite the feat.
British Government appoints Lord Caine as Parliamentary Under Secretary of State at the Northern Ireland office. Jonathan Caine worked as SPAD for Tom King, Peter Brooke, Patrick Mayhew, Owen Patterson, Theresa Villiers and James Brokenshire at the NIO.

— seanwhelanRTE (@seanwhelanRTE) November 5, 2021
The Secretary of State will have a final say across the piece – there is no "independence". They will even decide the definition of sexual abuse, no doubt to create a screen against indictments for the systemic state practices of sexual abuse in the prisons and interrogations centres. State protection is the aim and modus of this process.
Victims and survivors are being asked to engage in a process they know will fail. They will feel the desperate tugs of duty to the dead to get some sliver of something resembling truth. 
Ballymurphy massacre families John Teggart on the UK government legacy bill "bill of shame" and how it makes families feel… "it's as if our loved ones lives didn't matter at all". pic.twitter.com/LqQscUMDGA

— Amanda Ferguson (@AmandaFBelfast) May 11, 2023
But who exactly is standing up saying enough is enough?
The legal fraternity should be standing up against this attack on the rule of law but is not.
The Police Ombudsman is leaving it to her predecessor to say anything at all as her legal duties and good work are torn from her.
The PSNI Chief Constable is silent instead of defending victims whom he is sworn to serve.
And the parties are not united in defence of victims.
We need far more from those with power and muscle.