https://www.facebook.com/LastRattlers/videos/1312364248811145/
"When this is all over, we will have the mother of all send-offs for Marty." That was the pledge from entertainment guru Seamie O'Neill as legendary rocker Marty Lundy was laid to rest today in Co Down.
"Marty Lundy was one of the best performers Belfast ever produced," said Seamie, who acted as agent for the Kathmandu frontman for several years.
"He gave so many memorable performances during the Troubles that he is loved right across this city by those who saw him live" he said.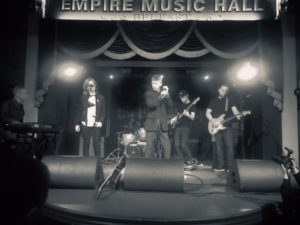 "He had a strong and loyal following as shown earlier this year when a Kathmandu gig for charity at the Empire sold out. We really thought Kathmandu would make it when the band moved to Dublin in the late seventies-early eighties and took up a residency in the Baggott Inn where other big bands like U2 had made their name. Their one single, 'I Can Make the Future' came out at that time and they had a huge following. I booked them for gigs right across the country. They were massive."
When the band didn't make a breakthrough into the big time, Kathmandu returned to Belfast to play the club scene, says Seamie. "The band members all went on to make a name for themselves as top-notch performers while Marty continued to blow audiences away."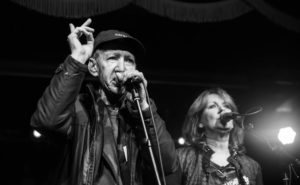 Seamie said he was "heartbroken and shocked" at the news of Marty's passing. "Just last weekend, I was asking after him and was told he was in great form. It's a hammer blow."
Found dead at his home earlier this week, Marty Lundy was laid to rest in Ballygalget today. "We are living through the weirdest of times right now," added Seamie. "But when this passes, and it will, I can assure you that the Belfast music fraternity and the Belfast music-loving community will be coming together to throw the mother of all send-offs for Marty."
My ole mucker and great entertainer Marty Lundy .,Kathmandu . Passes on to the big gig in the sky . Catch you later Marty.. https://t.co/Th21mZptAr

— Joby Fox (@jobyfox) April 15, 2020
Ar dheis láimh Dé go raibh sé.